Expo-ABINAM
09 – 11 October 2019 in Bento Gonçalves, Brazil, Stand no. 13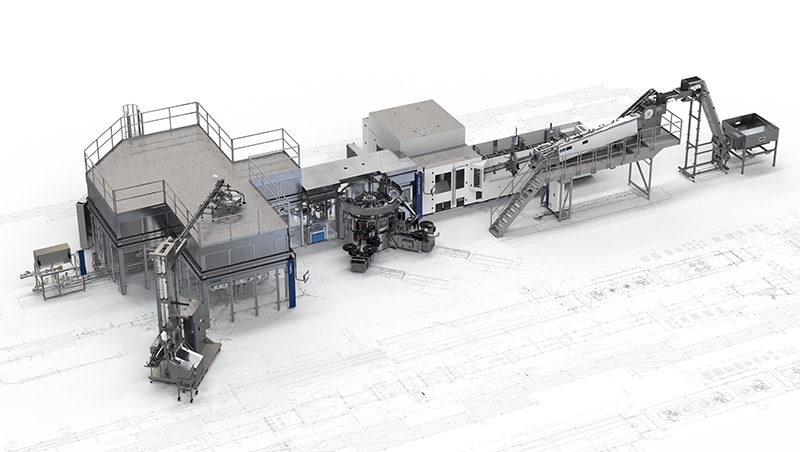 Natural mineral water and sustainability – those also mark this year's Expo ABINAM. Representatives from the mineral water industry will be meeting up for what is already the 28th time in the Brazilian city of Bento Gonçalves. ABINAM, the Brazilian association of the mineral water industry, invites bottlers, suppliers, dealers, representatives of authorities and experts to exchange information about national and international issues related to the life elixir mineral water. The trade fair places a particular focus on sustainable technology in production.
Krones provides information on two special solutions: the wet section block Ergobloc L, that plays in its own league, when it comes to its output per square metre. The wet section block has an output of up to 81,000 containers/h and requires 70 percent less space than conventional lines. Also highlighted: the Kosme 3Bloc BFL; a new machine designed to combine directly the KOSME technologies of blow moulding, filling and labelling in just one single machine without conveyors.
Krones also presents its extensive portfolio of systems and components with countless references – and shows how a production line can be both energy-saving and efficient.
Learn more and visit Krones at stand no. 13.