High-Performance Palletising of Non-Returnable Packs
High-Performance Palletiser for Non-Returnable Packs
Multitasking from morning to night?
This is all in a normal working day for the Modulpal Pro 1AD. For this unconventional palletising robot comprises two modules which work simultaneously:
While the loading module positions the layers on the pallet, the transfer module supplies more layers. A clever distribution of roles which leads to a considerably higher output than conventional systems.
However, despite its high output, the system is agreeably modest when it comes to everything else. For it requires very little maintenance and very little space, and its handling parts are changed over fully automatically.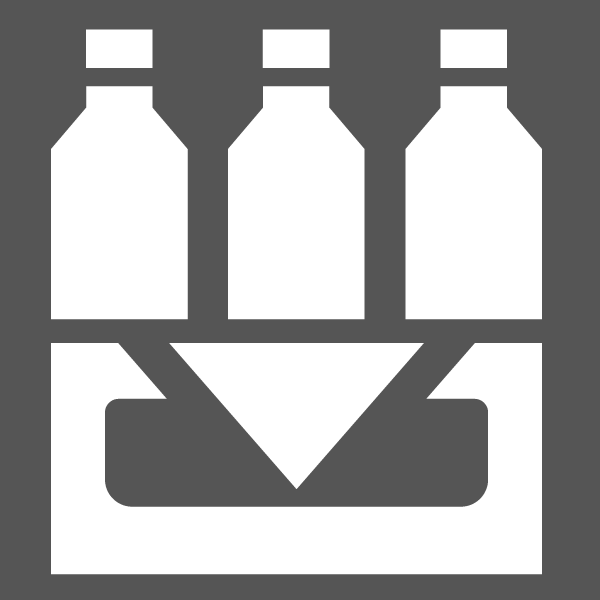 Download brochure Krones Modulpal Pro 1AD
0,70 MB, .pdf
All advantages at a glance
Ease of maintenance
The system was deliberately constructed with no lubrication systems so that the scope of maintenance could be kept low.
High output
The Modulpal Pro 1 AD works with two columns simultaneously, thus achieving considerably higher outputs than conventional palletisers – even when the packs are supplied from below!
Quick start-up
The Modulpal Pro 1 AD is already completely started up in the Krones factory. Due to its compact design, the system can then be dispatched and started up immediately in your company. Since all of the cables between the control cabinet and the machine are equipped with a plug connection system, this can be done extremely quickly, in keeping with the motto: unpack, install, get started.
Easy operation
The system changes over to other formats fully automatically. And if jobs arise which require operator intervention, situation-related indicators with graphical instructions allow the machine to be directed intuitively.