The legend of a lucky spring which grants the person drinking from it three wishes – there could hardly be a better marketing strategy for a water bottler, wouldn't you agree?
Should the Chinese Shenzhen Ganten company have wished for a successful future, then this wish has quite obviously been granted: the company has recorded impressive growth rates since 2013, of over 30 per cent a year. This is also reflected in the capital expenditure that the firm has channelled into new bottling kit. In the past two years alone, Shenzhen Ganten installed nine Krones lines, with another six scheduled to go into operation by the end of 2016. The firm will then be running a total of 21 complete lines from Krones, plus nine lines partially equipped by Krones.
Please activate JavaScript to play this video.
Legend has it that in times long past the two mountains Luo and Fu merged to become one, and that in this process a spring carrying a water rich in minerals was created in its interior, 160 metres underground. And it's precisely this water that Shenzhen Ganten is bottling – Zhou Jing Liang, the owner, believes in this legend, of course. In the foothills of Luofu Mountain, the owner Zhou Jing Liang has created a nature paradise radiating an inimitable aura of serenity and harmony. The bottling halls and warehouses nestle around an artificial lake, with each of the buildings in the shape of a turtle.
This self-made man has over the past two and a half decades built up from almost nothing China's biggest mineral water company – and that's saying something. Today, Ganten is the Number One among Chinese mineral waters and is China's fifth-largest producer of packaged water.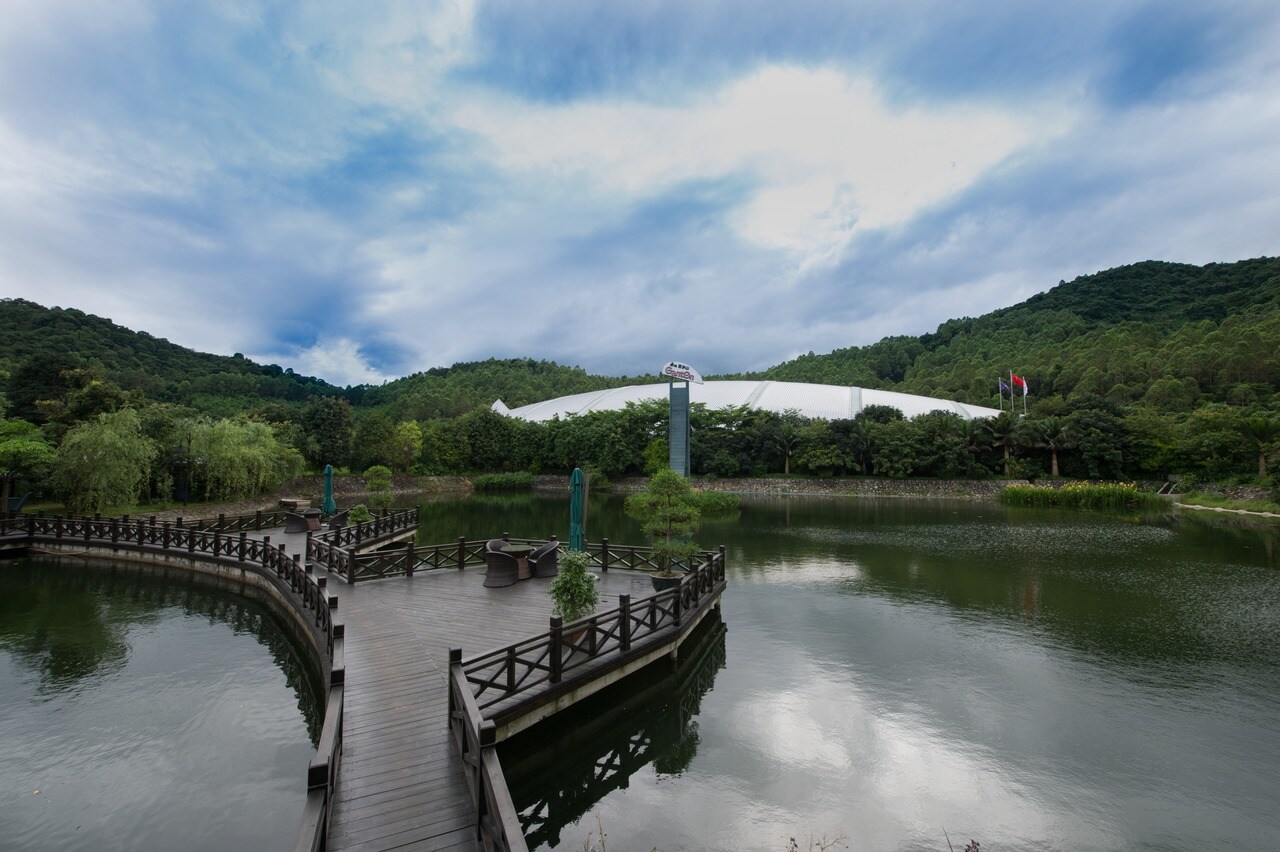 21 complete lines from Krones
Zhou had set up his company back in 1992, starting off with filling purified water, just like many thousands of other small Chinese entrepreneurs. Once he had established himself in this market, he embarked on a search for a high-yield spring of natural mineral water.
This also marked the "beginning of a long friendship" with Krones, to quote Zhou. It all started with just one labeller, which he had integrated into a Chinese bottling line. Today, his company operates 21 complete Krones lines, plus nine lines partially equipped by Krones. Krones supplied the vast majority of all lines up and running at Shenzhen Ganten, which are usually complete lines featuring a blow-moulder/filler block. There are plans for the future to retrofit Krones machines into lines from other manufacturers, too, so as to upgrade these to the latest state of the art.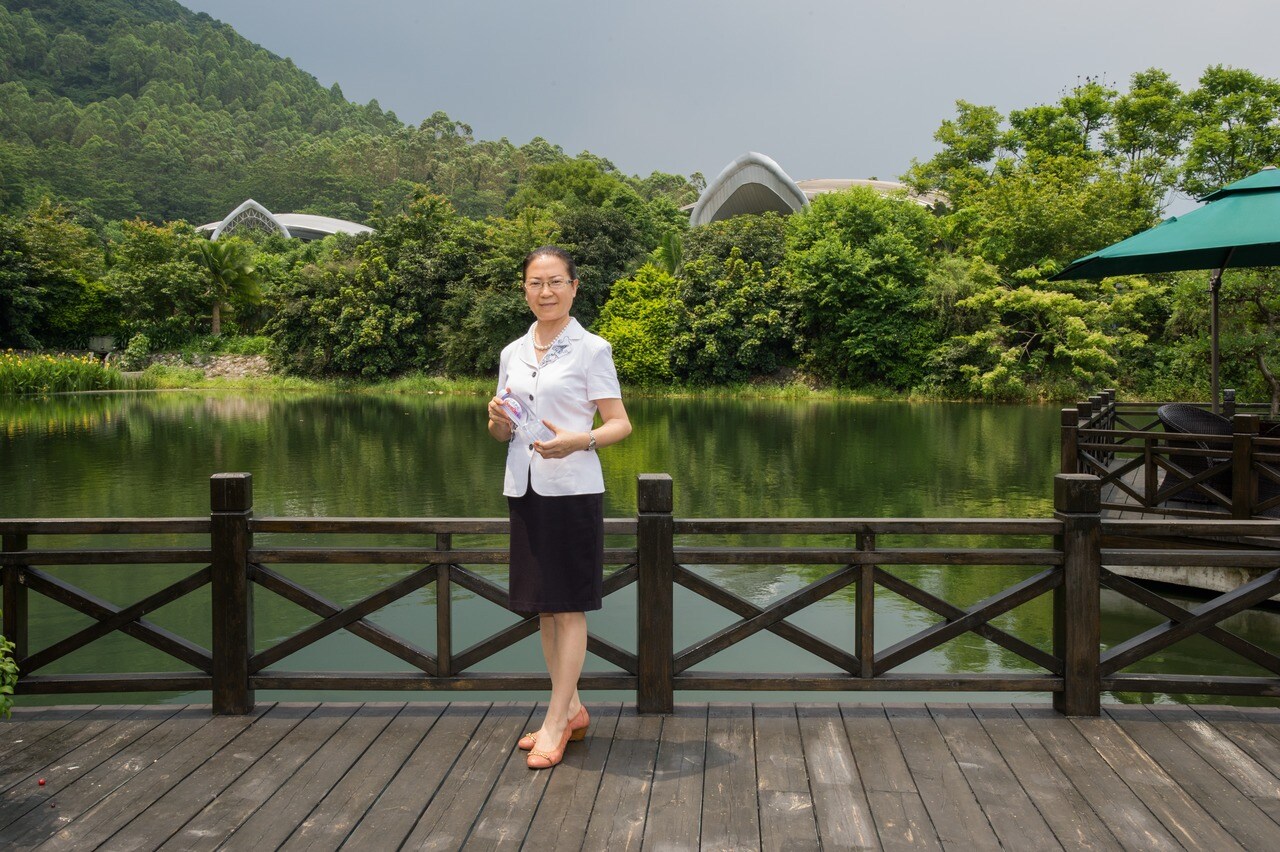 Water treatment system supplied by Krones for the first time
So as to tap into other water resources as well, in 2016 Ganten built a second plant about ten kilometres away. This accommodates four Krones lines, each featuring a blow-moulder/filler block, and for the first time a non-returnable-glass line from Krones, rated at 36,000 bottles an hour with reference to the 348-millilitre bottle. These containers are intended for upmarket catering outlets, where they serve to underline the product's premium character. For this glass line, Krones also supplied the water treatment system, the first one delivered to this country.
The turtle is moving up north
2015 then saw Ganten take over the plant of a former contract-bottler. This company used to produce preforms and closures for Ganten and was already operating two Krones bottling lines, each featuring an ErgoBloc L, one for 48,000 and one for 30,000 bottles an hour. Ganten fills exclusively purified water in this plant. For this purpose, it has now upsized this facility's capacities by installing another two Krones blow-moulder/filler block lines, for 72,000 and 54,000 bottles an hour respectively.
All of these factories are located in the south of China. Ganten's distribution, however, covers all of the country: from the island of Hainan in the south right up to the Russian border in the north. The company supplies all sales channels, such as supermarkets, convenience stores and restaurants. So as to also render its services in the north of China more efficient, the turtle has moved up north. In the autumn of 2016, Ganten opened a new plant for purified water near Beijing. Here, a total of six turtle halls have been erected, accommodating eleven bottling lines, among them many with lower outputs, for filling 1.5-litre, 4.6-litre and 18.9-litre containers, with Krones installing four high-speed lines, each featuring a blow-moulder/filler block.
Block technology the preferred choice
Ganten has been a dedicated fan of Krones' block technology for several years now. The company first used the ErgoBloc L technology for purified water: here, the blow-moulder, labeller and filler are block-synchronised. The main reason for the installation of three ErgoBloc L lines in all was the bottle design then being employed for the purified-water containers: their shape was not stable enough for transporting the individual bottles from the filler to the labeller. So the ErgoBloc L, featuring neck-handling throughout, was the obvious solution. Ever since the bottle design was changed, Ganten has again been installing the field-proven block comprising blow-moulder and filler, with a stand-alone labeller for purified water as well. The only difference: the containers for purified water are dressed in wrap-around plastic labels using Contiroll technology, whereas the bottles containing natural mineral water are dressed in self-adhesive labels by two Autocol labellers per line. In the Autocol units, one camera at each labelling station verifies correct placement of the labels. All of the complete lines also include packaging technology from Krones. Depending on the requirements involved in each case, either a Variopac Pro W or a carton erector plus a Contipac bottle packer. Palletising is in each line handled by a Modulpal 2AC.
"The block technology from Krones is energy-economical in operation and has a small footprint," says the General Manager of the main facility, Dongfang Wan. "It enables us to save on PET raw material, by producing bottles that weigh a bit less. First and foremost, though, it enables us to run at higher speeds, something we urgently need so as to meet the high levels of demand. These lines are very reliable in operation, and achieve average efficiencies of significantly above 90 per cent," says Dongfang Wan, full of praise for this technology. What the General Manager appreciates above all else is Krones' high standard of technology and the service support provided, which in her eyes is "the best in the world". She adduces some hard figures to compare the lines' performative capabilities: "Six years ago, we were producing a maximum of 60,000 sales packs per day on our Chinese lines. Today, the Krones lines' output comes to 320,000 packs a day."
In her opinion, the opening of a Chinese service subsidiary by Krones in Taicang has made yet another contribution towards stabilising production. "Our questions are swiftly answered, in our own language. What's more, the Krones service technicians are also on the spot straight away, so as to quickly solve any problems encountered," says Dongfang Wan. "And Krones is continually improving its capabilities and its products. You see, innovations are the heartbeat of a company that's selling technology, which is something that strengthens us, too."
We speak the same language as Krones.
Dongfang Wan
---
Selected machines and solutions