The perfect tool for craft brewers − for brew sizes of 5, 10 or 17 hectolitres
Small, powerful, compact
Please activate JavaScript to play this video.
Craft brewers need to rely on compact plants that prove their worth even when the available space is tight. Steinecker MicroCube is a brewery concept for cold wort volumes of 5, 10 or 17 hectolitres per brew.
At a glance:
Compact design as a brewing block with two or three vessels
Supplies of water, heat and cooling are integrated in the concept
Easy to use with electronically assisted, manual operating concept based on the S7-300 Universal Controller with touchscreen, including visualisation and recipe control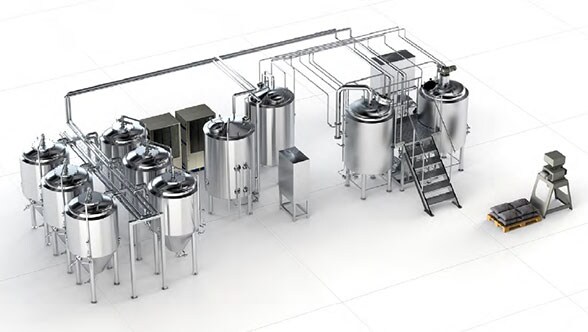 Download brochure Steinecker MicroCube
3,07 MB, .pdf
Which installation options are available?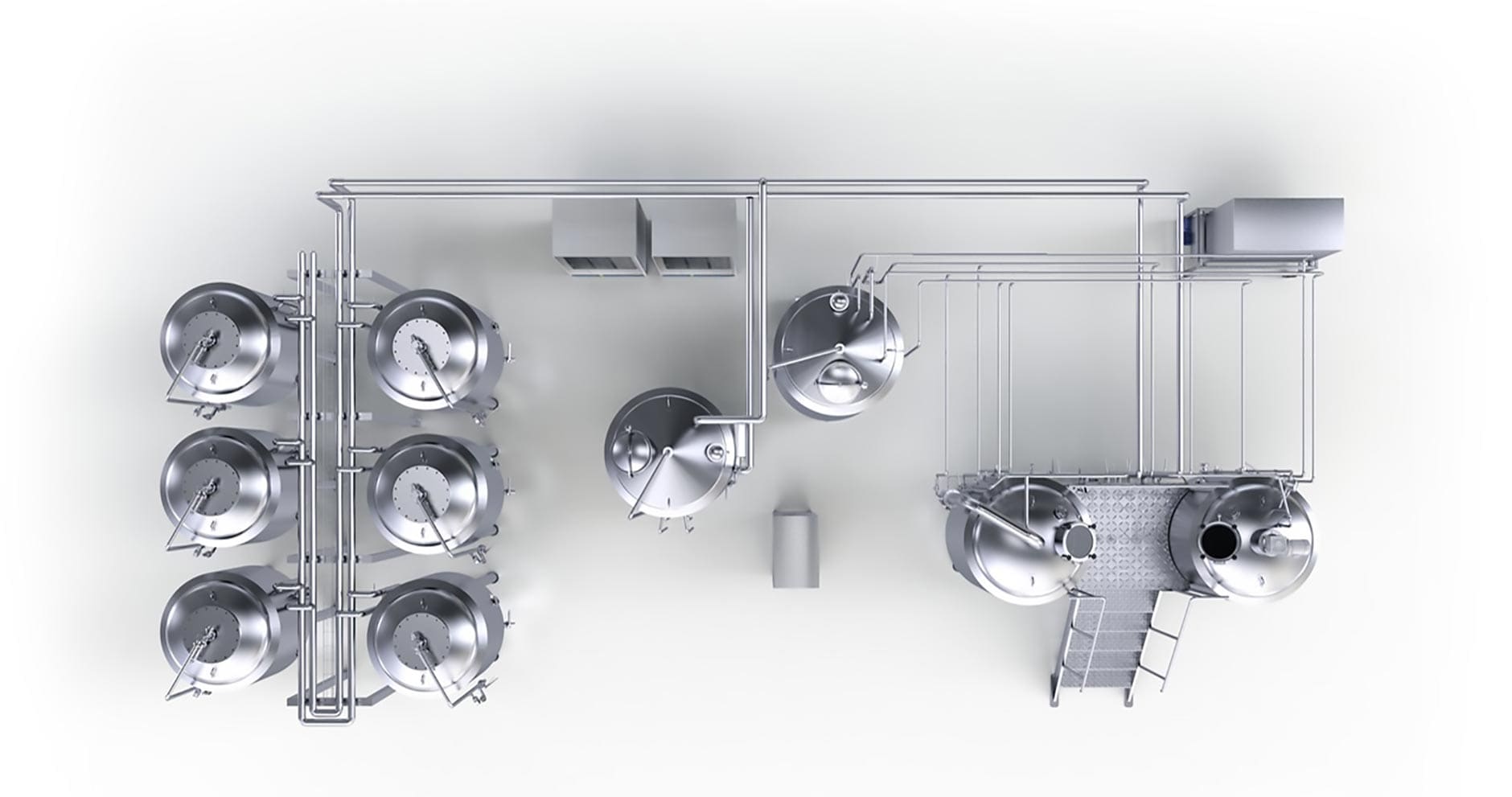 Layout example
Diameter of the vessels: maximum 1,200 mm
Valve and pump module: L x W x H = 1,000 x 1,000 x 2,150 mm
All packages have container dimensions.
Complete scope of supply: Three to four 40' containers
Required floor space: 14,400 mm x 6,000 mm
We recommend separating the brewhouse and yeast cellar and keeping them in different rooms.
Individual design of other installation concepts
The facts at a glance
MicroCube puts Steinecker technology in the hands of small breweries…
with a brewing block for 5, 10 or 17 hl of cold wort per brew
permits different combinations of two or three vessels
requires just 86 m2 of floor space for the brewhouse in a three-vessel constellation for a brew size of 17 hl.
Benefits to you
Compact dimensions
Design is carefully tailored to applications with limited space
Plant is shipped in just a few standard containers
Ease of operation
Recipe-based programme sequences assist with the manual work steps
Sight glasses and field instruments integrated in the plant for monitoring of the brewing processes
Use of components from large-scale plant construction
Cost-effective brewing technology with attractive investment costs
---
Selected references