Technology for the ambitious ones
There are athletes who seem absolutely relaxed while they are running a marathon, as if this were an easy task.
Please activate JavaScript to play this video.
A similar phenomenon can be observed in the day-to-day operation of Krones filling and packaging lines: At the front, the products to be filled are supplied, some meters and minutes later, the palletised packs are discharged – and what happens in between seems to be just happening on its own. We know: The impression is deceptive. Actually, the lines operate hardly
producing up to 81,000 exactly identical PET containers per hour.
filling up to 405 hectolitres of beer per hour into bottles without foam and with exact fill levels.
aseptically filling 144 hours without interruption.
Yet in one respect, the Krones lines are different from a marathon runner: They are strongly focussed on keeping their consumption of energy and resources low. Especially if enviro components are involved. Machines and systems provided with the blue enviro seal have been proved in neutral test methods to operate especially efficient with regard to ecology.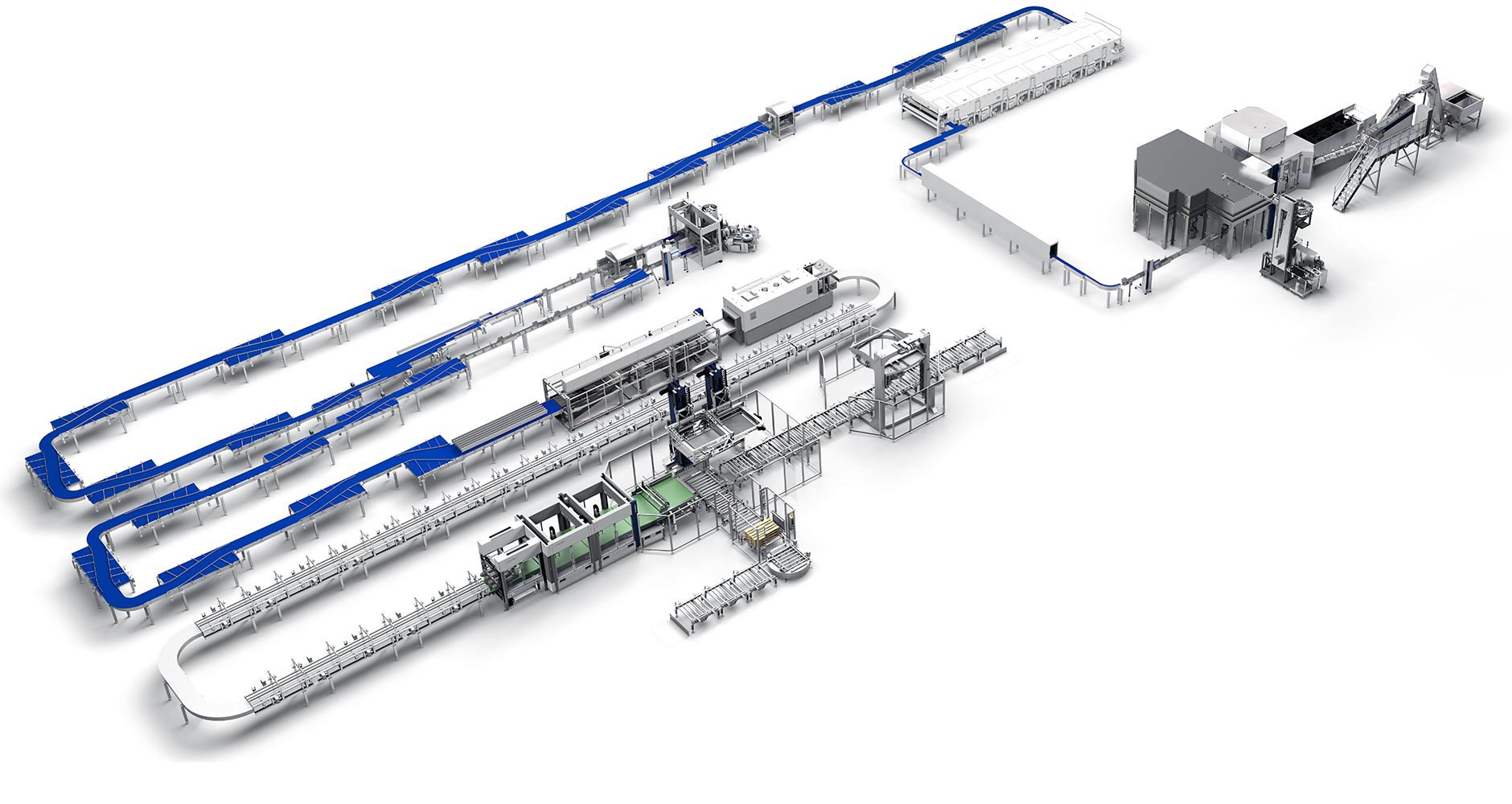 Nearly everything is possible – it's your choice
Krones lines master a huge number of filling, decoration and packaging tasks. Altogether, they cover the following process steps:
Compact power
You have got big plans with your production? Firms which want to achieve a lot on only a few square metres can re-invent efficiency with Krones block technology. Our blow moulders, fillers and labellers can be combined in various block systems.
Please activate JavaScript to play this video.
Technology for all: Some highlights from the Krones block portfolio
Did you know?
In addition to beverages and food, Krones machines can process cosmetics and other products. Just contact us: We will gladly arrange a tailor-made machine combination for you.
---