Stretch blow moulders
You can be curious: The fourth generation of the Contiform is already in the starting blocks.
A Formula One car that economises on fuel? Unimaginable on the racetrack, but no problem in a Krones PET line. In a lightning-fast 1.6 seconds, the stretch blow moulders from the Contiform 3 series transmute a preform into a PET bottle. With an output of 2,750 bottles per blow-moulding station, they produce your PET containers at a speed of 82,500 bottles per hour. This speed does not, however, show up in the consumption figures. Because design enhancements at carefully chosen points like the oven, the stretching system and the air recycling unit reduce the machine's appetite for energy and compressed air – and even make the Contiform 3 Krones' most economical stretch blow moulder ever.
Beverage containers made from rPET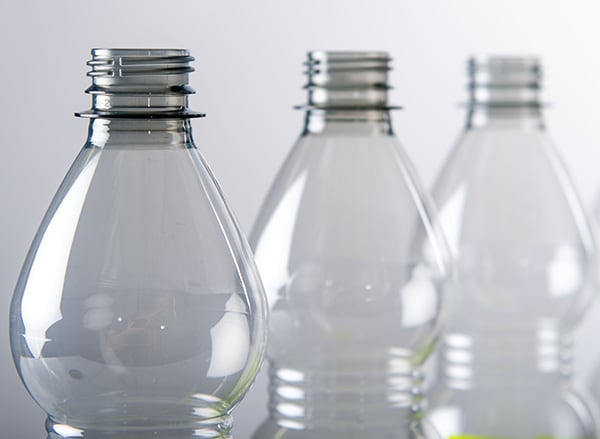 Material properties, processability, food grade quality: you can find all kinds of interesting facts about the use of recycled PET in our free white paper.