Turn the key and start operation
As far as the ideal factory is concerned, Krones has a clear conception: We can see material flows moving along the racing line. Processes without redundancy. Rooms which reflect efficiency from the floor to the ceiling. A nice idea? Yes, but for us they are by no means part of the realm of fantasy. On the contrary, everyone who knows Krones knows that: We are not dreamers but doers. We will do our utmost to realise the ideas and objectives of our customers. This applies to individual lines as well as to the construction of complete factories.
In practice, this means that: No matter if you want to establish a new site, move to another place or update your line – we will support you during each individual step. From the first concept study to the start of production, we can establish a site together with you, where employees, lines and processes will render top performance on a permanent basis.
Download brochure Krones Plant Engineering
5.49 MB, .pdf
Who we are: Consultant and planning support
Our consulting team will ensure that you are provided with comprehensive and competent support to help you plan a new production facility or optimise an existing plant. In the process, we combine all the necessary core competencies within the team and thus always keep a clear overview of all aspects of your plant. Krones not only acts as an advisor here, but on request will also take on the responsibility for realising the entire project.
At a glance:
Who we are: Consultant and planning support
What we do: Analysis of the entire value chain –primarily in the food and beverages industry
What makes us special: independent advice, with over 10 years of experience
How we do it: with the right tools, processes and methods
Krones delivers complete production facilities for the beverage industry from a single source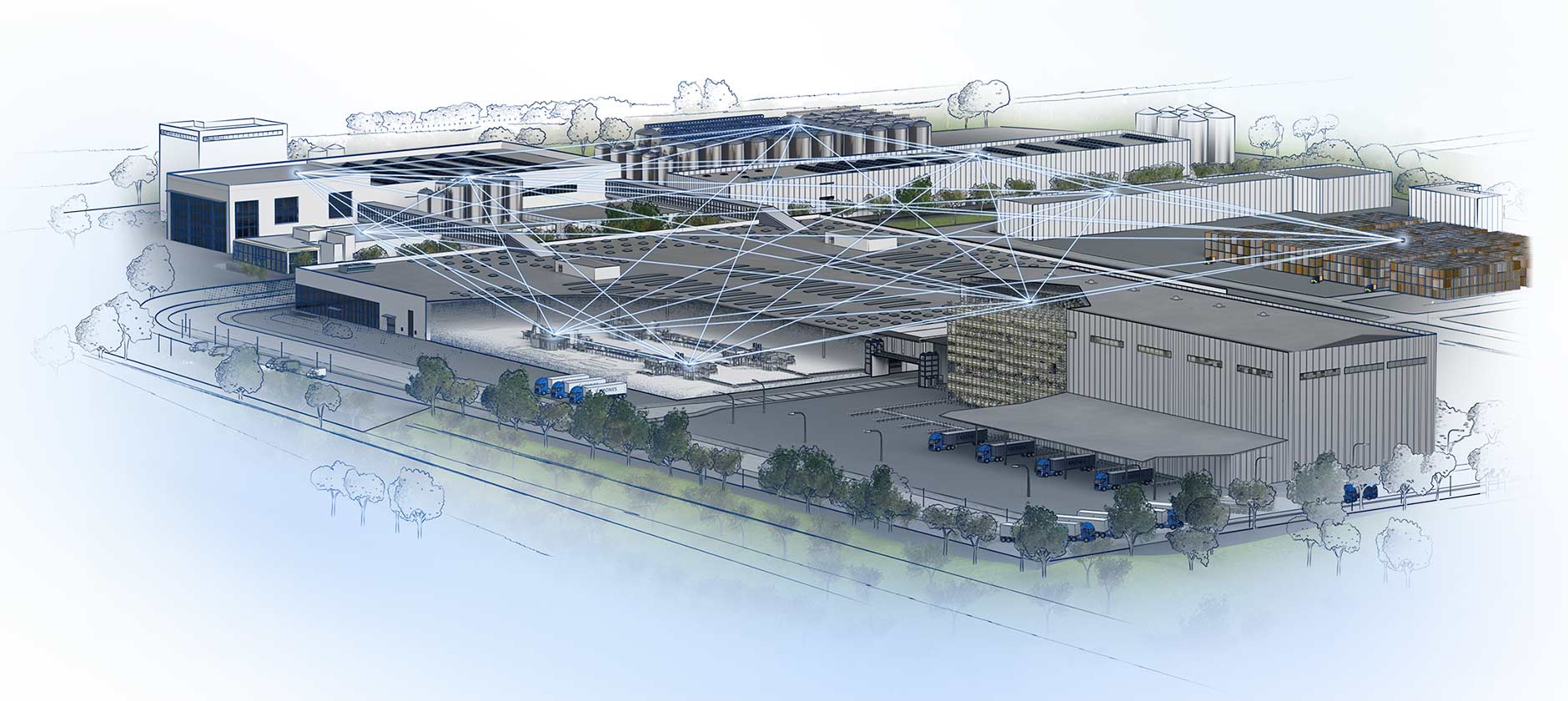 Benefits
Low operating and investment costs
Thanks to a state-of-the-art choice of equipment and custom-fit use of available space, we will help you to keep your costs as low as possible.It goes without saying that we optimise the degree of automation and ensure that energy and media consumption are minimised.
Quick implementation
Since we always break down a project into individual phases, we are also able to implement large-scale projects quickly and with a well-structured approach. In addition, in the process you will also benefit from our extensive experience in plant engineering, which goes back many years.
Reliable project schedule
Good planning is half the battle –this is the basis on which we will work together with you to create a realistic and well-structured project schedule. And from then on, our project management will ensure that the schedule is actually adhered to –reliably!
Flexibility for the future
Step-by-step expansions or growing demands in terms of the sustainability of your production setup are no problem at all for us. This is because we look ahead in our planning and make sure that you are in a position to respond flexibly to changes in the market.