The wet section block which performs much and requires very little
A lot of machinery in just a small space
When it comes to its output per square metre, the ErgoBloc L* plays in its own league. The wet section block has an output of up to 100,000 containers/h and requires 70 percent less space than conventional lines.
At a glance
Functions: Blow moulding, labelling, filling and capping
Output: up to 100,000 containers per hour
Processing range:

Carbonated and non-carbonated beverages
Cylindrical and square PET containers
Standard and lightweight containers
Volume of 0.25 to 3.5 litres
Self-adhesive labels and reel-fed plastic labels
Flat caps and sports caps
*L = Liquid
What the ErgoBlocL does best, is: Save, save, save!
These five examples show where the ErgoBloc L is saving:
1. Area
Up to 30 % less area used than with conventional blow moulder filler blocks
Up to 70 % less area used than with lines consisting of individual machines and conveyors
2. Malfunction risks
Omission of conveyors and buffer sections
Perfectly interlocked processes
3. Working time
Operation of the entire block with only one operator
Designed as a multi-format line with especially short change-over times
Short ramp-up phase
4. Energy and media
Noc ontainer rinser required
No conveyors and buffers
No container dryer required in front of ofthe labeller
Recycling systems for energy and blowing air
Use of energy-efficient components such as servo motors, electromagnetic stretching system, ...
5. PET material
Exact configuration of all process steps for lightweight preforms and containers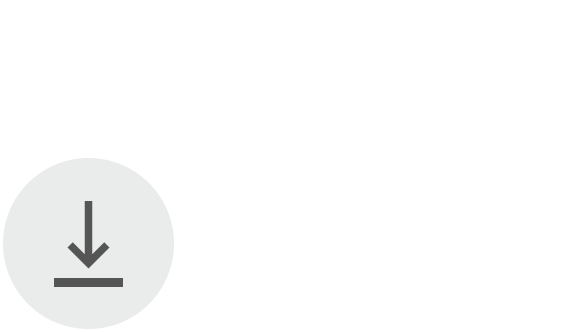 Brochure Krones ErgoBloc L
0.65 MB, .pdf
Beverage containers made from rPET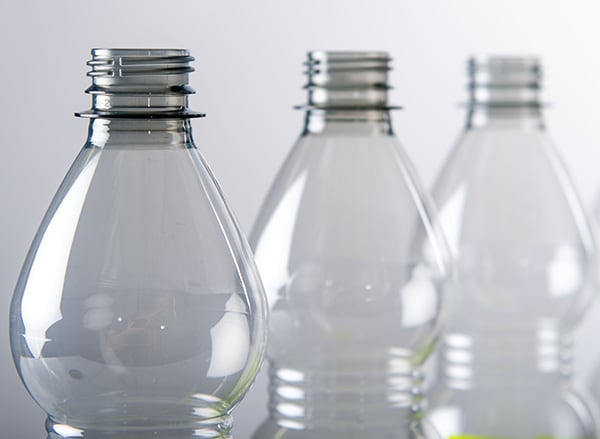 Material properties, processability, food grade quality: you can find all kinds of interesting facts about the use of recycled PET in our free white paper.
Method of operation – step by step
Your benefits
Large output in a small area
Even though it processes up to 100,000 containers per hour, the ErgoBloc L requires up to 70 percent less space than a line consisting of individual machines. This way, you can save hundreds of square metres of hall surface.
Gentle treatment for PET containers
The active transfer grippers only touch the preforms and bottles in their neck area. This makes the contact area between the material and the machines as small as possible and minimises the risk of damage.
Energy saving
From the servo drives to the electromagnetic and compressed-air free stretching systems: The topic energy efficiency goes all the way through the block just like a red thread.
Trouble-free continuous operation
Full power with no breaks: The labelling module automatically detects bottle gaps and does not apply glue or labels in this case so malfunctions through missing bottles are no topic at all.
Four process steps – one operator
With the ErgoBloc L, the entire process from stretch blow moulding right through to the capping of the containers can be looked after by just one person. The compact design without conveyor sections also keeps the transport distances short and offers an easy overview over the entire line.
Everything you need for PET: the closed plastics cycle under one roof
Can plastic packages be sustainable? Yes, they can, if the process for producing them is resource-economical and if they are kept in a closed cycle. You can achieve both of this with technology from Krones and the services it provides. Starting with material-saving packaging design, then low-energy container production right through to recovery of used plastics: Krones offers PET bottles and other packages a chance for a sustainable, eco-compatible life-cycle – not only once, mind you, but again and again.