In our virtual showroom, you can experience the highlights of our product range up close. You can dive straight in to this virtual world of systems by taking an exclusive tour with your sales contact.
Request your own exclusive conversation here
MetaPure – recycling solutions by Krones
Buy it, drink it – and that's it? No way! From a consumer's view, the lifespan of a PET bottle may seem to be quite short. The bottles know it better. They are made of material which is highly suitable for recycling. This feature can be utilised again and again.
So it is all the more surprising that still billions of PET bottles per year are not recycled – thereby wasting a huge source of raw materials. But it's worth for more than one reasons to get into the recycling business: No matter if you operate a filling line, supply packaging to beverage filling companies or produce other plastic products – a recycling system
will make you independent of material procurement,
save you a lot of costs and
provide you with a solid argument of high publicity effect regarding sustainability and ecological efficiency.
Beverage containers made from rPET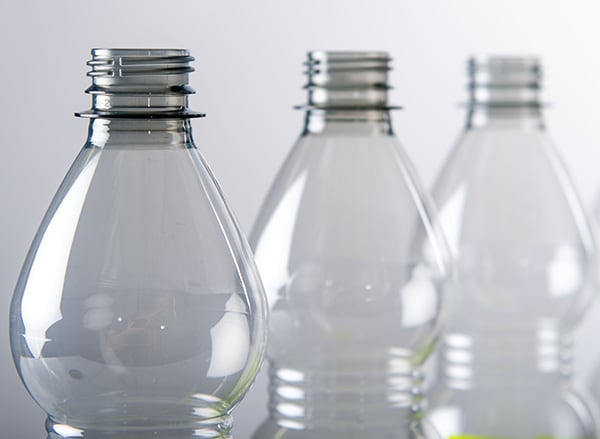 Material properties, processability, food grade quality: you can find all kinds of interesting facts about the use of recycled PET in our free white paper.
Plastics are not all the same
But PET is only one of many plastic materials. Depending on their physical properties, plastic materials change their hardness, elasticity or temperature and heat resistance - and thereby its fields of application. Colourless PET, for instance, is mainly used for producing beverage bottles. The robust polyolefins (PO), however, are mainly used for the production of more stable containers, toys, pipes and household articles. Precisely because of their widespread use, it is essential that the end products are returned into the recycling cycle after use and that the plastic materials are reprocessed.
Recycling solutions for PET
Krones has already completed the life cycle of a PET bottle as early as in 2009 with the MetaPure technology. The portfolio includes separate modules for washing and decontamination.
Recycling of PET containers into flakes or pellet

MetaPure W-PET washing module: Pre-treatment zone, caustic washer and hot post-washer
The MetaPure S decontamination module: Decontamination module and solid state post-condensation (SSP) for increasing the intrinsic viscosity (IV value can be set individually)

Energy-saving, direct further processing to preforms, films or pellets (optional)
Production of different material qualities – up to food-grade PET standard according to FDA, EFSA and other certificates
Available as a complete line or in the form of individual machines
Recycling solutions for PO
If one compares the recycling of containers made of PO and those made of PET, PO containers present numerous challenges: On the one hand, they are lighter than water which calls for a different procedural approach. On the other hand, the containers can take on the odour of the products they contain. Krones approaches all of these issues with a recycling technology which has been modified to precisely suit the processing of polyolefins.
Recycling of PO containers into flakes

MetaPure W-PO washing module: Intensive pre-washer and hot post-washer

Thanks to our cooperation with partners: Krones can also supply complete solutions with systems for the subsequent further processing of the PO flakes
Our complete-system expertise: Turnkey partner for complete recycling factories
Next to the washing or decontamination modules, Krones also offers solutions for complete recycling systems with the main components being optimally matched to each other. The company thereby benefits from its own recycling expertise as well as from in-house plant engineering and project management which permit overall responsibility with only few interfaces in the first place. For components, such as front end or the utilities which are not included in the Krones portfolio, Krones banks on years of cooperation with experienced manufacturers.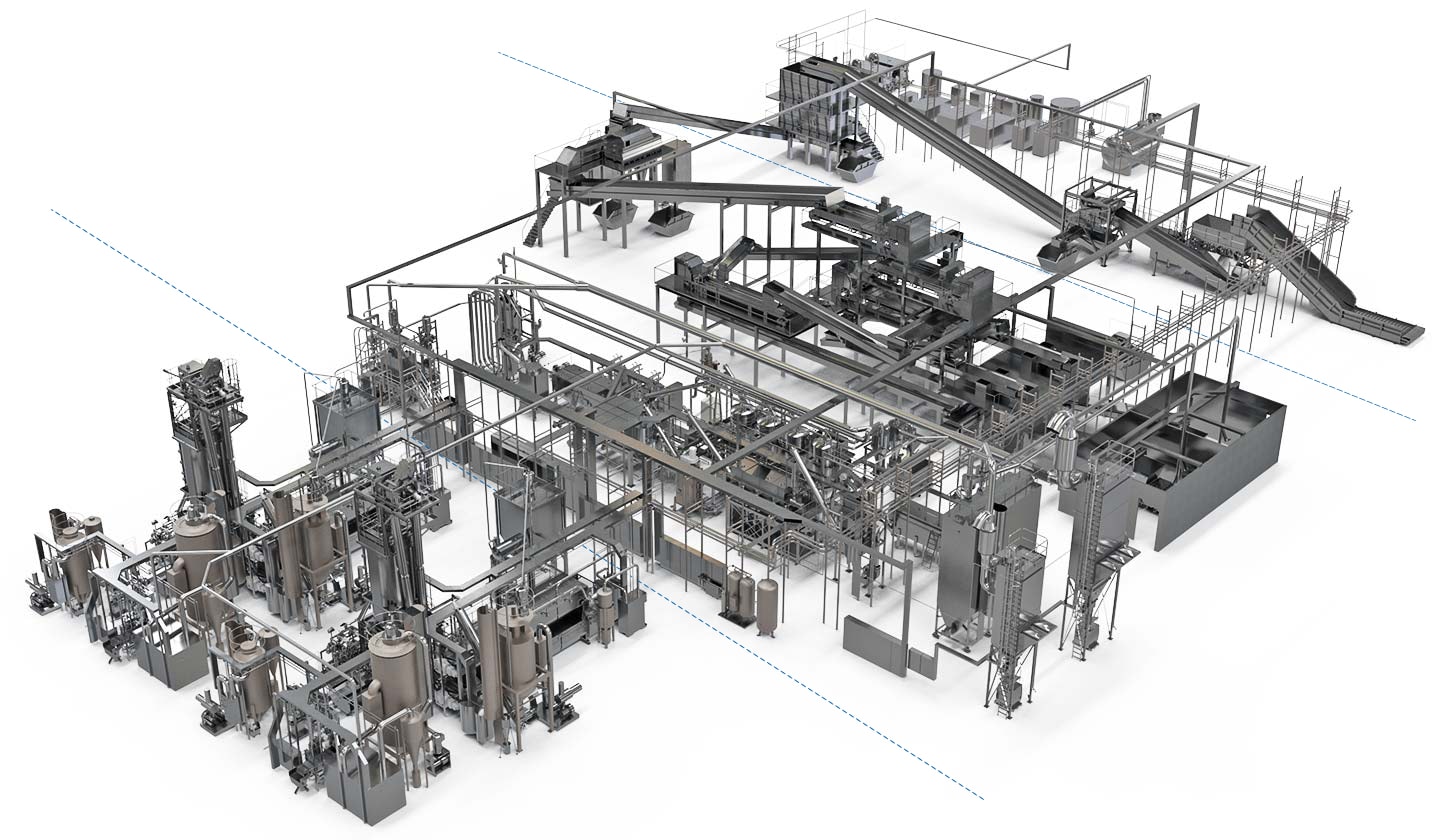 Everything you need for PET: the closed plastics cycle under one roof
Can plastic packages be sustainable? Yes, they can, if the process for producing them is resource-economical and if they are kept in a closed cycle. You can achieve both of this with technology from Krones and the services it provides. Starting with material-saving packaging design, then low-energy container production right through to recovery of used plastics: Krones offers PET bottles and other packages a chance for a sustainable, eco-compatible life-cycle – not only once, mind you, but again and again.