The turbo stretch blow moulder for the PET bottle production
Up to 100,000 containers per hour
Your efficiency sets new standards. In terms of high-pressure air and energy consumption, it once again undercuts everything that came before it: The fourth generation of the Contiform is here!

It uses the market-proven technology of its predecessor - but only asa basis. For be it flexibility, hygiene, user-friendliness or digitalisation: In the course of a complex development project, the blow moulder has been given a whole series of new features and optimisations.
The machine is also once again greatly improved as regards its output: The speed variant can break the 100,000 containers perhour barrier with ease –without forfeiting its sustainability.

At a glance
Container and product range

Container volumes of 0.1 to 2.0 litres
Cylindrical, square and rectangular containers
For still and carbonated products

Machine portfolio
Output per hour

Production of 8,000 to 100,000 containers per hour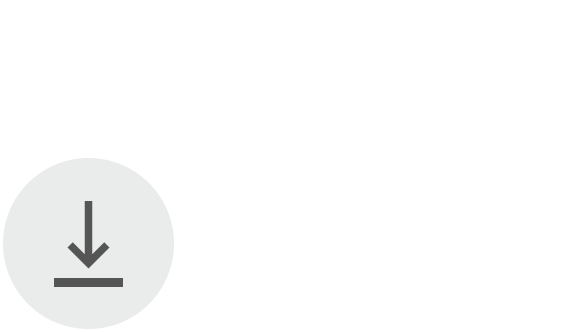 Brochure Krones Contiform Speed
1.02 MB, .pdf
The newest generation of Contiform
The design
The Contiform has a modular design and can be individually equipped for to meet all requirements.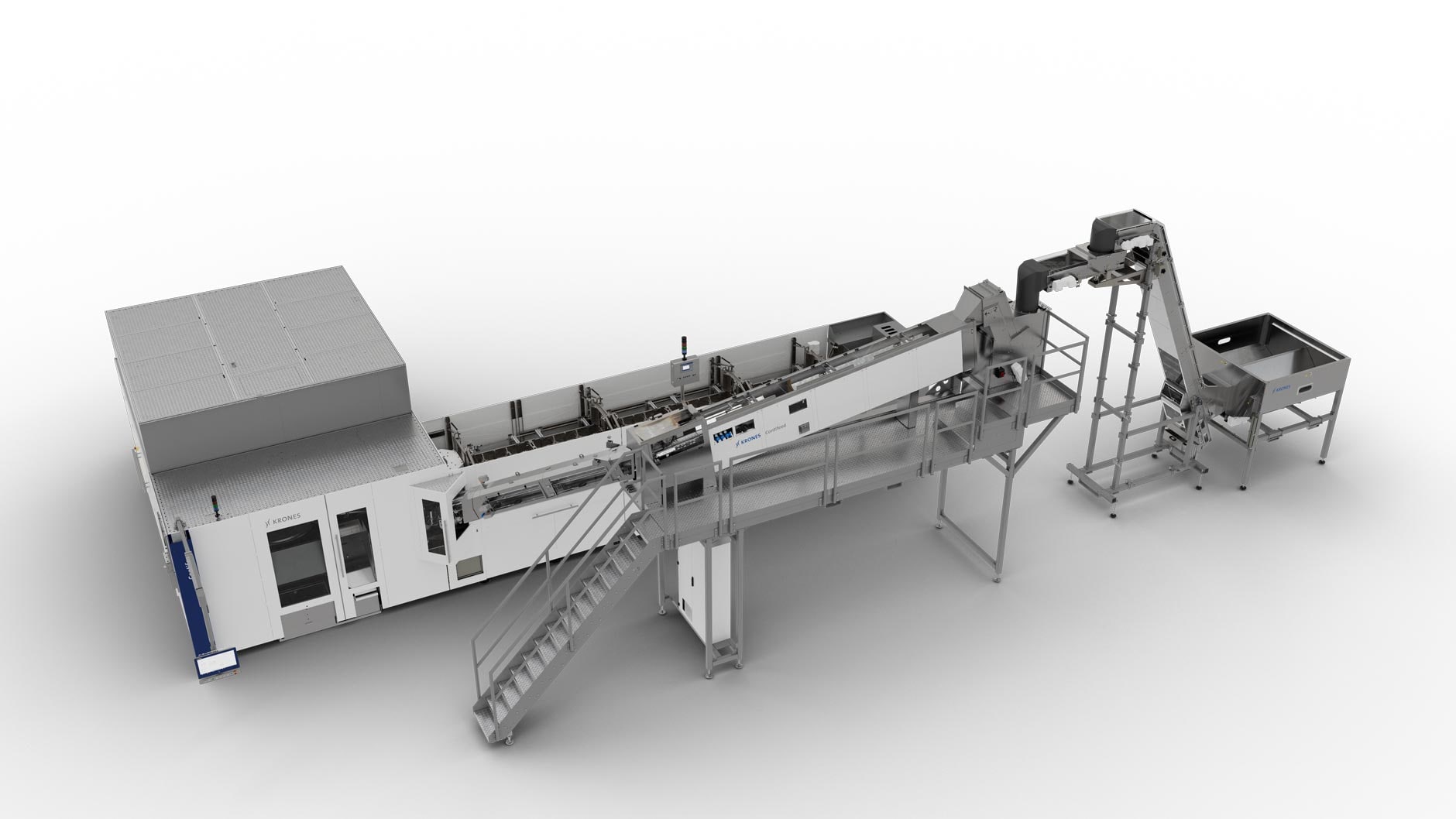 Basic machine
Linear infrared heating module for processing preforms with a length of up to 160 mm and a support ledge diameter of up to 48,5 mm
Blowing module with blowing stations for manufacturing containers of up to 2.0 litres
Focussed on performance right from the beginning
At a glance
Applicable with lightweight, standard and heavy preforms
Three models –suitable for the respective blow moulder output
Two variants of the feed rail:

Gravity system for all common preform types
Air-assisted –ideal for lightweight preforms and high-speed applications
Optional
Automatic adjustment for quick change-over
Hygienic design
Soft-tilting preform tipper for a particularly gentle preform infeed
Benefits to you
Automatic troubleshooting
Quick and infinitely variable adjustment to every preform type
Efficient and flexible
Heating tunnel
Very small oven chain (36.4 mm or 50 mm)
Additional reduction of the heating room
Adjustable base reflectors: adjustable to the respective preform length
Maintenance-free system of ceramic reflectors
Heaters
Parabolic reflector for the top infrared emitter
Longer infrared emitters and smaller dead spaces between the heaters
Benefits to you
Up to 15 percent smaller footprint thanks to reduced deadspaces
Improved lightweighting potential through targeted heating of the preforms directly below the support ledge
Up to 11 percent lower heating energy consumption due to shorter distances and parabolic emitter technology
Robust and precise
Transfer system
Five-point heating mandrel in the linear oven
Only four internal horizontal preform and container transfer points
Actively controlled transfer grippers
Platform and drive technology
Torsion-resistant platform construction with skip-and-run technology
Five high-precision Monotec servo motors with real-time synchronisation
Benefits to you
Precise transfer of preforms and bottles
Perfectly suited for very light preforms
No PET dust deposit
No change of handling parts if the neck finish remains the same
Significantly reduced scrap rate thanks to skip-and-run technology
Intelligent while saving on compressed air
Blowing stations
Electromagnetic stretching system without air consumption
Extremely low dead space volume in the entire blowing station, among other things through the omission of the pressure compensation chamber in the mould carrier
Compressed-air recycling
Once again a further developed compressed-air recycling system, the Air Wizard Triple
With intermediate pressure stages for internal recovery of the compressed air
Automatic self-optimisation of the blowing air recycling process
Considerably lower valve switching time dispersion
Benefits to you
Up to 20 percent less blowing air consumption in comparison to the valve technology used up to now
Avoidance of potential incorrect settings
Larger process windows thanks to increased accuracy of the blowing process
Bottle design and moulds
Creative and in line with the market
At a glance
Four production centres worldwide with state-of-the-art manufacturing technology
Container design experts at all four locations
Design and production of mould types for all Contiform series
Mould validation on our own technical centre systems
Benefits to you
Customer-oriented consulting: Creative, functional, unique
Individual designs with a view to customer requirements and feasibility in the beverage line
Experience from more than 20,000 moulds per year
Better in combination: Contiform block solutions
A high output in a small space
Flexible block solutions
Contiform Bloc: Blow moulder with filler or labeller
ErgoBloc L: High-performance block consisting of blow moulder, labeller and filler
Compact block solutions for non-carbonated water filling
Contiform Bloc BF-C: blow moulder and filler
ErgoBloc LM: Blow moulder, labeller and filler

More than 50 years of experience in block technology
More than 2,000 Contiform block solutions sold worldwide
More than 80 percent of all Contiform blow moulders are supplied in block configurations.
Benefits to you
Reduced heating energy consumption
The further optimised infrared heating technology made it possible to reduce the energy consumption for heating the preforms by up to an additional 11 percent.
Production efficiency
With its sturdy design and new functions, such as skip-and-run, the new Contiform continues to operate with the utmost reliability and with even less interference than before.
High-pressure air efficiency
The Air Wizard Triple can achieve a high-pressure air saving of up to 20 percent compared to the previous generation.
Ergonomic design and user-friendliness
The servo drives in conjunction with the improved rotary joint continue to keep the noise level stress-free, even at the highest output rates. The new operating interface with large touch-screen allows for even more efficient working with the machine.
Why the new Contiform is enviro-classified
Energy efficiency
Further optimised heating room and heaters for the lowest possible heating energy requirement
Compressed-air efficiency
Further developed compressed-air recycling for the highest possible internal and external reuse of the blowing air
Environmental compatibility
Further minimised lubricant consumption − Use of components made of recycled material
Everything you need for PET: the closed plastics cycle under one roof
Can plastic packages be sustainable? Yes, they can, if the process for producing them is resource-economical and if they are kept in a closed cycle. You can achieve both of this with technology from Krones and the services it provides. Starting with material-saving packaging design, then low-energy container production right through to recovery of used plastics: Krones offers PET bottles and other packages a chance for a sustainable, eco-compatible life-cycle – not only once, mind you, but again and again.