Creativity and science – two seemingly antithetical disciplines that the Taihu Brewery is consummately synergising – and its craft beer shows that this combination is superbly successful.
Please activate JavaScript to play this video.
The brewery was using a MicroCube with a brew size of ten hectolitres from the very first day – but the choice of this model was more or less coincidental. Originally, Taihu got in touch with Krones only for the bottling kit. "We thought we'd be able to manage the brewing ourselves, since we have very experienced staff in the brewhouse, particularly. But when it came to the bottling operation, we wanted to be on the safe side, in order to create a stable, long-shelf-life product of consistently high quality. And for this purpose we needed a state-of-the-art line, which definitely had to come from Krones," explains Peter Huang, one of the firm's original founders and today its General Manager. "During these meetings, we then found that for brewing operations, too, Krones offers solutions for the small output range – and it can safely be said: the salespeople from Freising were very persuasive. A short time later, we ordered the MicroCube, and then immediately began planning a second, larger brewery centred around the CombiCube B." It is suitable for batch sizes of up to 50 hectolitres.
Besides the brewing equipment from Steinecker, the brewery ordered the bottling kit as well, of course: a filler-closer block from Kosme, scheduled for commissioning in 2019. "We're currently filling our beers on a semi-automatic line, mostly in cans. This year, we intend to put more bottles on the market," to quote Peter Huang.
Sufficient capacity for more brews
Taihu produced the first brew in the CombiCube B during April 2018. Initially, the output was running at about 1,000 hectolitres per month. "But we definitely have quite a bit of capacity in reserve: with the equipment installed, we could easily produce five times as much," says Peter Huang. And even though Taihu is not yet running at full capacity, the boss is very satisfied with the brewhouse's performance: "During the commissioning phase, there were a few challenges we had to master, but since everything's been properly adjusted, the line has been running superbly.
But it's not only with the equipment, but above all on the interpersonal level as well that Krones has scored highly with Peter Huang. Because particularly as a newcomer, Taihu has felt itself to be in good hands: "We're a small brewery without a large engineering department at our backs. So in technical questions, especially, we really needed the support that Krones provided," explains Peter Huang. "And we were never made to feel we were working together with a huge internationally operating machinery manufacturer: even as a small brewery, we and our concerns were always taken seriously," he emphasises. "The entire team is fantastic. Starting with the salespeople and then the Project Managers, all the way through to the service technicians, everyone always found time for us. All of them are very approachable and friendly – and nevertheless tackle things with precisely the professionalism you would expect from a company like this.
Krones is precision and professionalism – without pretentiousness."
Peter Huang
Bucking the trend
Although the brewery itself is still young, there's a team behind it simply overflowing with experience and passion. Unusually for a Taiwanese company, the hierarchies are extremely flattened: "Here, each individual's own interests are paramount. We don't want to put anyone into predefined roles, we want to help them find what's right for them," explains Peter Huang. Perhaps it's precisely this daring to be different that's the key to Taihu's success. What's beyond doubt is that the firm intends to continue causing a stir on the beer market with precisely this concept, not only in Taiwan, but also in China, Hong Kong, Japan or perhaps even the USA. "We want to consolidate our brand and in future focus on exports as well. My dream would be a greenfield brewery with a 250,000-hectolitre brewhouse from Steinecker and a bottling line from Krones – both of them fully automated, of course," to quote Peter Huang. "But no matter what the future holds in store for us: having fun is always the top priority."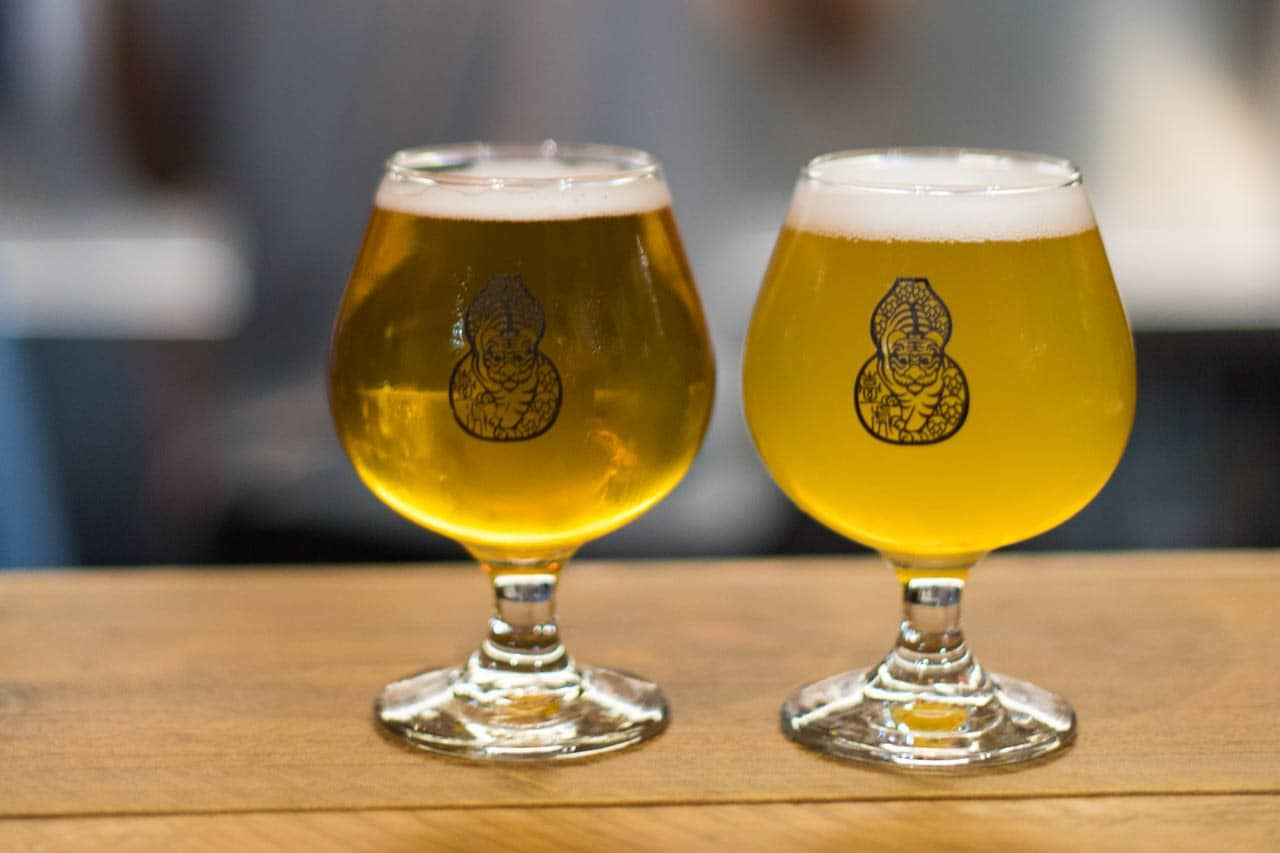 ---
Selected machines and solutions