Flexible connections for the fermentation cellar
Simplified operations for the manual hose cellar
Achieve flexibility, have manual tasks take place automatically, increase the microbiological security and have product batch data recorded digitally – this is what the wish list of a small to medium-sized brewer could look like for organising the tasks involved in a hose cellar.
With the CombiCube C each of these wishes could be ticked off the list. The main frame module with the valves, pumps and a process control system is designed for breweries with a yearly production of up to 250,000 hectolitres and interconnects the entire cellar area.
At a glance:
Main frame module with valves, pumps and a process control system
Connection from the fermenting and bright beer tanks with hoses to the frame module
Automated processes for the cellar area no longer require a pipe fence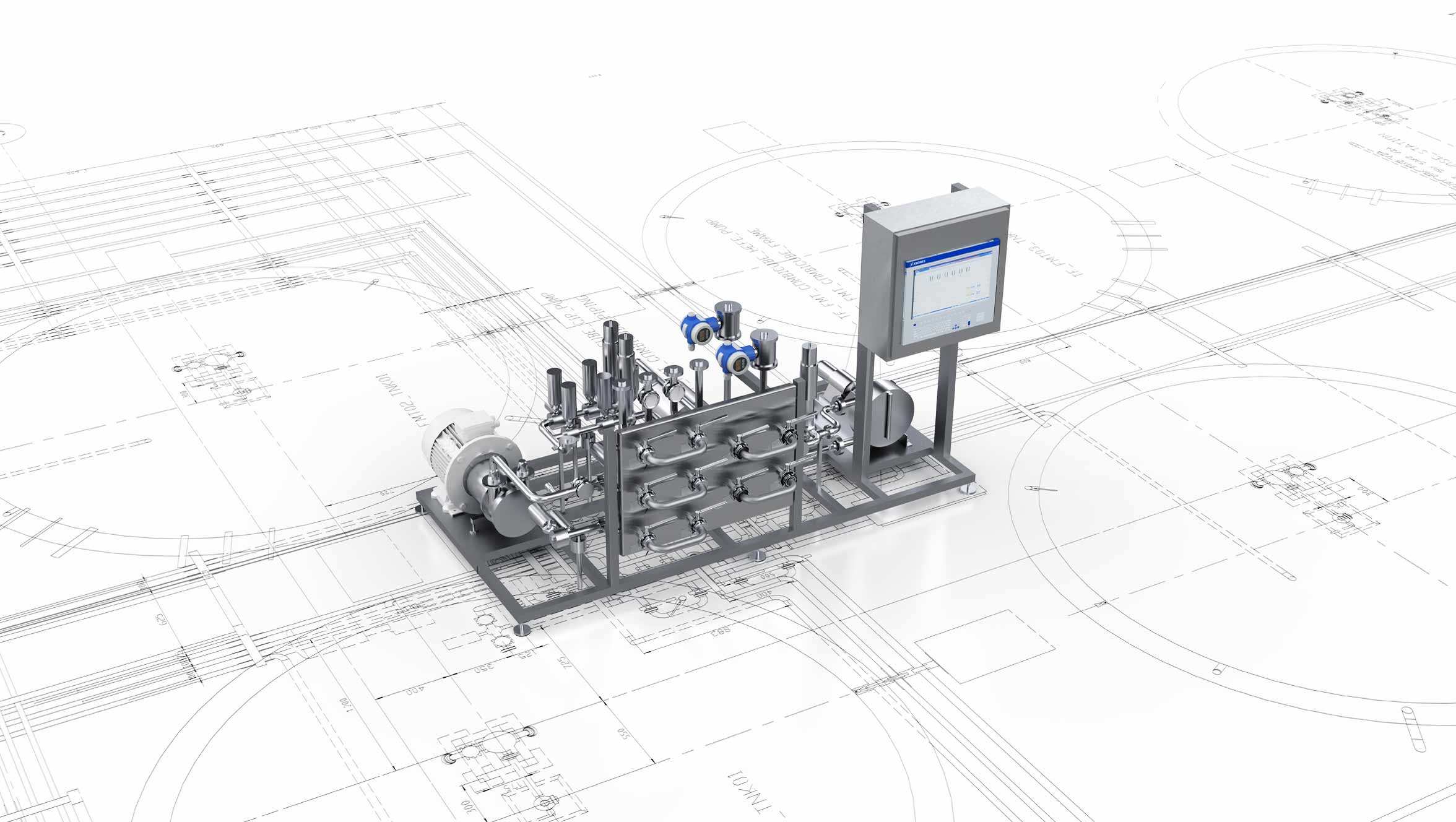 Download brochure Steinecker CombiCube C
1,69 MB, .pdf
Benefits to you
Automation of manual processes
For small and medium-sized breweries with a broad range of types flexibility in the cellar area is imperative. The variety of combinations possible with the CombiCube C make work easier for your employees.
More production transparency
The Botec control system with its batch-oriented software makes it possible to obtain precise batch data recordings automatically for the fermenting cellar with hose connections.
Easy integration
The frame module is installed in a fully assembled and wired condition. The peripherals can be modified without production downtime.
Individual configuration
Various nominal pipe diameters and pump outputs have been standardised and can be optimally combined in the respective brewery.
The CombiCube principle
With the CombiCube, Krones has created a product range which is aimed specifically at the needs and demands of small and medium-sized breweries. In addition to the CombiCube C for the cellar area, the CombiCube B for the brewhouse and the modular CombiCube F for filtration are also available.