One2Brew – the turnkey brewery off the drawing board
Brewery off the shelf
Quickly springing into action after breaking into a new market is essential in order to gain market shares. This also applies to the brewing industry. This demand requires a concept for a complete brewery which can quickly be realised.
One2Brew provides an optimised and standardised brewery design for a capacity of 300,000 hl sales beer per year. The configuration of One2Brew considers local parameters as well as project-specific requirements. Plus, you will benefit from KRONES' comprehensive experience and expert knowledge in the field of turnkey projects.
At a glance
The complete brewery is composed of functional units designed according to the "plug and play" principle
Short project duration thanks to standardised processes in the fields of engineering, manufacturing and assembly
Innovative Krones technologies ensure the highest product quality in return for the lowest consumption of energy and media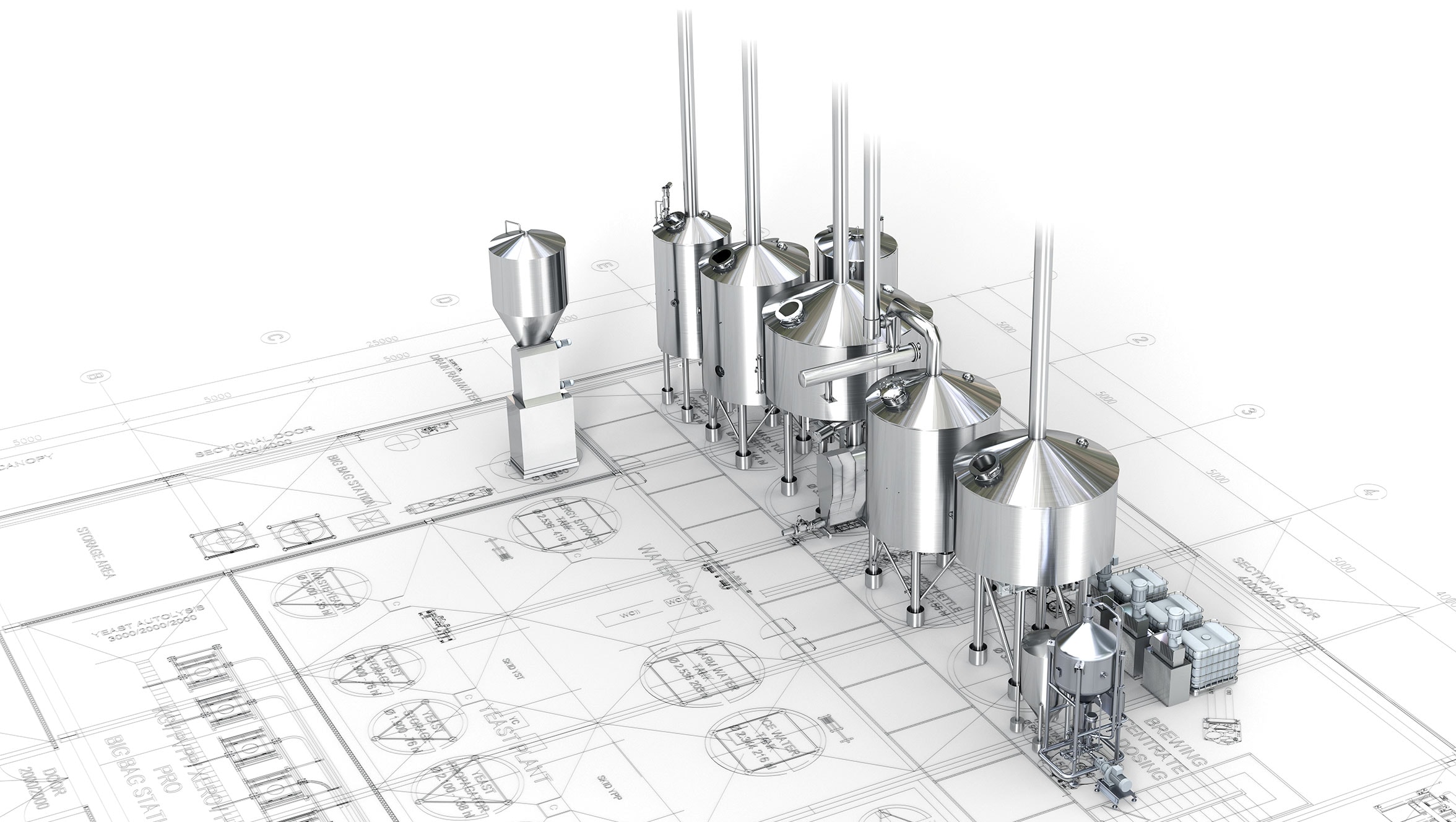 Download brochure Steinecker One2Brew
2,82 MB, .pdf
Benefits at a glance
Quick start-up
In no more than 11 months after the kick-off meeting, the turnkey brewery will have been implemented. Due to its modular design, the brewery allows also potential re-locations.
Ideal for breaking into a new market
The compact brewery designed for producing 300,000 hl sales beer is ideal for entering into new markets. The concept and the compact arrangement perfectly matches small floor spaces.
Cutting-edge technology
One2Brew is equipped with Krones brewery technology of the latest generation and is an attractive investment, but also available as leasing model.
Optimised operating processes
All modules are designed to operate with reduced consumption and staff deployment.