Knowledge at the touch of a button – Digital Krones Academy
Your direct access to the Krones know-how
The digital Krones Academy is the central collecting location where you can manage the entire training documentation for your line. Upon questions about your machine, the training terminal will provide you an immediate and suitable support: Here you will find all machine-relevant documents, photographs and videos – even a livefeed about the trainer of the Krones Academy is possible. And thanks to the supplied tablets, you can take the suitable answers directly to the location where it takes place.
At a glance
Scope of supply: Training terminal and three iPads, which are connected with WLAN
Operating manuals, training materials, photographs and videos customised to the machines
Live video connections to the trainers of the Krones Academy possible
Regular updates for keeping the documents up to date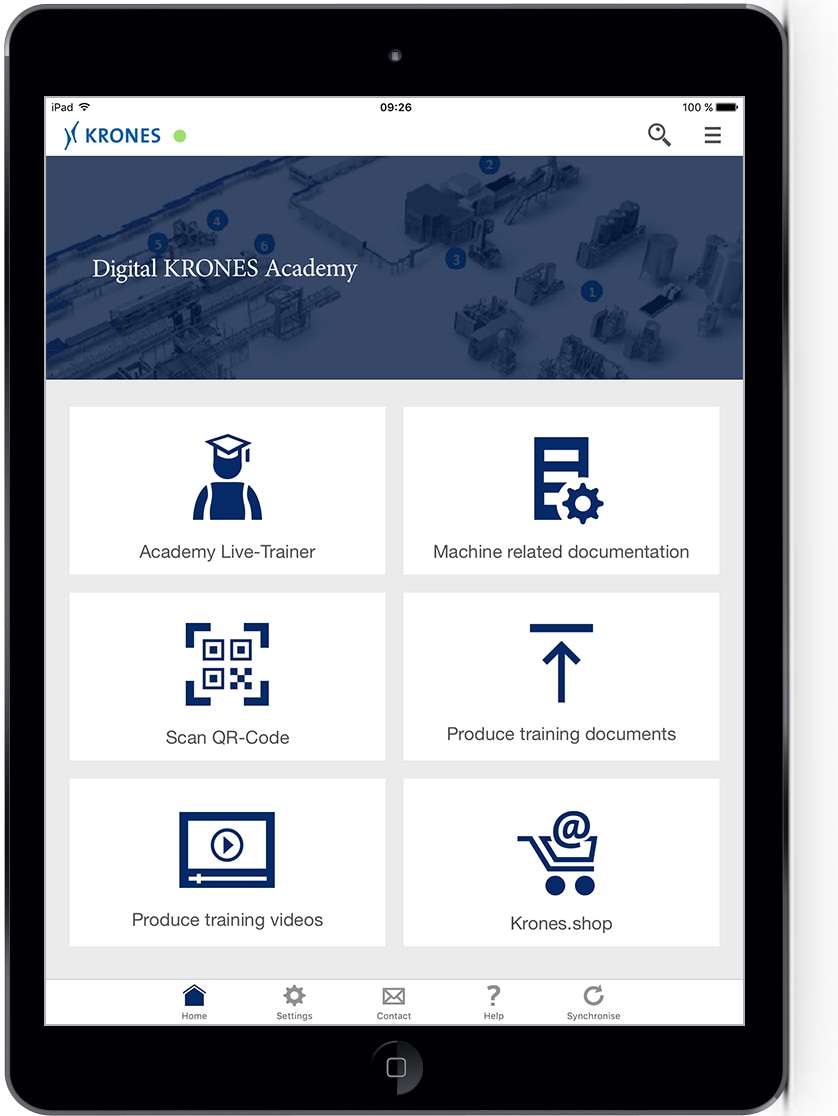 Download brochure Digital Krones Academy
1.44 MB, .pdf
Please activate JavaScript to play this video.
Please activate JavaScript to play this video.
Benefits to you
Central collecting point of documents
All the user manuals and videos relevant to the operator are stored centrally in the digital Krones Academy.
Easy to handle
The App is created fully understandable and can handled easily via touch-screen. It has a logical menu guidance with a clearly arranged folder structure.
Creating own contents
Customer-owned documents (with photographs) and short training videos can be created with prepared templates and stored in the Digital Krones Academy.
Video conference with Krones trainer
At the push of a button, a trainer of the Krones Academy will be available to answer all questions around the training topics.
Exchange among the staff members
The staff members can also use the video functions to exchange themselves on the iPads.
Refreshing training contents without travelling times
The monthly basic price includes twelve trainer hours per year. They can be used, for example, to repeat partial chapters of trainings via video training.