Filling and packaging technology – Krones is the market leader
Systems for filling and packaging operations in the food and beverage industries can only be cost-efficiently successful if they take due account of all the situational conditions applying and ensure purposeful interaction of all the individual units involved: as the market leader, we take these requirements fully on board in the shape of a complete-coverage product portfolio. The comprehensive range of kit offered by Krones as a holistic system vendor means you can enjoy the benefits of all the technologies used in beverage production, filling and packaging. An advantage that in daily operations assures fast communication on the same level.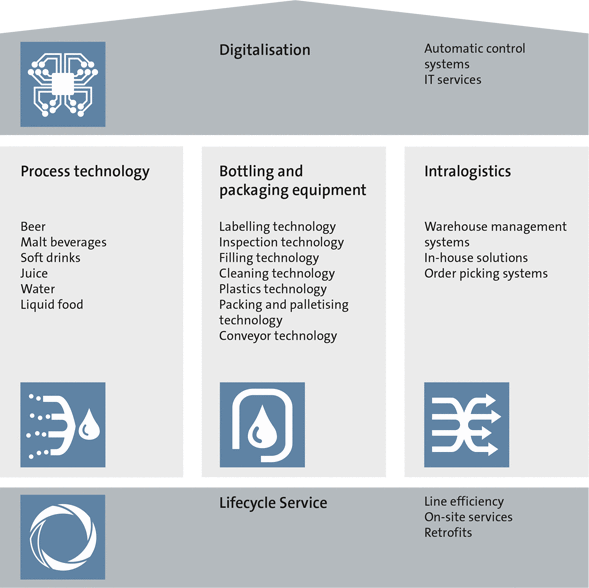 Being the market leader means continually providing the appropriate technology for each and every output range. As a can-do partner for users of filling and packaging technology, we also attach major importance to quality, resource-economy and system expansion options.