For beverages with extended product shelf life
A sure thing for sensitive beverages
High level of hygiene without the use of aseptic valve technology - that's a mandatory programme for many applications in beverage manufacturing. With the new Evoguard ESL valve series, beverage manufacturers are now provided with seat and double-seat valves with a hygienic design for reliable processes for the production of sensitive products.
The high efficiency of these valves is based on the low costs compared to aseptic valve technology and on the high number of switching cycles achievable.
At a glance
Design of the valve series in hygiene class IV
Application range for sensitive soft drinks without preservatives and beverages sold within the cold chain
Newly developed sealing system for optimum cleaning conditions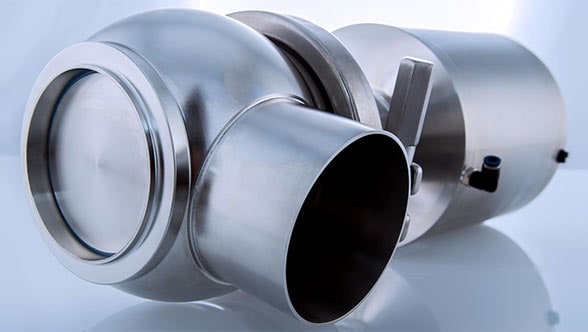 Download brochure Evoguard ESL Valve Series
1,52 MB, .pdf
Benefits to you
High level of hygiene in economic design
The design without a dome and the newly conceived seal on the valve shaft guarantee hygienic system conditions - even without aseptic valve technology.
High resistance
The seal material is highly resistant to all products and cleaning agents.
High performance
The seal is designed for 500,000 switching cycles and the drive for 1,000,000 cycles - the basis for high performance of the components.
Independently tested
With the test methods currently carried out for certification of the valves in accordance with the requirements specifications of the EHEDG TYPE EL CLASS I, we document that the highest hygienic conditions are complied with in the process.