Optimum function sequences in pallet transport
Reliable transport of empty and loaded pallets
The PalCo knows just how to handle pallets. And it does so without a fuss. For this undemanding conveyor operates quietly while consuming just a small amount of energy. With its clever control concept, it guides the palletisation process in highly-efficient lanes – while simultaneously preventing downtimes occurring on the palletiser. And because the PalCo is both particularly reliable and very versatile, it can be seamlessly integrated into any line.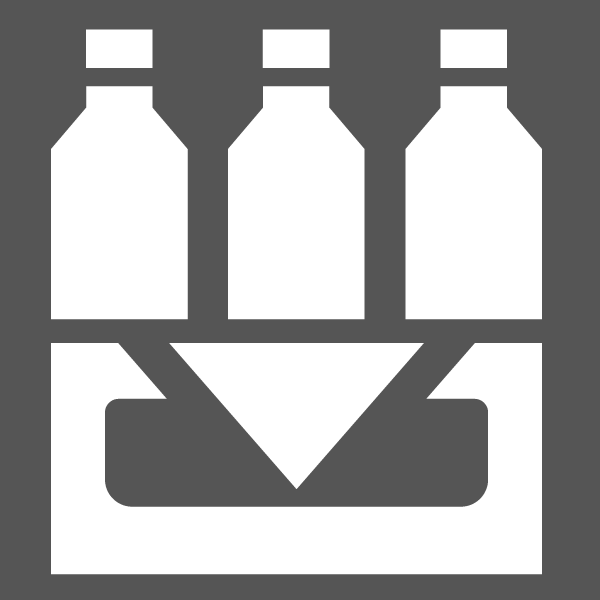 Download brochure Krones PalCo
1,23 MB, .pdf
Your benefits krones
Quick installation and start-up
Almost all of the components are already pre-assembled in the factory. This ensures the conveyor is ready for operation within a very short time ("plug and play").
High functional reliability
The sturdy design and use of functional mechanisms which have been tested over many years ensure that the PalCo operates completely smoothly.
Robust construction
Its stainless steel construction gives the conveyor a long service life and protects it against corrosion.
Low maintenance requirement
The stable conveyor proves that it is extremely low-maintenance and easy to look after during its everyday operation.
Modular design
The conveyor segments can be adapted to precisely suit the needs and basic conditions of your production line.
Quiet and economic
All of the PalCo components are designed to operate quietly while consuming little energy.
Intelligent control system
The clever control concept with high proportion of sensors ensures optimum capacity utilisation.
Gentle on the product
Your products are in good hands on the PalCo: All of the modules are designed to convey products gently.
Employee protection
The conveyor system is designed to meet all demands to ensure safe operation.
---
Selected references