Kosme's range of rotary machines has been expanded
Kosme is expanding its range of stretch blow moulders to include two new systems for the low output range: KSB 3R Compact and 4R Compact. True to the motto "less is more", with this series Kosme is impressively proving how it is possible to save on materials, space and media while still increasing the equipment output.
At a glance
Two different machine sizes

Three moulds: KSB 3R Compact
Four moulds: KSB 4R Compact

Maximum output: 8,800 cph
Manufacture of round, oval and square PET containers for non-carbonated water and carbonated soft drinks
As a single system or in a block with a filler and labeller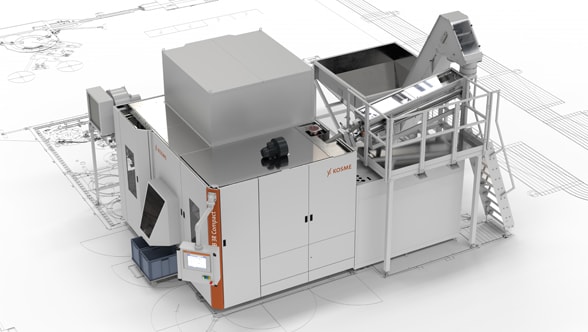 Download brochure Kosme KSB 3R and 4R Compact
2.29 MB, .pdf
The components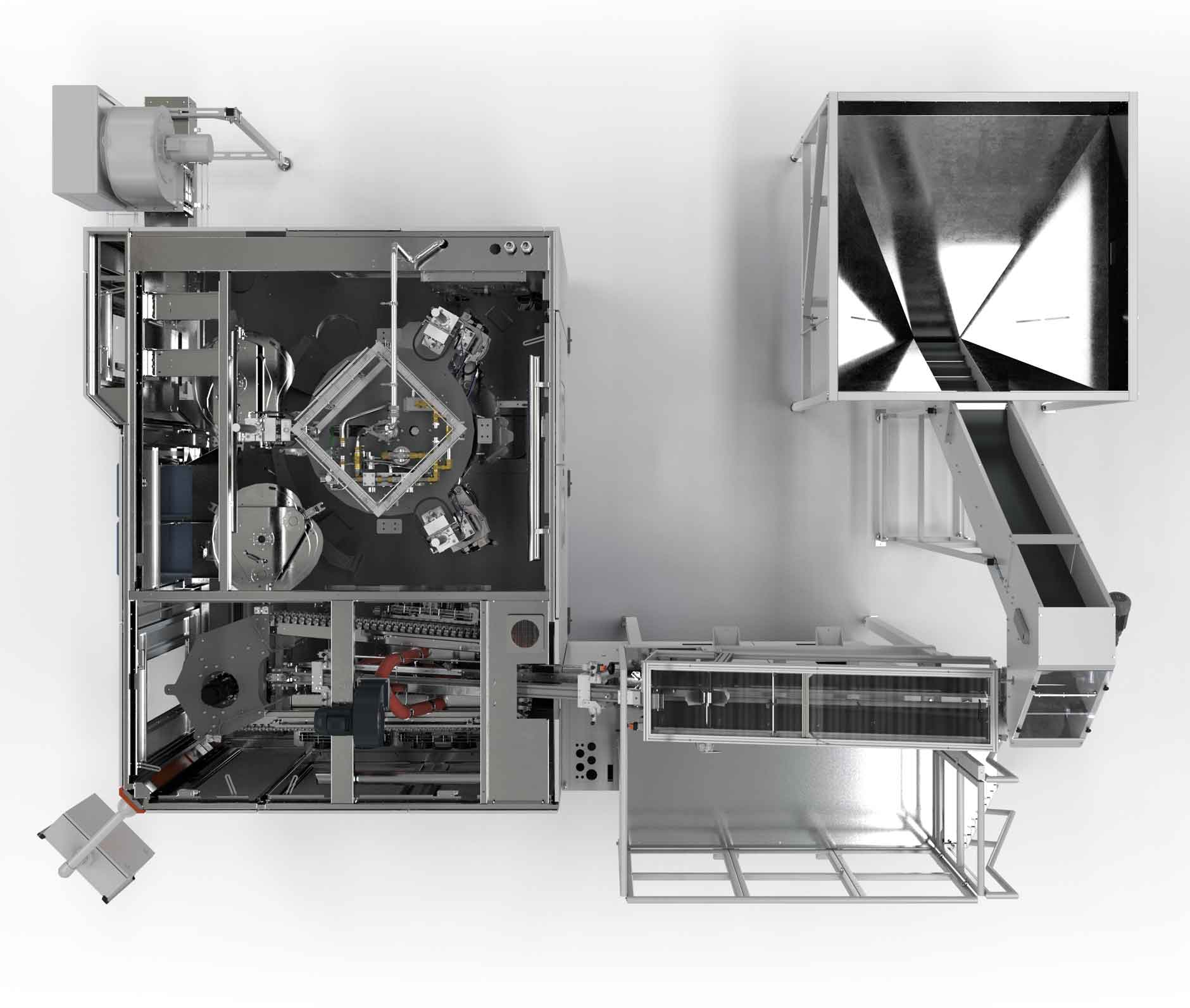 Benefits to you
Powerful performance, economic with space
With a speed of 2,200 containers per blowing station, both systems in the Compact series can produce up to 30 percent more PET bottles.*
Low compressed-air consumption
Thanks to the integrated Air Wizard Plus compressed-air recovery system, all of the new generation of Kosme rotary machines consume a relatively low amount of compressed air. Thus the energy consumption can be reduced by up to 30 percent.
High energy efficiency
The infrared linear oven, which impresses with flexible heating-zone adjustment and a small heating chamber with individual adjustment options, scores points when it comes to energy efficiency. This reduces the amount of energy required by up to 10 percent.*
Quick to convert
The KSB 3R and 4R Compact process round, oval and square containers in sizes between 0.15 and 3.0 litres. The system can be easily converted to handle new bottle formats thanks to the mould quick-change system.
* Compared to a linear machine of the same size