For BigBottle with a capacity of up to eight litres
Ambitioned technology
What characterises the 3 BigBottle the most? It's obvious: "larger and more".
Whether we are talking about output per cavity, flexibility, efficiency or reliability - this blow moulder masters every challenge brilliantly.
At a glance
It produces cylindrical, oval, square and rectangular containers

It is suitable for filling non-carbonated beverages and cooking oil

Possible container sizes:

Volume: up to eight litres
Diameter: up to 190 mm
net height: up to 380 mm


Output per hour:

Up to 1,200 containers per cavity
Up to 16,800 containers


Available machine sizes:

minimum of 10 cavities
maximum of 14 cavities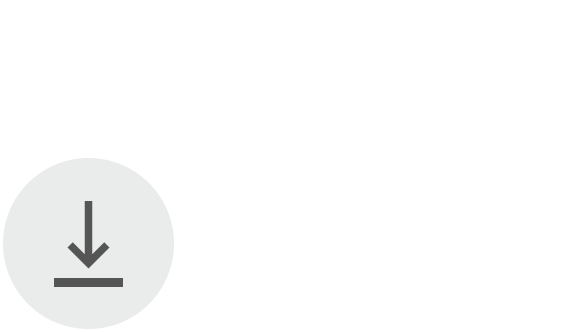 Brochure Krones Contiform 3 BigBottle
0.73 MB, .pdf
Tethered caps: Get ready!
You can be curious: The fourth generation of the Contiform is already in the starting blocks.
Please activate JavaScript to play this video.
The design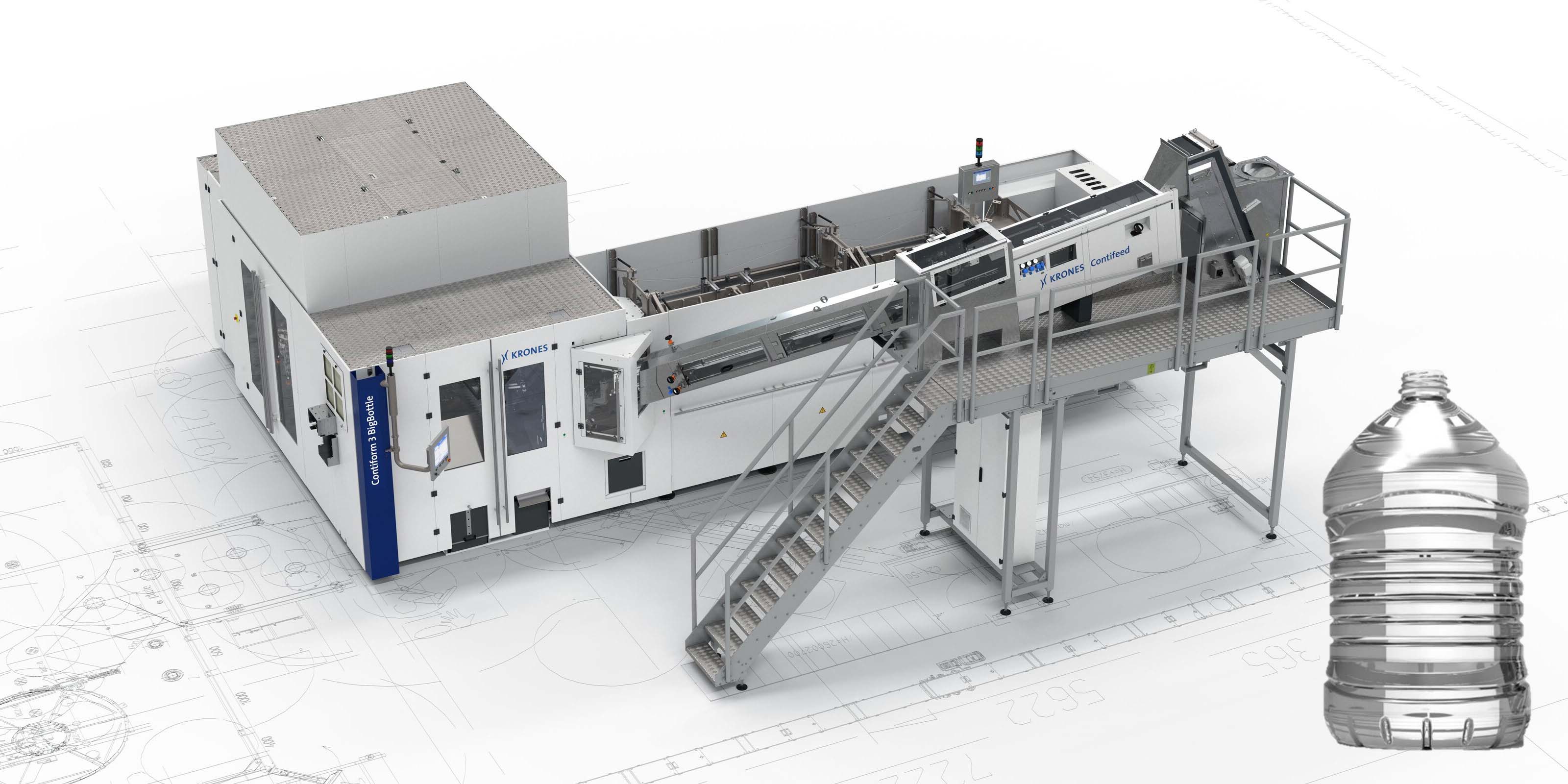 Of course, the Contiform 3 BigBottle can also be integrated into block solutions.
Block variants:
Contiform Bloc BF: blow moulder and filler
Contiform Bloc BL: blow moulder and labeller
Contiform Bloc BFL: blow moulder, filler, labeller
Benefits to you
Energy and media efficiency
Efficient use of energy and media was the top priority during the development of the Contiform 3 BigBottle: This way, e.g. intelligent monitoring systems make the consumption transparent and controllable.
Production quality
Thanks to its rugged design and automated processes, the Contiform 3 BigBottle works trouble-free also in a continuous operation mode. The individually adjusted heating and blowing processes ensure a consistently high container quality which can be reproduced at any time. The Contiform 3 BigBottle also operates reliably even with very unusual designs.
Hygienic design
The bright coating of the interior doesn't give dirt any chance to escape from cleaning. A design with very few edges and grooves as well no lubrication points in all hygiene-relevant areas make production with the Contiform 3 BigBottle an all-round clean affair.
Ergonomic design and user-friendliness
The automatic calibration of the stretching distance prevents faults during retrofitting. The servo motor drives and the high-grade aluminium housing ensure a stress-free low-noise level even at highest output rates.
Everything you need for PET: the closed plastics cycle under one roof
Can plastic packages be sustainable? Yes, they can, if the process for producing them is resource-economical and if they are kept in a closed cycle. You can achieve both of this with technology from Krones and the services it provides. Starting with material-saving packaging design, then low-energy container production right through to recovery of used plastics: Krones offers PET bottles and other packages a chance for a sustainable, eco-compatible life-cycle – not only once, mind you, but again and again.