Glass filler with two gas paths for filling soft drinks
The intelligent probe system
Precise determination of fill quantity with a probe
Perfect flow characteristics through two filling speeds
Turbulence-free switching between speeds thanks to diaphragm valve technology
Low-foam filling via swirl insert in the valve
Closed CIP circuit
Hygienic design
Electropneumatically controlled filling valve functions
Output
Up to 78,000 containers per hour
HES = Height filling system, Electronic fill height measuring, Short tube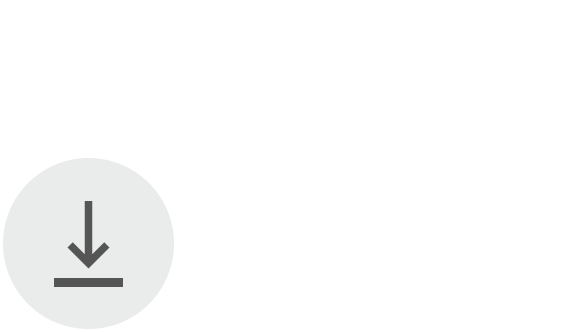 Brochure Krones filling systems for soft drinks
0.94 MB, .pdf
Method of operation
First the glass bottle is pressed on and pressurised. The filling process will start as soon as the same pressure prevails in the ring bowl and the bottle. Two different filling speeds guarantee optimum flow. If the liquid flowing in touches the probe integrated in the filling tube, the valve closes. After a settling phase, the pressure in the head space of the glass bottle is reduced via a snifting valve and the filled product exits the machine.
Clever: Two gas channels – double hygiene
The containers are pressurised and snifted via two separate gas channels. This separation prevents liquid from escaping from the filled container into the pressurisation channel, providing considerable advantages with regard to filling stability and hygiene.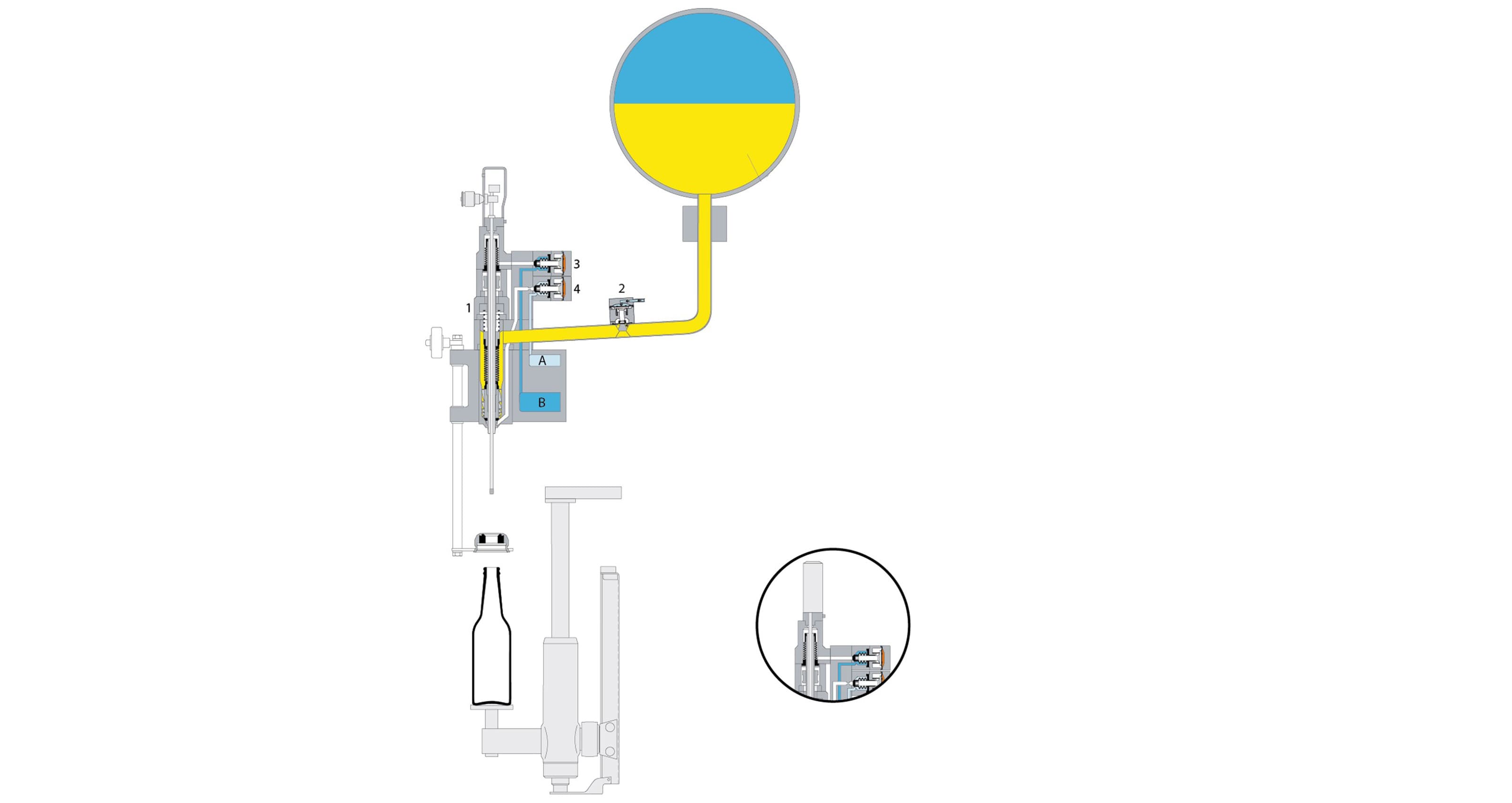 Benefits to you
Foam-free filling
Use of swirl inserts at the filling valve outlet
Precision and long service life
Use of special pneumatic components with a significantly higher life cycle than the one of conventional switching valves
Hygienic design
No installed parts in the tubular ring bowl
Press-on cam in drip-proof design
Vacuum pump integrated in the CIP circuit
Height-adjustable splinter washout system
Oil-free lift cylinders
Self-draining surfaces
Clean pneumatic components hosing and electrical wiring
High filling stability
Separation of the pressurisation channel and the snifting channel
Absolutely dry pressurisation without any aerosol carry-over
Maximum filling accuracy
Krones probe technology
Turbulence-free change between two filling speeds through the use of membrane technology