Customised PET bottles
Perfect brand image with individualised PET bottles
Yes it is! At least if consumer and product come across each other. Because first impressions really do matter - consumers decide within only 1.6 seconds if they want to buy a product or not. Therefore, the package must be very eye-catching: it must attract and win the consumer within an instant: an exciting and attractive design from KRONES will give your product characteristics that stand out.
Beverage containers made from rPET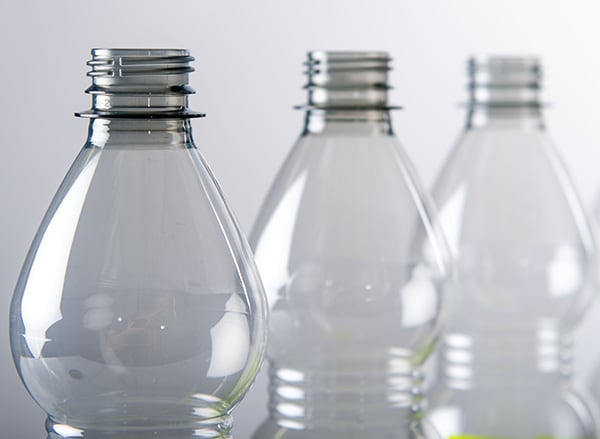 Material properties, processability, food grade quality: you can find all kinds of interesting facts about the use of recycled PET in our free white paper.
Harrogate: every bottle a gem

It's like something out of a fairy-tale: the British bottler Harrogate Spring Water LTD in 2014 discontinued its previous simple bottle design – and is now enchanting consumers with new bottles in an upmarket diamond look.

Learn more

fruit2go: the design for fruity-colourful joie de vivre

In the shape of fruit2go, Franken Brunnen has created a brand geared to contemporary tastes: fresh mineral water, sometimes sparkling, sometimes still, meets out-of-the-ordinary fruit variations like passionfruit-lime and citrus-pomelo.

Learn more

Peñafiel: bottle design endurance-tested

They cope with transportation distances of several thousand kilometres, and survive temperature differentials of up to 60 degrees Celsius: the products of Grupo Peñafiel are seriously tough.

Learn more
Everything you need for PET: the closed plastics cycle under one roof
Can plastic packages be sustainable? Yes, they can, if the process for producing them is resource-economical and if they are kept in a closed cycle. You can achieve both of this with technology from Krones and the services it provides. Starting with material-saving packaging design, then low-energy container production right through to recovery of used plastics: Krones offers PET bottles and other packages a chance for a sustainable, eco-compatible life-cycle – not only once, mind you, but again and again.