Sales and Service Network
Flensburg, Germany
Krones AG, Plant Flensburg
The Flensburg plant is the northernmost production site of the Krones AG, about 5 kilometres from the Danish border. Products designed, manufactured and assembled there range from bottle washers to pasteurizers, crate washers, steaming tunnels, and plastics recycling systems.
In addition to the cleaning and product treatment technical centre, Flensburg accommodates the plastic recycling technical centre.
Plant Flensburg
Schäferweg 9
24941 Flensburg
Germany
T: +49 461 5 04-40
F: +49 461 5 96-53
E-Mail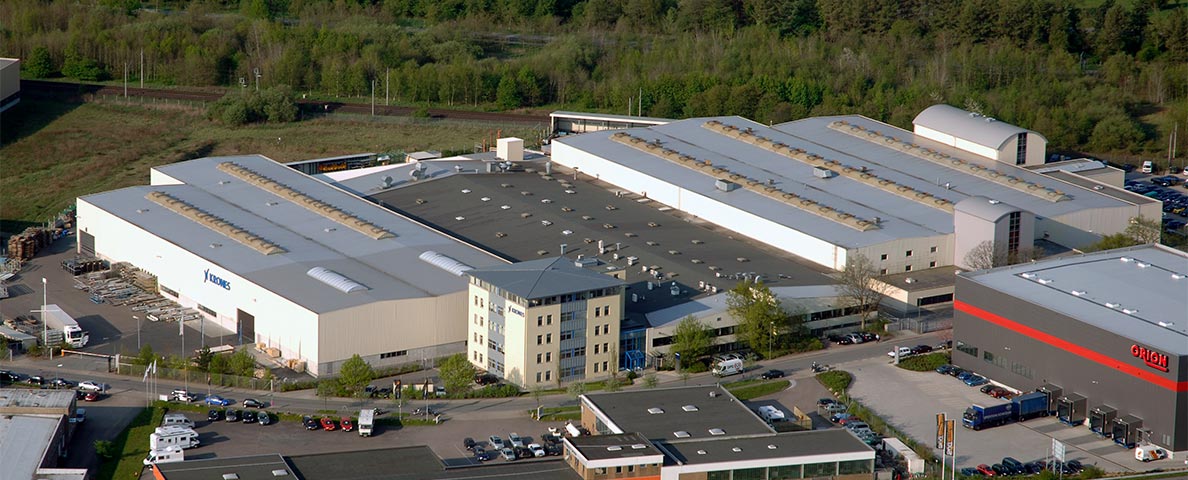 Academy
Flensburg, Germany
For training in cleaning technology and product treatment technology, the Flensburg production site in Northern Germany is available. There, the technology of the cleaning machines can be directly understood, and each training unit can be supplemented by a look at the production practice of the large machines.