Headquarters
Krones Center Germany, Neutraubling
Krones AG
Krones AG
Böhmerwaldstraße 5
93073 Neutraubling
Germany

Address for navigation systems:
Dr.-Hermann-Kronseder-Straße
(Gleiwitzer Straße 12)
T: +49 9401 70-0
F: +49 9401 70-2488
E-Mail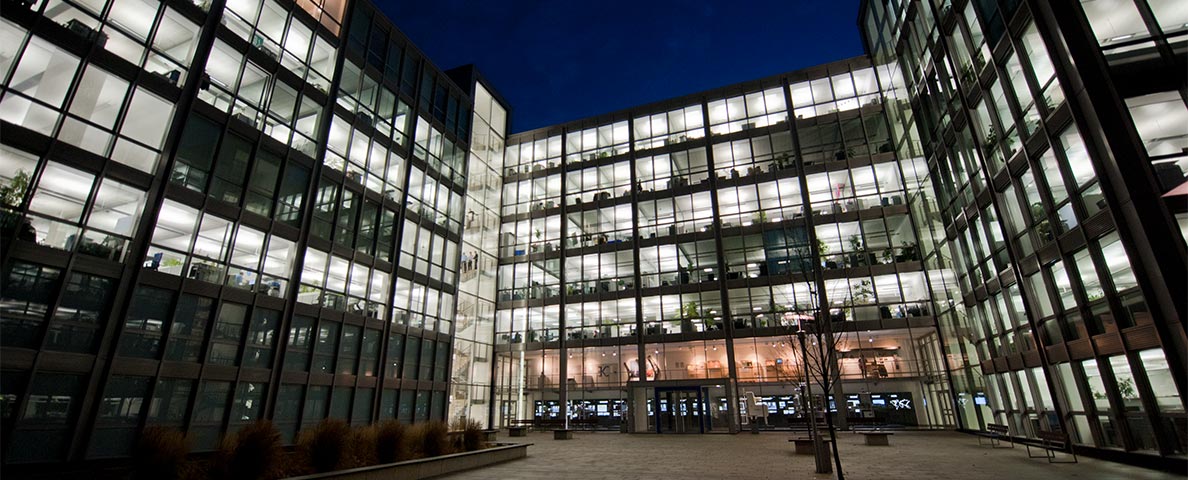 Production Facilities
Neutraubling, Germany
Please activate JavaScript to play this video.
The headquarters of Krones AG are located in Neutraubling near Regensburg. Besides the administrative centre and the technical filling and labelling centres, the facility accommodates the design, sales and assembly departments for bottling and labelling machines and lines as well as for soft drinks process technology.
Center Europe
Neutraubling, Germany
Please activate JavaScript to play this video.
Krones AG's headquarters is where the Center for Europe is located – and it's simultaneously the heart of the firm's entire sales and service support network. It's from Neutraubling that the company's global service operation, with its approximately 1,800 staff at the back office and out in the field, is coordinated and "fine-tuned". The Krones Academy is situated directly next to the plant itself – thus facilitating ideally convenient mutual feedback between the lecture room and the factory floor!
Academy
Neutraubling, Germany
The Krones Academy is headquartered at the group's main facility in Neutraubling. Here, at the nerve-centre of Krones AG, an ideally equipped training centre has been provided. Numerous training rooms fitted with state-of-the-art equipment and the requisite demonstration machines provide all the preconditions required for intensive theoretical and practical training. Since the production halls are close by, participants can familiarise themselves not only with the training machines in the seminar rooms, but also with those being manufactured on the shop floor.
The training capabilities cover the following spectrum of machines:
Plastics technology,
Filling and closing technology,
Labelling technology,
Inspection technology.
The following courses are also offered here:
Information technology
Material flow technology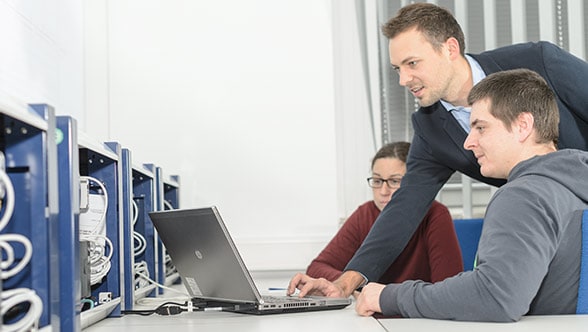 Schneller, besser, sparsamer – so könnten die Anforderungen an ein individuelles Training eines Kundenteams lauten.