Professionals in carton processing
Origami for the advanced
Please activate JavaScript to play this video.
With the Variocart and Variocol machine series we provide you with reliable specialists for folding and sealing cartons: The former uses pre-glued blanks to "build" functional packaging with an attractive shape; the latter seals the cartons' top flap so that nothing can happen to the products inside. The result: Precisely folded and stable cartons will always emerge at the end.
At a glance
Variocart C 40: unfolds pre-glued carton blanks of different variants on
Variocol H 60 and Variocol H 120: seals carton lids and glues cover flaps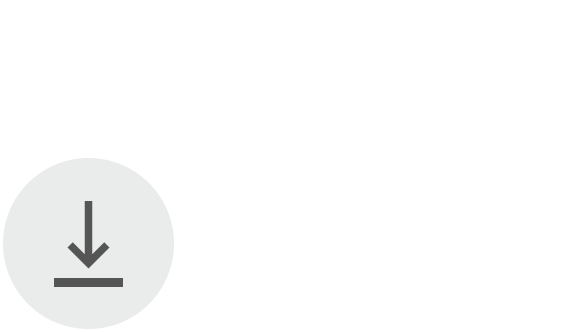 Brochure Krones Variocart and Variocol
0.69 MB, .pdf
Design Variocart C40: The variable carton erector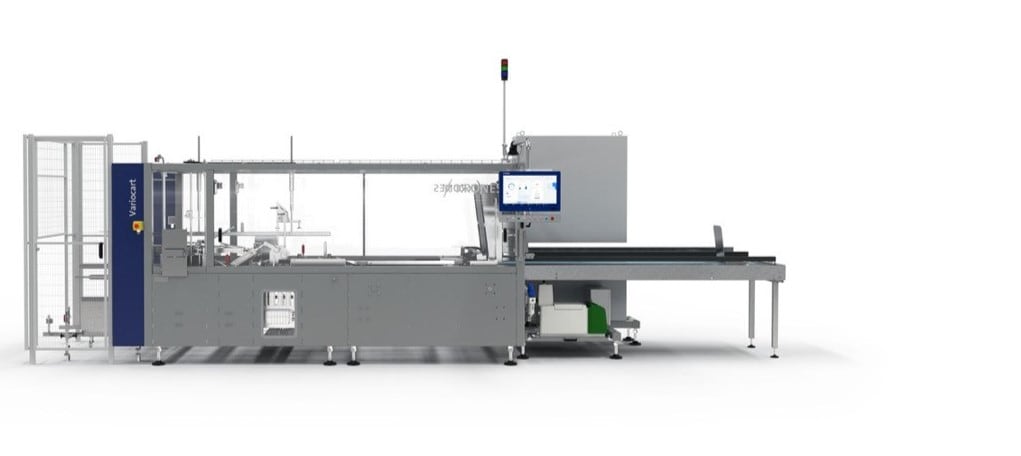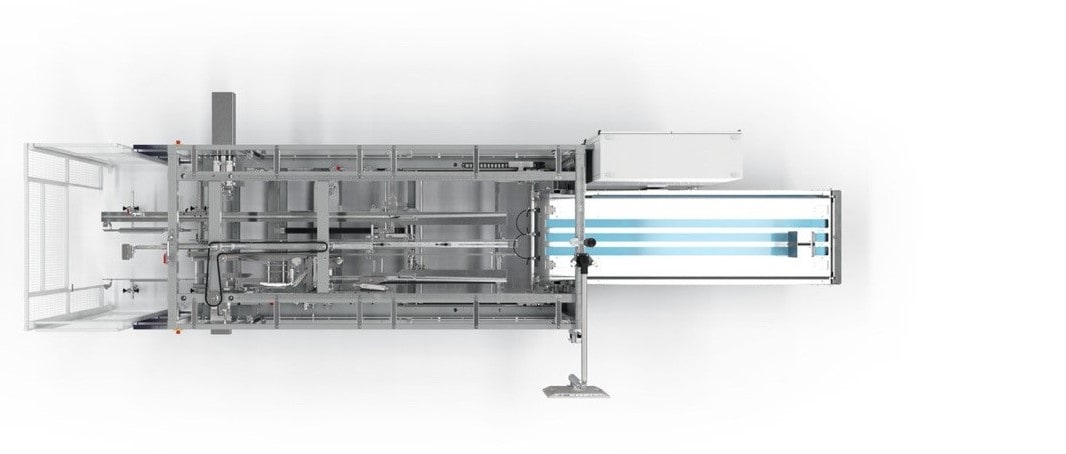 Benefits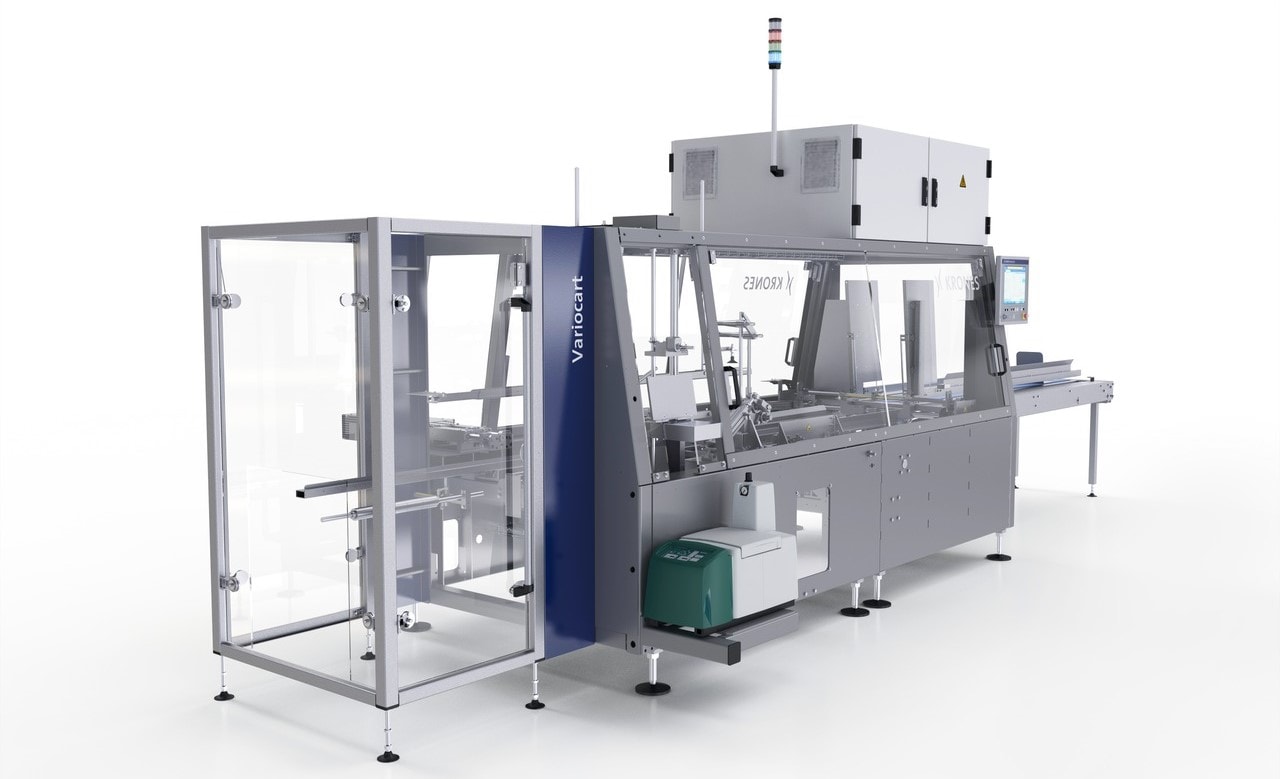 Broad processing spectrum
The Variocart C 40 can process the widest range of carton qualities and is also suitable for carton blanks with glued dividers, for cartons with oversized cross lids, or half cartons and display cartons.
Easy change-over
With its clamping levers and crank adjustment system, the erector can be adjusted to suit other blank sizes in just a few minutes. All of the settings are 100% reproducible - for maximum repetition accuracy.
Ergonomic magazine
Thanks to its ergonomic height and large storage capacity, the blanks magazine can be refilled simply and comfortably.
High functional reliability
Well designed machine elements, such as a coated conveyor chain, back-up pressure monitoring system and controlled feed all ensure that the blanks are processed smoothly.
Good accessibility
Large-surface sliding doors provide easy access to the Variocart C 40. The open design of the entire machine also makes all operations and maintenance work easier to perform.
Minimised maintenance effort
The use of toothed belts and lifetime-lubricated bearings provides a considerable reduction in the maintenance work to be performed.
Easy integration in packing lines
The carton erector can be easily integrated in existing lines.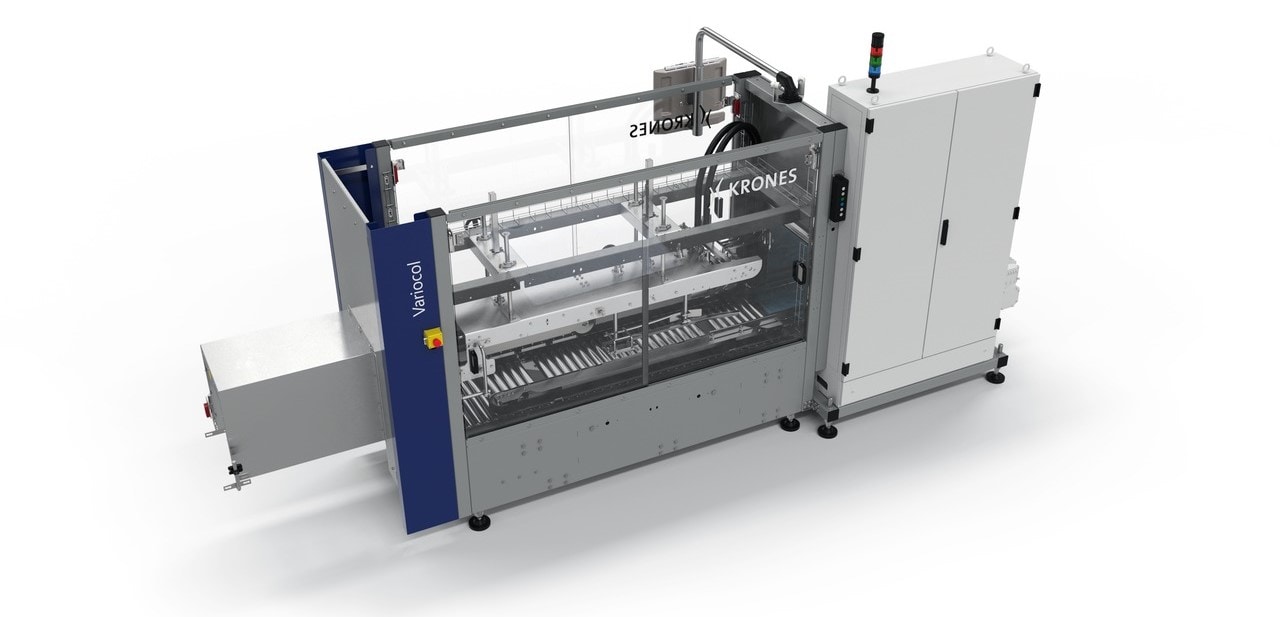 Good accessibility
The clearly arranged machine is easily accessible from all sides through sliding doors.
Gentle carton handling
The combination of roller conveyor and lateral belt guidance provides a particularly gentle carton conveyance.
Compensation of height tolerances
The spring-mounted suspension for the pressing-on belt ensures that all cartons, even those with different heights, are reliably sealed.
Short change-over times
The machine can be changed over to another carton type with mechanical cranks. When doing so, the counter guarantees a 100% repetition accuracy.