The automatic stretch film packer
The packer for minimum usage of material and energy
Simple, cost-saving, future-proof: The Dynastretch is the packer of the future. In a continuous through passage mode, it produces a perfect pack wrapped in stretch film – and that without even shrinking the film. A mere two wrappings suffice to pack the containers securely enough to ensure safe transport. By virtue of this simple concept and the rugged design, the packer saves, above all, materials and energy.

At a glance
Extremely stable container wrapping with a stretch film of only 10 μm thickness
Film stretching – a shrinking process is not required
Processing of pack sizes in double-row formation of any required length (maximum width: 300 mm, maximum height: 400 mm)
As compared to shrink-wrapped packs, this process boasts an annual savings potential of up to 244,000 €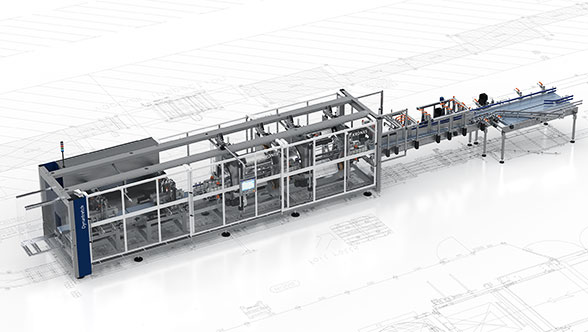 Download broschure Krones stretch film packer Dynastretch
0,88 MB, .pdf
The components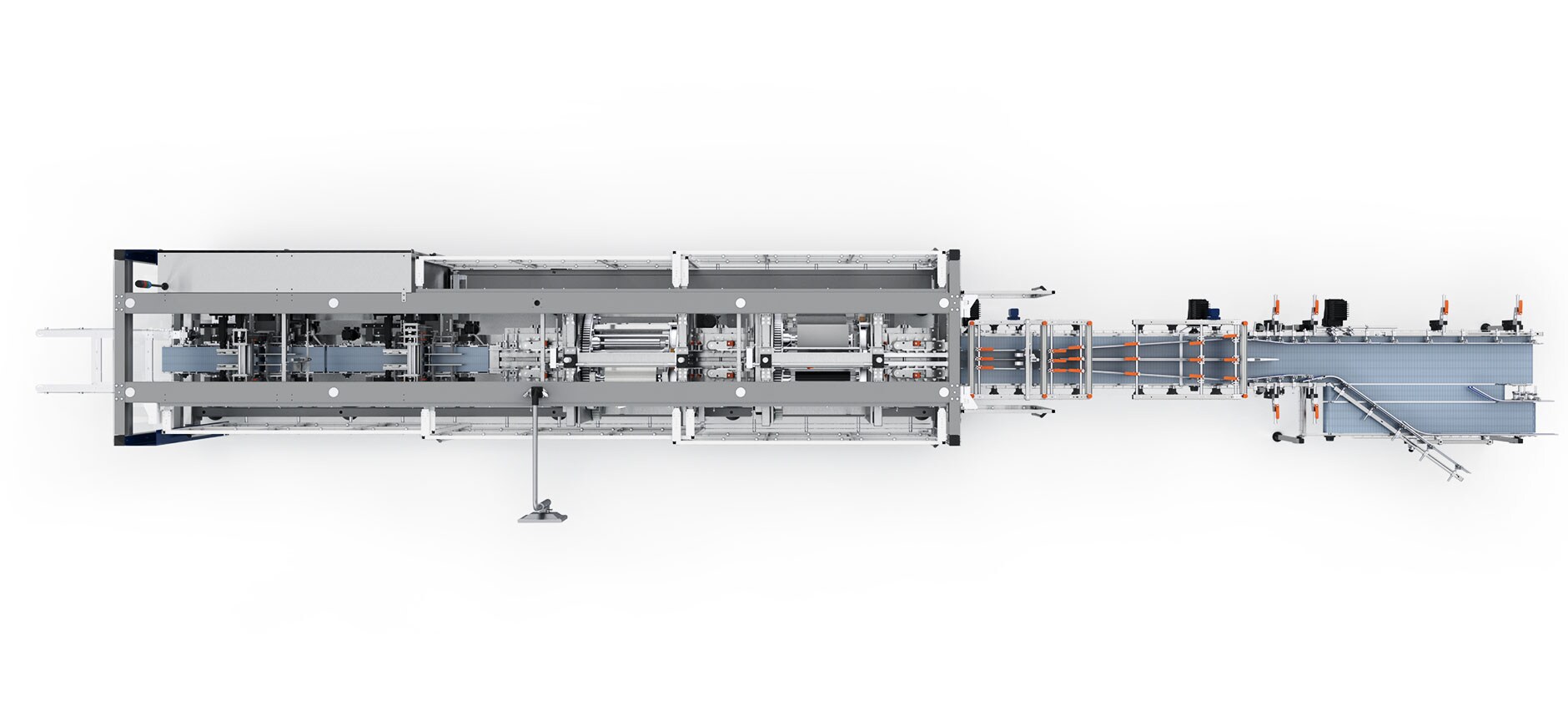 Benefits to you
Modular design
Thanks to its modular design, the system can be upgraded if the capacity requirements increase. The state-of-the-art control and drive technology ensures optimum process reliability.
Flexible processing
Two-row pack formations with a length of 2, 4 or more containers: the different packs can be produced in continuous change.
Stable packaging
Two film webs applied in a criss-cross pattern ensure even distribution of the tension within the packs which makes the packs and pallets extremely stable.
Cost savings due to minimum usage of materials
The twin-wrapping process and the extremely thin film allow savings of up to 30 – 40 per cent of materials. A reduced consumption of material implies also reduced costs for the disposal of the packaging material.
Easy on resources and gentle on the environment
The use of a stretch-wrapping system means that no shrinking tunnel is required. This not only saves energy but reduces the film consumption and thereby CO₂ emissions.