Dear shareholders and friends of Krones,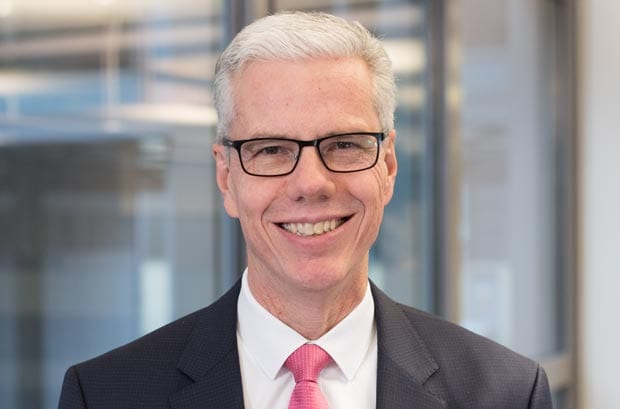 Krones again invested heavily in 2018 to secure the ­company's successful future. Our markets continue to offer good growth opportunities. At the same time, we also have to manage challenges on the costs side. Both require measures that will temporarily affect our profitability. The focus at Krones, however, is on sustained profitable performance.
Krones holds growth course in 2018
The overall economic outlook worsened increasingly during 2018. This was mainly due to the trade conflict between China, the USA and Europe. The threat of a no-deal Brexit also clouded the business climate. Demand in our markets – the international beverage and packaging industry – was nonetheless satisfactory. Krones was able to take advantage of this. Revenue went up by 4.4% year-on-year, from €3.69 billion to €3.85 billion. We thus attained the revised forecast of 4% revenue growth announced in autumn 2018.
Expenses for reorganisation and acquisitions
We are satisfied with our revenue performance in 2018. The same ­cannot be said for profitability. Earnings before taxes (EBT) went down from €259 million to €204 million. The EBT margin dropped from 7.0% to 5.3%. Aside from rising material and labour costs, the fall in earnings was also due to expenses for reorganisation and acquisitions in the amount of some €42 million. Had these expenses not been incurred in 2018, the EBT margin would have been 6.4%.
Strengthening profitability by expansion of our global footprint
For sustained profitable growth, we will continue to expand our global footprint. In 2018, for example, we added new capacity at our plants in the USA and China. Also, we invested heavily in establishing the new plant in Hungary, which is to go into production in the second half of 2019. We additionally made several acquisitions last year. In process technology, we strengthened our capabilities with W.M. Sprinkman in the USA and Shanghai Xiatong Equipment in China. Establishing a supply chain in China and Hungary will enable us to reduce personnel and material costs in the medium term.
Strong investment secures Krones' future growth and innovation
As well as expanding our global footprint, we are also strengthening our ­position in Germany. We have supplemented our PET capabilities in the core segment with a domestic acquisition, MHT Holding AG. Krones also intends to invest some €190 million at its German locations in the next few years. At our headquarters in Neutraubling, we plan for example to build the factory of the future. We are also establishing an innovation network to develop innovative products and solutions for the beverage industry in collaboration with universities, research institutes and start-ups. Overall, we will continue to invest heavily in product development and improvement in order to further add to our innovative capacity – because innovation secures Krones' future.
Service secures customer satisfaction and stable sales
We aim to achieve sustained improvements in profitability and customer satisfaction by expanding our service activities. Proximity to customers is a key to success in our lifecycle service (LCS) business. We therefore plan to further reinforce our global service network. The trend towards the digital beverage plant also holds huge opportunities specifically for LCS. We are consequently upgrading existing machines and equipment for digital communication. With digital data from the production process, we are developing new, attractive products and services for the after-sales business. The LCS business also benefits from our customers' steadily growing installed base. Recent significant increases in market share for aseptic systems, which require more service, also support the service side in the medium term.
Ambitious targets for 2019
Despite the general economic challenges and the ongoing high level of ­investment, Krones has set ambitious growth and earnings targets for 2019. We expect revenue to increase by 3%. The EBT margin is expected to improve to around 6%. For our third performance target, working capital to revenue, we expect to attain 26% in 2019.
Workforce pivotal to Krones' success
The Executive Board is confident that, working as a team at Krones, we will meet the challenges and seize the opportunities that lie ahead. To achieve this, we must make even better use of the knowledge and connections possessed by our workforce worldwide. We know that Krones' past and future success ­depends solely on our employees. That is why, on behalf of the entire Executive Board, I would like to extend my sincere thanks to the entire Krones team for contributing their commitment and skill, and I look forward to their ongoing dedicated support.
Christoph Klenk
CEO