#interpack
Competences for HPC in the Krones group
The market for Home and Personal Care (HPC) products has needs and demands that defer from the classic beverage market, where Krones is originally a strong player. In the video, Josef Deglmann explains the importance of this customer segment to Krones and its subsidiaries – and he gives an insight into the compentences throughout the Krones group. He is talking from interpack 2023 in Düsseldorf, where Krones and Kosme present a new concept machine for handling a wide variety of containers and caps on a small footprint – a perfect match for the HPC sector.
Brand new concept for handling various HPC containers
Our subsidiary Kosme is bringing a true innovation to our booth at the interpack 2023; a concept machine focussing on the Home and Personal Care market and its needs: processing a high variety of containers and caps with a minimum of downtime and footprint.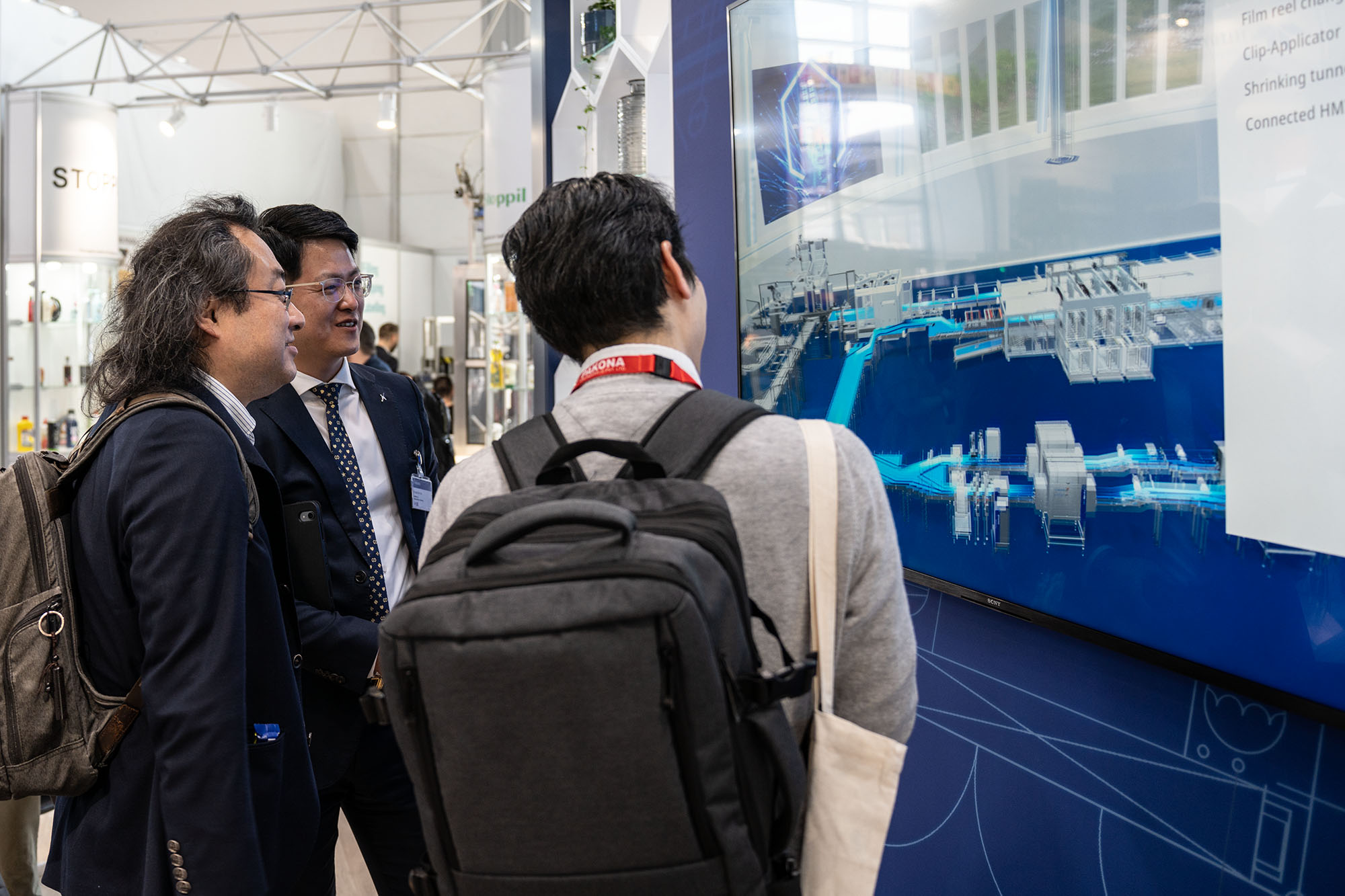 Take a virtual walk with our experts at interpack
When you visit our booth at interpack 2023, you'll have plenty of things to see and discover. Next to a concept machine and some secondary packaging to touch and feel, you'll also be able to grab an Xbox controller and just go on a stroll through one of four production lines - or through a recycling plant, if that is what you prefer. We have brought our virtual showroom to the show. It allows you to experience entire line layouts and to have a closer look at specific details - as you will find detailed animations on each of the machines. You're welcome to take a virtual walk yourself, or to ask one of our experts at the booth to walk you through the digital experience. We're looking forward to welcoming you to our booth in hall 13!