Your Creation Deserves the Best with Krones
The Krones Group offers some of the most complete, high-quality technology in the beer industry. Tap into brewing solutions that allow the flexibility and affordability to brew a wide range of innovative beer styles, packaged to preserve the integrity of your craft creation.
At this year's Craft Brewers Conference, Krones and Sprinkman will once again showcase their wide array of capabilities for all size brewers – from brewhouse options, to can filling, to labelers, dry hopping components and more, you are in good hands with Krones.
Add us to your Show Planner at Booth # 2606 and find out how we can help turn your craft creation into the finest consumer experience.
Standard and modular brewhouses from 10bbl on up – Sprinkman and Steinecker
Manual to fully automated brewhouses with batching technology
Complete bottling/canning line production technology
Increased bottom line through higher yields of quality beer
Locally manufactured yeast handling equipment and cellar tanks
Sustainable secondary packaging: LitePac solutions for reduced use of materials
Process technology for limitless product diversity
It is not only the number of beer styles that is constantly rising: adult alternative beverages are continuing to expand the bandwidth of creative drinks. Our portfolio includes process technology solutions that get the very best out of every beverage. For that reason, the House of Krones is offering solutions for those brewers who do not want to make compromises on quality despite the smaller production volumes.
Krones LitePac – Saving plastics: more important than ever before
When it comes to reducing the use of materials, we mostly think of the beverages containers first. But if we take a closer look, we can see that there is also plenty of savings potential with secondary packagings. LitePac Top stands for a new packaging solution comprising a bottle carrier and possibly other pack protection, such as a strap.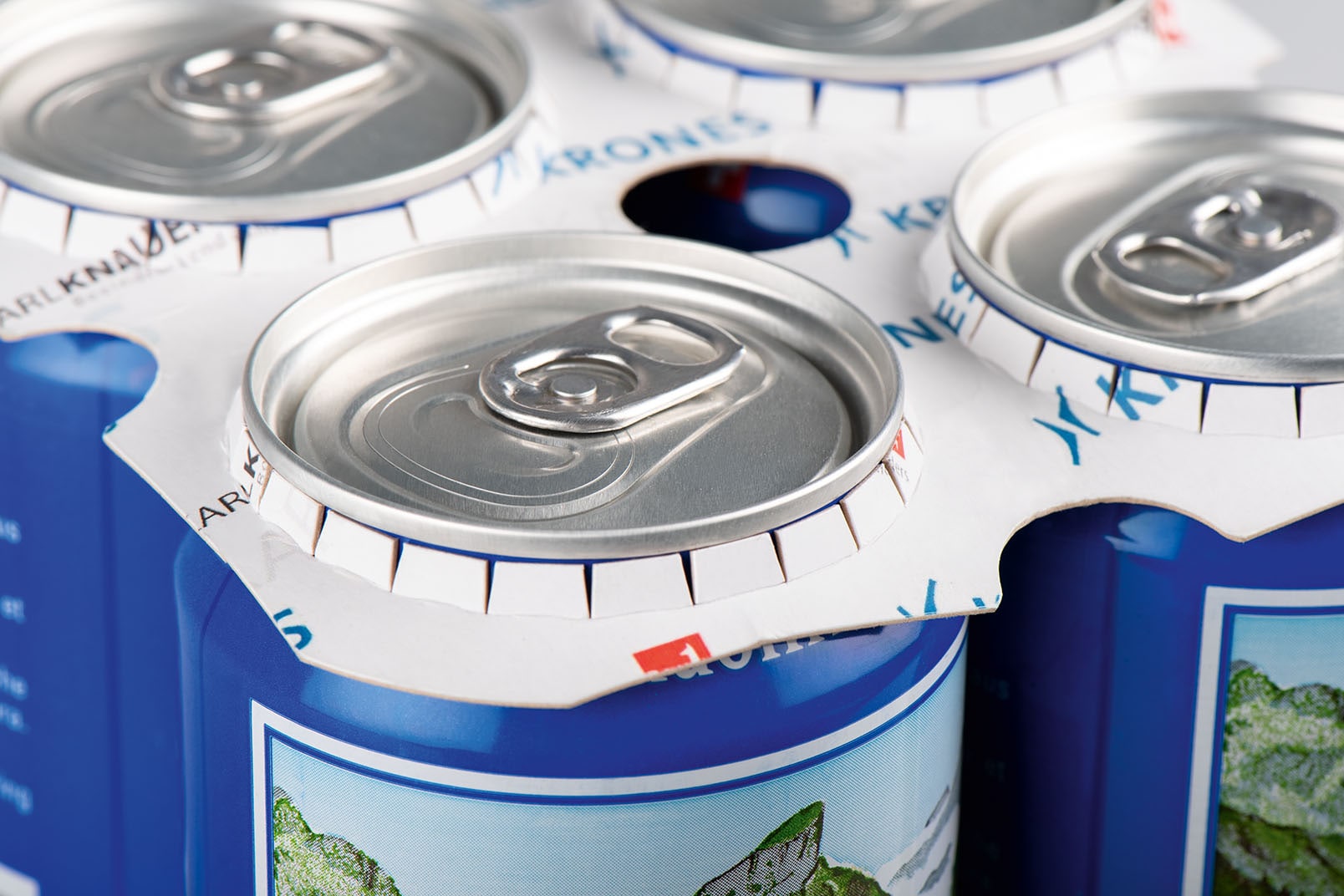 At a glance:
The sustainable LitePac Top secondary packaging
Suitable for non-returnable PET bottles and cans.
Offers a sustainable alternative to film packs.
Combines minimal use of materials with great user friendliness.
Depending on their area of use, they can be manufactured from recycled materials – and, after use, can be recycled themselves.
Quality down to the smallest detail: Valves, pumps and tank safety systems