Upgrade for beer filling
Please activate JavaScript to play this video.
Those who know Krones will also know: we offer just the right filling system for each type of beverage – and are also continually working on making use of new technological features and improvements in user friendliness, space saving and, of course, hygiene to improve our products. The Modulfill HES, our expert when it comes to beer filling, is currently undergoing such an upgrade.
At a glance
Development project for a new beer filling system
Application: Beer, but also carbonated soft drinks and wine
Numerous revisions and new technological features
Output: Up to 78,000 containers per hour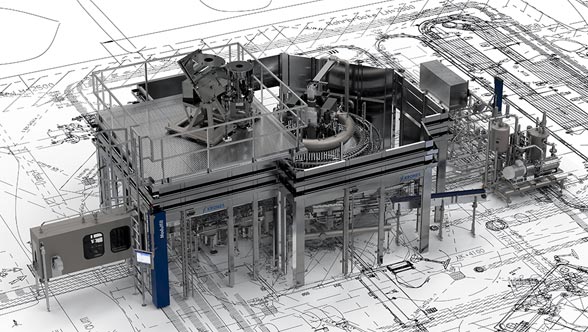 Download brochure Development project for a new beer filler
2.48 MB, .pdf
The new features at a glance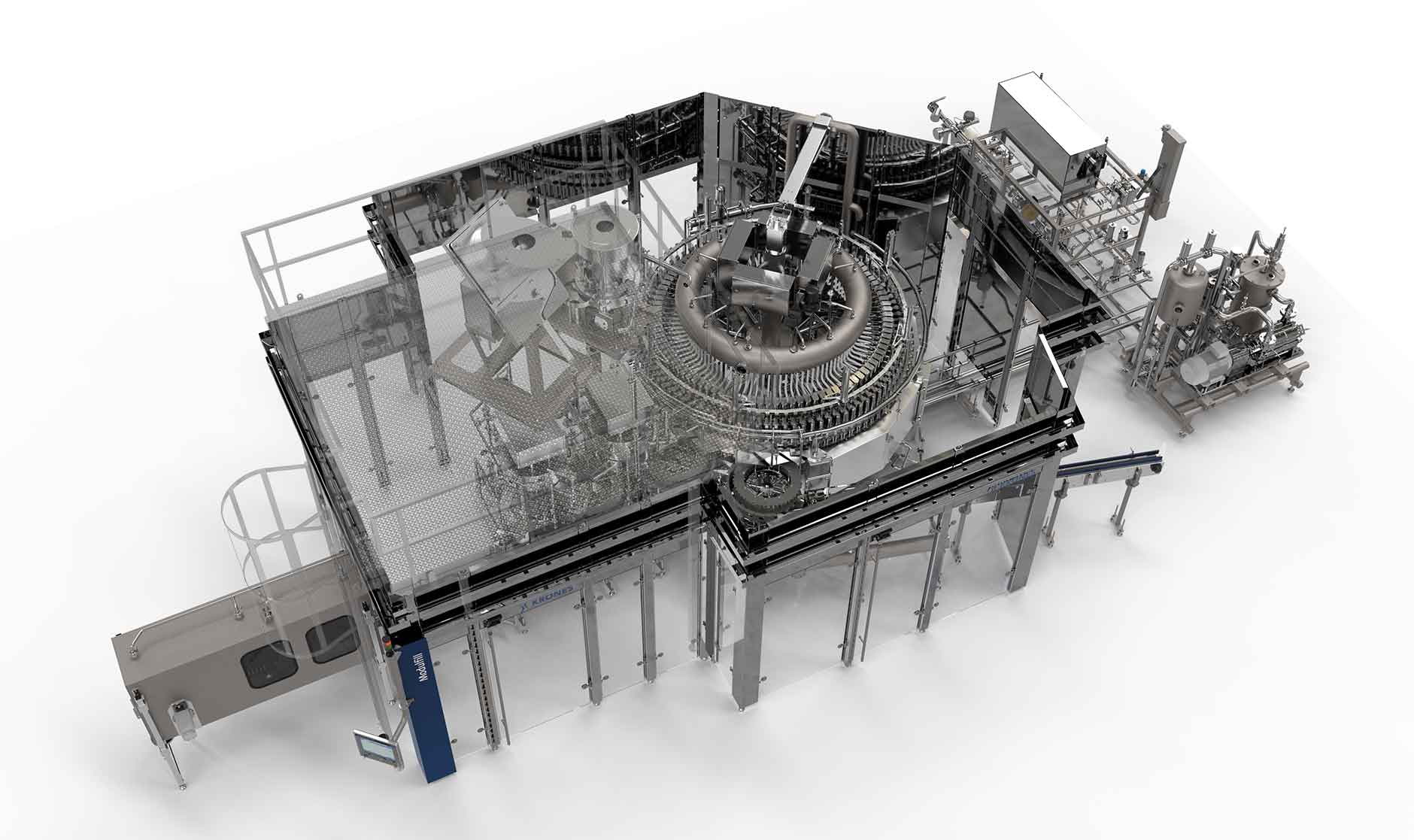 The benefits
A myriad of hygiene benefits
The Krones development team has tinkered around with scores of regulating screws in order to improve the Modulfill even further when it comes to hygiene. For example, it has discovered new solutions for dripping and oil-lubricated positions, has optimised existing connections and plates and brought order to its cable guidance systems – and thus ensured that the Modulfill can sparkle when it comes to hygiene.
Reduced change-over times
Time is money – and change-over times in particular may be planned line downtimes, but they are very easy to avoid. Thus, the probes on the Modulfill are now automatically adjustable. In addition, a study is currently underway regarding the use of a robot to insert the CIP cups during cleaning.
Saved energy and raw materials
The PFR valve operates electronically. This saves 30 percent of compressed air when compared to electropneumatic filling. The Modulfill also cuts costs when it comes to consumables. The new lift cylinder means that oil is no longer needed for lubrication. The lubrication-free rollers of the centring bell rod allow for the omission of water lubrication.
Enhanced product quality
The new PFR valve enables optimum adjustment of the filling speed to suit the particular product properties. Products which tend to foam excessively can also be processed. The filling precision can be further improved when combined with the very precise probe adjustment system.