Detection of foreign particles in bottles
Maximised product safety with high-precision bottle inspection
Glass fragments in the product? A scenario as disastrous as unnecessary. Since there is a simple method you can use to protect yourself and your customers against this risk. Its name: Linatronic 774-FBI. The inspector checks bottles after filling and sealing. Using highly sensitive cameras and clever detection software, it detects even the smallest foreign bodies, particles, and contaminations. This way, you provide your customers and your product with the maximum safety. And you can be sure that only faultless products reach the point of sale.
Download brochure Krones Linatronic 774-FBI
0.99 MB, .pdf
Your benefits
Safety for your product
Linatronic 774-FBI detects even the smallest foreign bodies and removes the affected containers from the flow of products. This way, you can avoid claims by customers and protect your products' brand value in a sustainable manner.
Flexibility for the future
The inspector is characterised by its modular design. This way, you can select the inspection systems you want to use directly with our product specialists. And should your inspection requirements change at a later date, additional modules can be retrofitted easily.
No operator errors
Parameters, cameras, and belts are automatically adjusted and changed. Thus, the machine is perfectly protected against operator errors.
Low wear costs
The LED lights in all camera modules and the durable transport belts assure particularly low wear costs.
Hygienic design
In order to provide for the ideal hygienic conditions, Linatronic was designed completely using hygienic design: It makes due without a table plate and dirt deposits do not stand a chance on its slanted exterior surfaces. Belt lubricants, fragments and other types of contamination are removed immediately.
Extraordinary inspection results
The highly sensitive inspection modules have a success rate of 99.9% when it comes to detecting faults and contamination. Simultaneously, they keep the number of faulty rejections down to an absolute minimum. Intelligent DART inspection software provides this functionality. The side wall inspection system, for example, is not even confused by water droplets on the bottle.
Extremely short change-over times
When changing over to other container types, no handling parts need to be exchanged. Furthermore, the parameters are changed over and the heights of the camera and of the conveyor belts are adjusted automatically. This way, the entire change-over can be completed in a record time of just two to five minutes.
Rugged and hygienic conveyor belts
Durability and microbiological safety are the two most important features of the conveyor belts: Their enclosed surface protects them against traces of wear and prevents them from absorbing lubricants and liquids.
Uniform operating concept
All Krones machines are equipped with a uniform operating concept in order to provide maximum user friendliness.
This product is enviro classified
Top technology for ecologically efficient production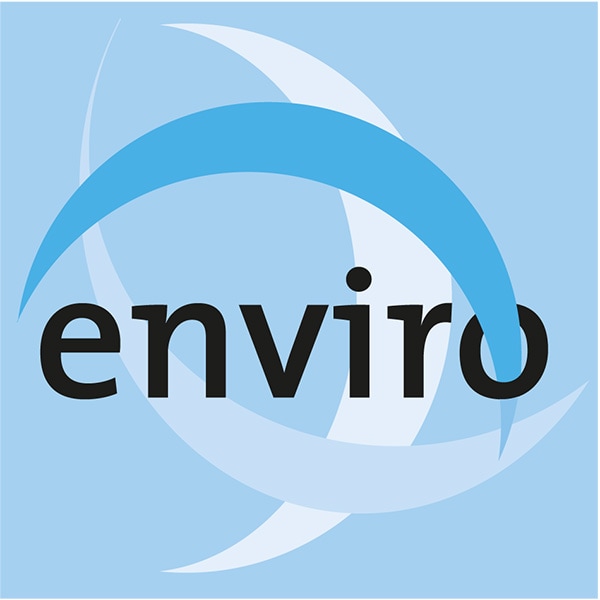 The Krones sustainability programme enviro: top technology for ecologically efficient production.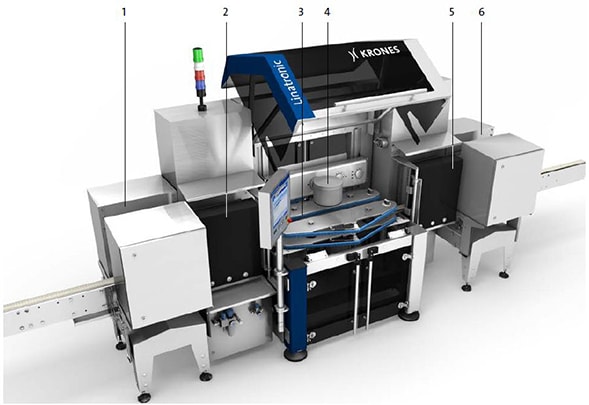 Example of a fully equipped Linatronic 774-FBI
Inspection units:
Lateral base inspection, module 1 (inlet)
Suspended bodies detection, module 1 (inlet)
Base dark field inspection
Base light field inspection
Suspended bodies detection, module 2 (discharge)
Lateral base inspection, module 2 (discharge)
---
Selected references