Filling made easy: faster, safer and without foaming
Faster filling – without foaming
Please activate JavaScript to play this video.
Time is money – that is the motto for the new Modulfill VFS-M with PFR valves. Not only the duration of the filling process, but also the air consumption and space requirement have been reduced – which is also easy on your budget. And thanks to its new, infinitely adjustable PFR valve, the filler scores brownie points with regard to product quality. The flow speed can be exactly adjusted to suit the various products: Foaming due to excessively fast filling or wasted time due to excessively slow filling are a thing of the past.
At a glance
Fast filling of CSD, juice and water
Infinitely adjustable PFR filling valves for optimum flow speeds
Reduced number of components due to the optimised interface with the mixer
The carbonation tank of the integrated mixer is also the feed tank to the filler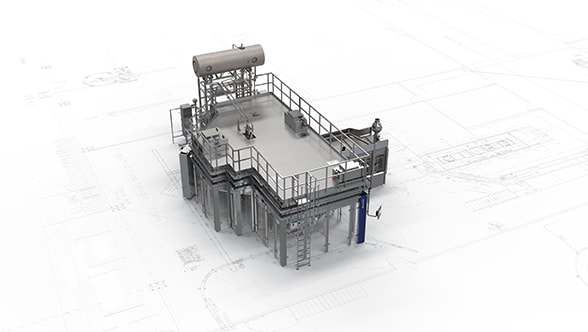 Download brochure Krones Modulfill VFS-M filling system with synchronised mixer with PFR valves
0.72 MB, .pdf
The design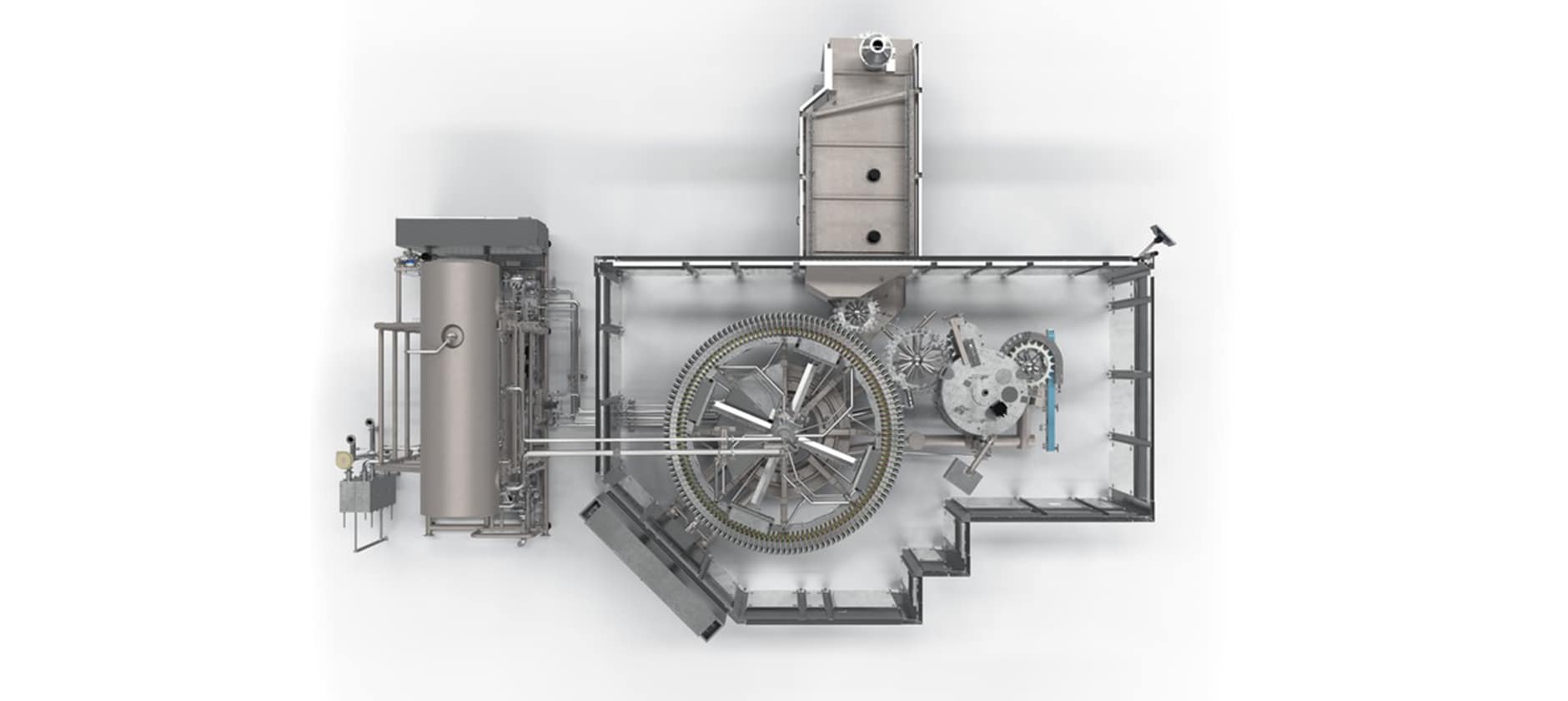 Benefits to you
Enhanced product quality
The new PFR valve enables optimum adjustment of the filling speed to suit the particular product properties. Products which tend to foam excessively can also be processed.
Increased output
The filler operates without lifting cam, which increases the filling angle: This, in turn, increases the output for the same line size. Filling carbonated soft drink products with a PFR valve, for instance, will increase the annual output by up to 25 per cent, that is 72 million bottles (based on 0.5 litre bottles and a pitch diameter of 4,320 mm).
Improved cleaning
The CIP cups automatically swing into place using a magnet. This contact-free process without pneumatic components optimises the hygienic conditions and enables the installation of more filling valves on a pitch diameter.
Saved energy and raw materials
The PFR valve operates electronically. This saves 30 per cent compressed air as compared to electropneumatic filling.