Packaging line for maximum flexibility
Maximum flexibility for secondary and tertiary packagings
Please activate JavaScript to play this video.
The Krones Varioline is the combination artist among the packaging lines. This flexible system processes more than 20 packaging combinations in one machine and therefore it meets the demands of the beverage and food producers with regards to a versatile and individual production. Since 2012, there are now more than 65 Varioline machines successfully in use worldwide.
At a glance:
Top priorities: Definition of the packaging requirements
Modular machine configuration based on the desired packaging formats
Modular concept with three variants:
- Module for processing multipacks
- Module for processing carton sleeves and trays
- Universally usable module for different functions
Combined processing of non-returnable and returnable packs
Output of up to 52,000 containers per hour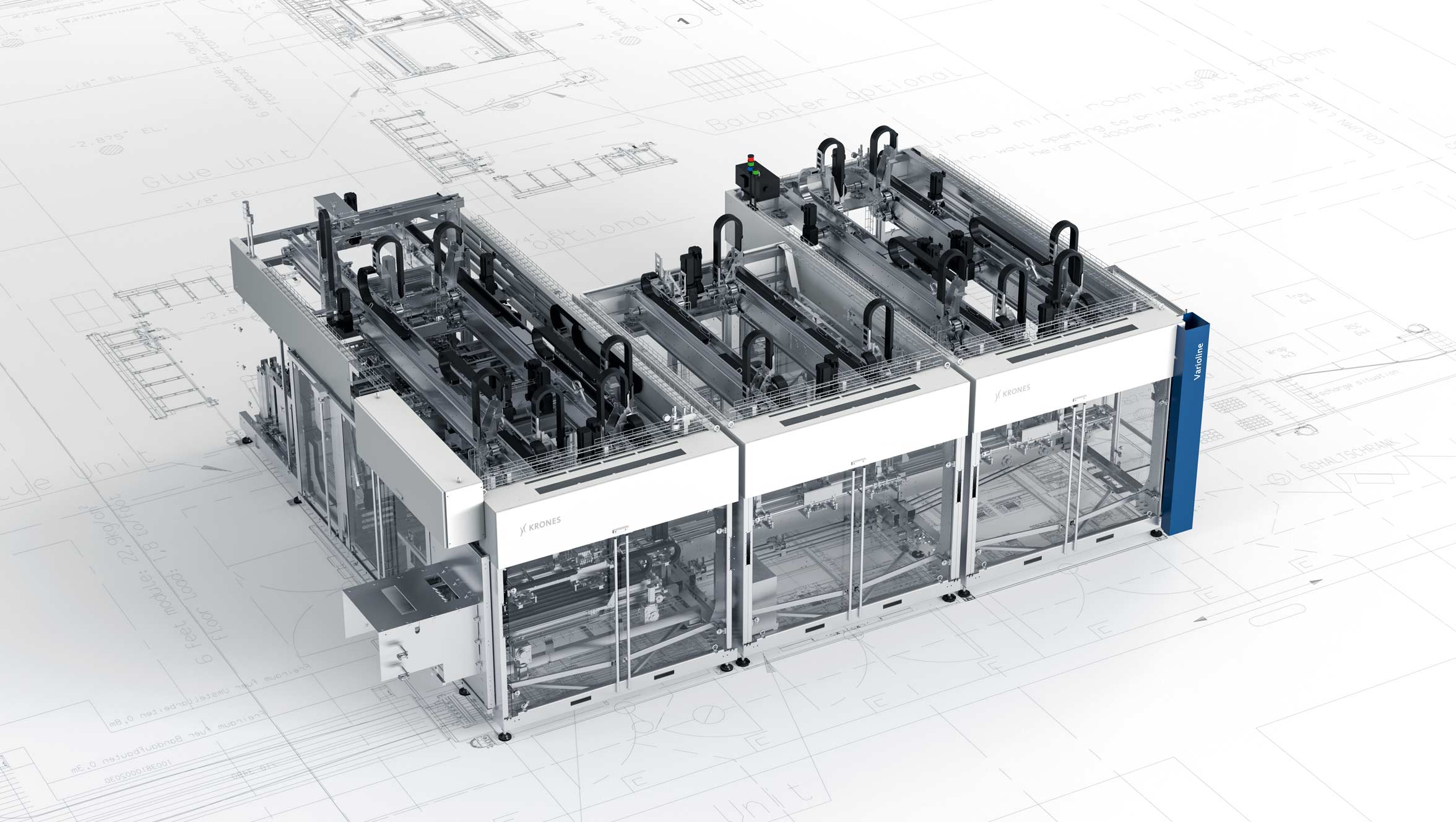 Download brochure Krones Varioline
2,33 MB, .pdf
Benefits to you
Combination of secondary and tertiary packagings
The Varioline combines up to six machines and it combines different returnable and non-returnable packaging variants.
Modular design
We will already define the possible packaging combinations with you beforehand. This way, you will get exactly that machine from our modular Varioline component system that is tailored to your needs.
Continuous container infeed
The stress on the product is significantly reduced due to the synchronous movement of the gripper system and the container flow. Thanks to its continuous movement, the infeed system enables processing of soft and glass containers without any pressure and gaps.
Everything from a single source
Krones develops and manufactures all components integrated in the packaging line. This way, all modules and components operate without any interfaces. The machine is also ideally customised for use in the dry end.
More than 65 references
The Varioline is available on the marked since 2012 with great success: More than 65* customers use the Varioline for packaging.
* As of: 6/2019
---
Selected references