The owners of TINE, Norway's biggest producer of dairy products, know each of their cows by name. And it's no wonder: TINE is a cooperative, owned primarily by the farmers who supply the company with raw milk. For the construction of its new dairy in Bergen, TINE has opted to rely on the power of family – purchasing its process technology from the Krones family of companies.
Please activate JavaScript to play this video.
The new dairy plant in Bergen supplies the entire region with fresh milk, cream, and fruit juices. Although the plant's daily production capacity of 300,000 liters is relatively small, this facility is the most modern of the company's 32 plants. "Our old dairy plant was built in the 1950s and was no longer efficient. Its location within city limits and the existing equipment didn't allow much room for flexibility. We'd long been considering the possibility of building a completely new plant to give us more flexibility in terms of infrastructure and to bring the technology up to the latest state of the art," says Mårten Haukjem. In early 2017, TINE took the plunge and started looking for a partner to make the new dairy a reality.
Milkron, the Krones Group's dairy expert, was among the companies that submitted a bid. Based near Hanover, Germany, Milkron was only a year old at the time, but its people had decades of experience in the dairy industry to draw from. "This expertise was a deciding factor for us. Milkron knew our industry and had exactly the right connections to build our new dairy," concludes Mårten Haukjem.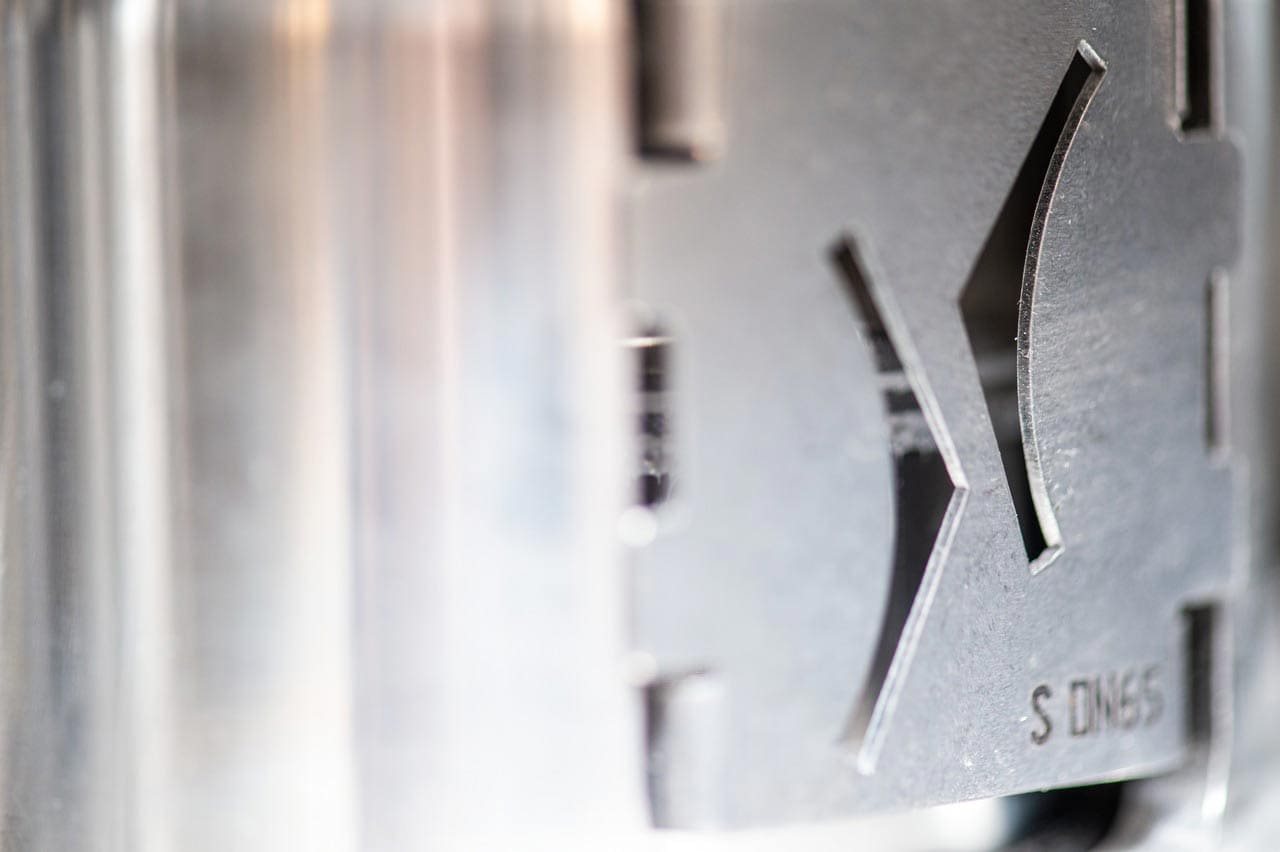 Another major factor in Milkron's favor was the bundled expertise available through the House of Krones. TINE broke the project into three large subprojects – and wanted a suitable partner to serve as general contractor for each one. "To keep the processes as simple and have as few points of contact as possible, we looked for a one-stop shop for each subproject," says Mårten Haukjem.
Because Krones (Milkron) was one of the few vendors capable of actually delivering the entire process technology, they got the contract.
Mårten Haukjem

Almost the entire House of Krones was on board
Milkron took care of all planning and execution for the process technology – from milk receiving to processing and storage of the finished products to their transfer to the filler. "Since neither Milkron nor Krones has an office in Norway, the materials and the entire team had to be 'imported'. Of course, that required an incredible amount of planning, coordination, and logistics. But they managed it extremely well," says a satisfied Mårten Haukjem. The project required a considerable amount of material: Milkron installed more than 15 kilometers of stainless steel pipe to carry milk, finished product, water, and heat transfer media between the 54 tanks.
Milkron also brought other Krones subsidiaries on board for equipping the dairy with the necessary process technology.
HST delivered the homogenizer, which is used to partially homogenize 8,000 liters of fresh milk per hour at a pressure of 200 bar.
Evoguard supplied almost all of the valves – 1,107 in all. What made this delivery special is that the delivery included twelve valve manifolds of various sizes, which Evoguard designed and built precisely to TINE's specifications.
For the process control system, TINE wanted an automation solution that was both state-of-the-art and energy-efficient – and they chose Botec F1 from Syskron. The system monitors and controls the entire production process. In addition, TINE's existing IT environment was fully integrated and interfaces were established to almost all systems.
Parent company Krones collaborated with TINE to design a complete energy concept for the new dairy plant, using a three-stage system comprising heat pumps and cooling units. The heart of the system is a hybrid high-temperature heat pump that can generate very high temperatures with a relatively low level of pressure.
Outstanding sustainability concept
"Sustainability is a top priority for TINE. To us, sustainability means efficient, prudent use of raw materials, energy, and water across all stages of production. Our target of no more than 0.5 raw materials waste is ambitious – but we will achieve it," says Mårten Haukjem. "We also want to operate as energy-efficiently as possible."
Together with Krones, TINE developed a sophisticated energy concept that addresses consumption across the production processes as well as building services. At the concept's core lies a heat pump system with two temperature levels – 67 and 95 degrees Celsius – for hot water. The heat pumps use the process heat from the plant's cooling and compressed air systems. "We have a relatively complex energy network. The heat pumps enable us to use process heat to generate hot water, heat the building, or melt ice and snow," says Mårten Haukjem.
The plant's closed-loop systems for water and dry cooling system mean that no fresh water is needed for heating and cooling operations. Four exterior water tanks – each with a capacity of 130,000 liters – serve as a water storage system. Krones coordinated all of the points of contact and supplied the prefabricated utilities on skids. Milkron took care of pipe installation and hook-ups.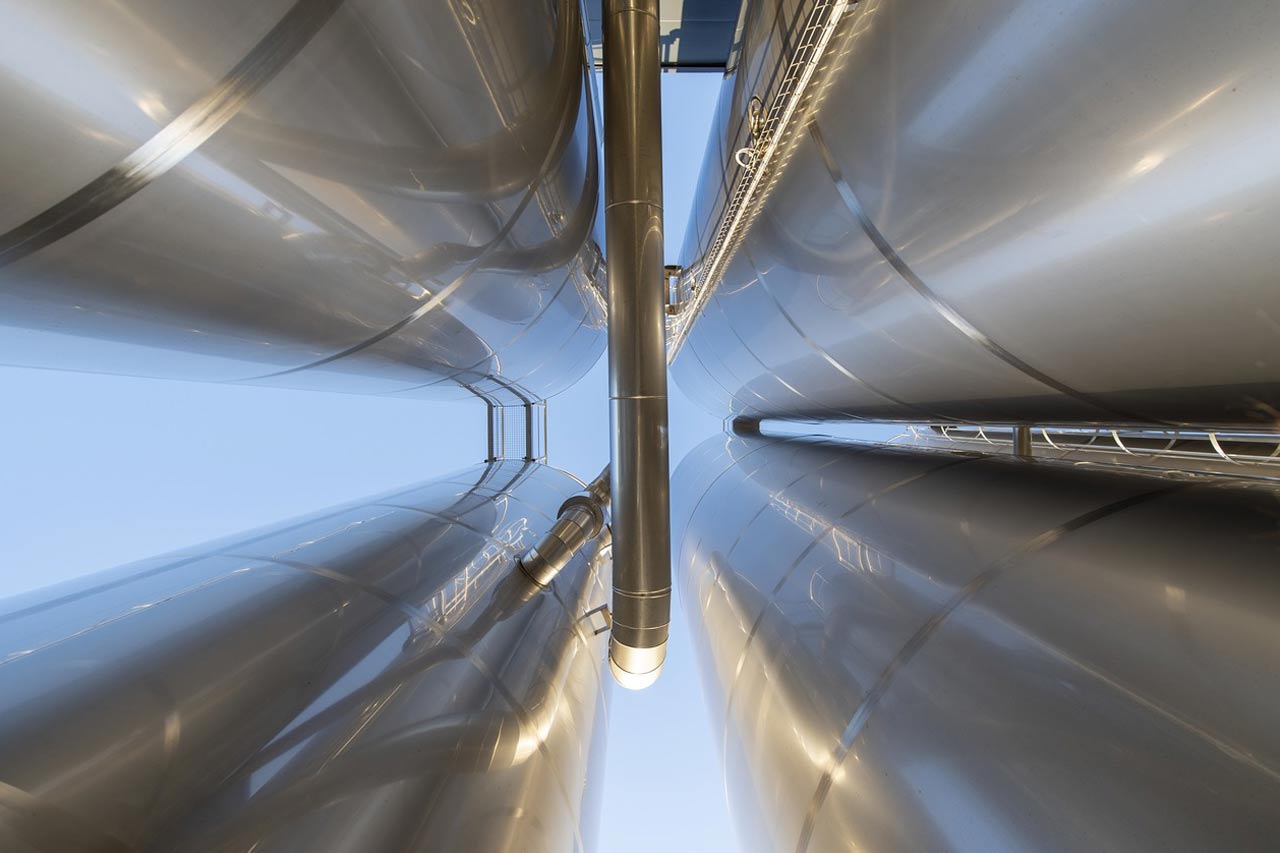 The concept has paid off. With it, TINE has reduced energy consumption by 40 percent overall – earning the company recognition by the European Heat Pump Association. Besides the heat pumps, the dairy also has 6,000 square meters of solar panels installed on its roof to generate and store backup power.
Ahead of schedule
This was the first time TINE had entrusted the Krones Group with the entire range of process technology – and Mårten Haukjem is more than satisfied with the results. "One of the reasons we chose Krones is that they are a large group with a lot of experience. Even the bid they submitted was almost exactly what we had imagined from a technical perspective, and we had many good, valuable conversations during the clarification phase. We always felt good about it and consistently felt that we had made the right choice."
Besides the technical aspects, the timetable also played an important role. And although Milkron served as the general contractor, coordinating all of the subcontractors, and handling the entire execution of the project, there were still plenty of points of contact. "Timing is always a crucial element on a big project like this. Everyone involved in this project worked together extremely well, during the planning stages and during the critical stages of construction. In the end, we were able to go into production a week earlier than planned," says Mårten Haukjem. Milkron took care of some final adjustments and then even relocated a juice system from the old dairy to the new one.
One of the reasons we chose Krones is that they are a large group with a lot of experience.
Mårten Haukjem
---
Selected machines and solutions