15. June 2018
Accolade for website concept: #dpok award for Krones' online communication
Please activate JavaScript to play this video.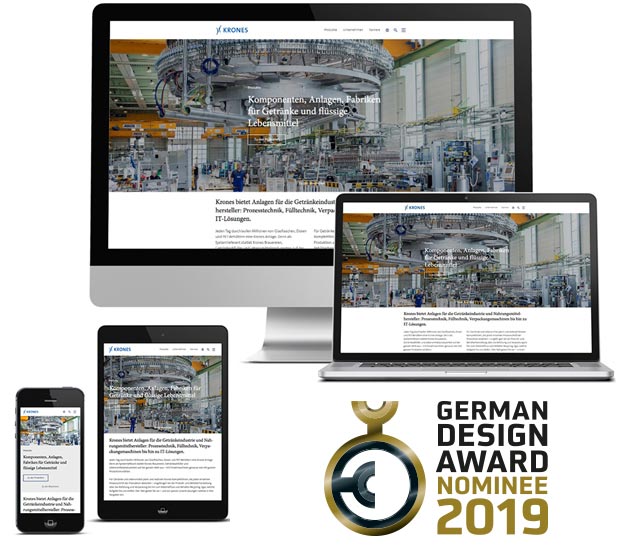 The German Prize for Online Communication – #dpok for short – in bronze in the "Metal and Machines" category is an accolade for Krones' new group-wide website concept.
Our future is digital, and it's changing amazingly fast. In the online world, particularly, there is an ever-widening choice of display and communication options – and thus, too, of course, rising levels of user demand and expectations.
To enable these to be met as promptly as possible, Krones has since 2017 been using a modularised design system for all the group's websites. This was developed jointly with the technical service provider comspace and the design team headed by Prof. Wolfgang Gauss, and was based on extensive analyses, subsuming not only interviews with clients, partners and prospects, but also usability tests by means of eye-tracking. In addition, experience maps were drawn up, the competitive environment rigorously analysed, and the existing contents meticulously evaluated.
One site for all target groups
The aim was for the corporate website krones.com to create a platform that meets the requirements of all website visitors – irrespective of whether they're looking for product details, general information or career options. From these three main categories, the users navigate to the sub-pages they want with separate sub-structures, which only then are depicted there as well with the navigation function.
What's more, external microsites can be integrated at need quite easily into the existing website, e.g. for particular trade fairs. krones.com thus offers a comprehensive range of products and services for all user target groups.
Subsidiaries' sites integrated too
In order to assure a harmonised visual image for all the group's companies, the design concept also, of course, integrates the websites of Krones' subsidiaries. From a modularised template kit, the websites of KIC Krones, Syskron, Maintec, Evoguard, Milkron, HST and Krones Izumi are designed, thus representing a harmonised brand image on the web.
"With the content centring, the user-friendly structure, and the various navigational aids provided, product depiction and interaction with the website users have been optimised. At the same time, the maintenance workload for the editors is reduced, since the templates can be integrated and filled in with just a few mouse-clicks. The new hosting platform, moreover, significantly upgrades the website's performance levels and flexible availability," explains Sabine Kolbe-Weber, Head of Web Solutions at Krones.
Every year, the German Prize for Online Communication is awarded for projects, campaigns and strategies in the field of digital communication. The jury comprises more than 50 representatives from the academic community, corporate communication and online PR. Sabine Kolbe-Weber, Head of Web Solutions, is proud of this award: "The sectoral #dpok honours the best digital communication achievements by companies in 16 different sectors. And we're delighted that we came out top – next to global players like Liebherr and Trumpf – among the Top 3 in the "Metal and Machines" category. This accolade demonstrates that with our new design concept we have online as well mastered the balancing act of presenting Krones as an innovative, up-to-the-future company while at the same time giving our broad brand and product portfolio a harmonised visual image."
User experience and operator-friendliness
For creating its websites, Krones will in future be utilising a specially developed set of templates that covers all the requirements involved for displaying the contents concerned. The development work was centred around user experience and operator-friendliness:
Responsive design: the sites created from this modularised kit are responsive, and thanks to their flexible web design automatically match their format and display mode to any particular terminal concerned.
Faster navigation: a sticky-content navigation feature, a smart-hamburger menu and a dropdown menu enable users to navigate quickly and easily to the sub-pages concerned. What's more, filtering options in particular categories, plus a full-text search function with an auto-suggest capability, facilitate navigation on the website, and promptly deliver the desired results.
Better reachability: in parallel to the relaunch, a new IT structure has also been put in place: a worldwide network with around 22,000 servers increases the range, and enables the website to be outputted through precisely the server that is closest to the request location concerned.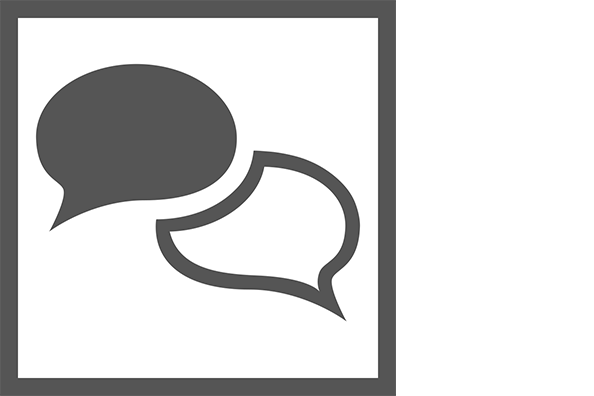 ---