Tripod solution for the palletising technology
The next step in evolution
The Robobox T-GS opens up new opportunities in the Krones dry end: because the grouping system uses a tripod robot with innovative parallel kinematics. Thanks to this conversion, it has advanced several steps at once. Why? It has become more powerful, quicker, more robust and more precise all at once.
At a glance
Grouping of packs in line with a specified layer pattern
Processing range: All commercial non-returnable packs
Top grouping speeds with only one module
Reduced space requirement
Short feed distances between the packer and palletiser
Less maintenance and service work required thanks to smooth and more harmonious movements
T-GS = Tripod Grouping System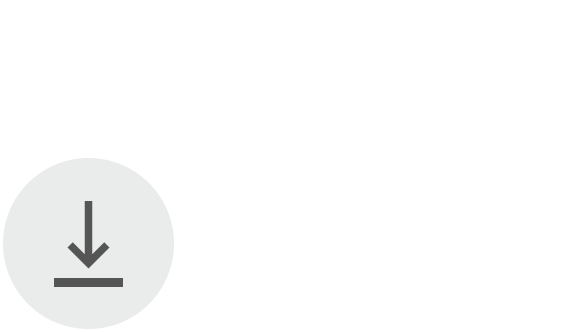 Brochure Krones Robobox T-GS
0.56 MB, .pdf
Technical features
RoboboxT-GS is a modular system which positions the non-returnable packs for the determined layer pattern. Positive-fit precision grippers guide the packs safely and gently to their pre-programmed position.
One or two-lane pack infeed (also possible without gaps)
Gripper head for positioning single or several packs
Robot with parallel kinematics
Gripping technology for all customary packs
Option: Automatic adjustment of the infeed conveyor guides
Example for overall arrangement
Practical modular component system
A double-module RoboboxT-GS may be used to adjust the speed of the grouping system exactly to that of the entire line.

A winning team
Together with the palletising robots of the ModulpalPro series, the RoboboxT-GS forms a flexible and fast-acting team that is capable of achieving top performance in palletising.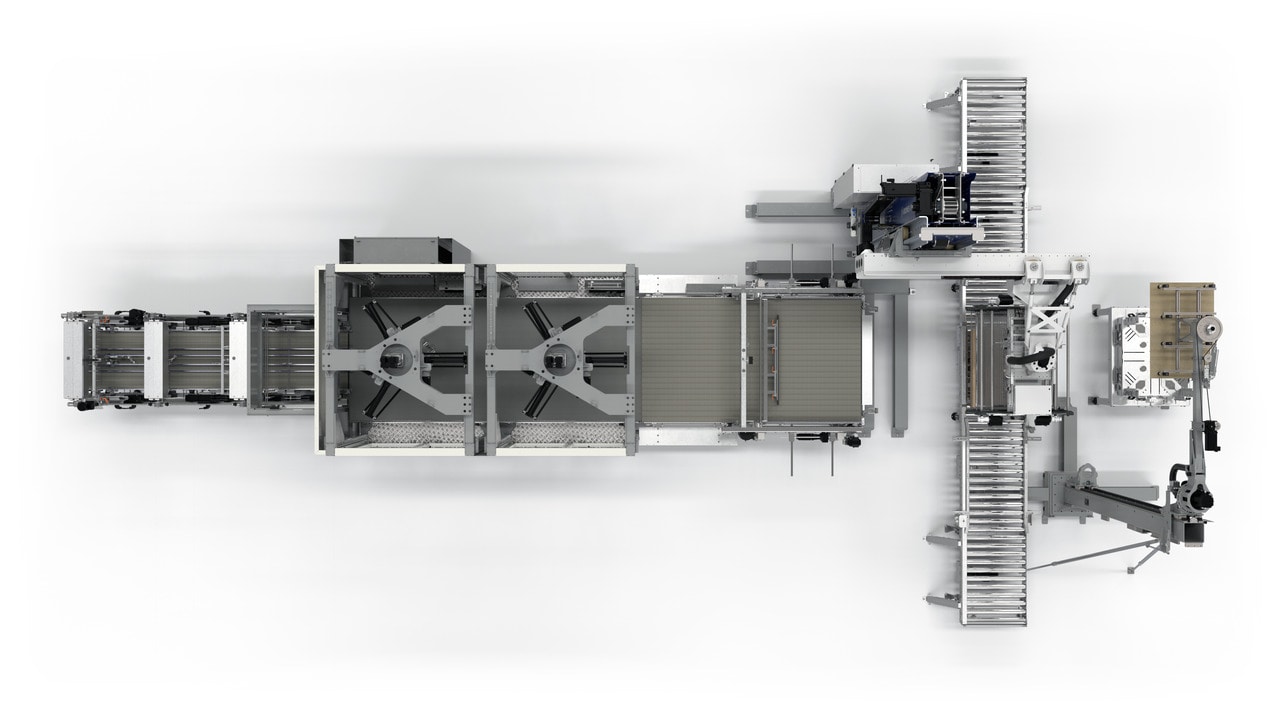 Benefits to you
High performance on small space
Being a high-performance tripod robot, the Robobox T-GS groups up to 500 layers per hour with only one module.
Precise layer pattern
Positive-fit precision grippers guide the packs safely and precisely to their determined positions.
Gentle pack conveyance
Due to the fact that there are no transfer plates between the flush-grid belt tables, the packs are conveyed extremely gently. And another thing: Stop-and-go is a thing of the past thanks to the continuous infeed. The packs enter the grouping station continuously with very low impact.
Simple design
Due to its innovative parallel kinematics, the Robobox T-GS must move up to 70 percent less own mass than an articulated-arm robot or a portal robot.
Intelligent correction mode
The grouping system checks the position of the incoming packs and regulates it upon deviations.
Efficient team
Depending on the respective task, the grouping system can be combined with additional machines from the Krones dry part. An especially effective combination: In a team with the Modulpal Pro 2A palletising robot, the Robobox T-GS achieves great performances on small space.
Quick product change-over
In order to keep change-overs as short as possible, the Robobox requires almost no product-specific components.
Flexibility and efficiency
Depending on the requirement, the infeed is made up of one or two lanes. It is also possible to position several packs simultaneously.
Why the Robobox T-GS is enviro-classified
It is only used with servo drives of efficiency class IE4
Significant reduction in the moved masses thanks to parallel kinematics and carbon components
Energy recovery via the modular B&R ACOPOSmultidrive system
Energy measuring package and leakage detection
Almost no pneumatic drives and locking mechanisms required
Use of enclosed lifetime-lubricated bearings
Employment of enviro-compliant H1 lubrication grease and oil