A machine series for all sleeve types
The proper outfit for every situation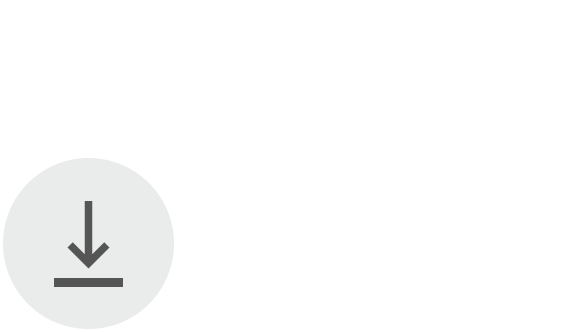 Brochure Krones Sleevematic
1.23 MB, .pdf
In direct comparison: all sleeve variants
Stretch Sleeves

Standard stretch sleeve
Modified stretch sleeve
TripleS stretch sleeve
Shrink sleeve
10 %
20 %
55 %
Maximum
stretching rate​
‒
< 5 %
< 16 %
< 35 %
Possible variance
of bottle
diameters​
< 75 %
LDPE
LDPE
LDPE
Material
PET
OPS
PVC
Polyolefin
Yes
Yes
Yes
Recyclability
No
No
No
Yes
Saving tip
The higher the stretching rate, the lower is the material consumption
Super elastic TripleS sleeves save up to 30 percent costs*
* As compared to shrink sleeves
Models and benefits
Wide output range for shrink sleeves

Field of applications
Shrink sleeves – also special formats
Technical features
Wide output range thanks to modular design
Linear machine
Electronic gap detection at the machine infeed
Infeed worm with servo drive
Sleeve feed via a stand-alone sleeve buffer system
Sleeve supply unit for reel change-over without machine stop
Height-adjustable cutting unit with sleeve conveyor
Integral control cabinet, ready for connection
Output
Sleevematic M1: Up to 27,000 containers per hour
Sleevematic MD2: Up to 54,000 containers per hour

Benefits to you
Short change-over times
The Sleevematic M can be changed to other formats within minimum time.
High-precision sleeve application
The servo-controlled cutting unit guarantees exact cutting lengths. The belt station can exactly be adjusted in millimetres and thereby ensures infinitely variable adjustment of the sleeve height on the container.
Hygienic design
The machine base frame is completely made of stainless steel. The container handling parts are of open design and therefore easily cleaned.
M = Modular
The turbo machine for shrink sleeves
Field of applications
High-speed processing of shrink sleeves
Technical feature – main machine
At the push of a button, the contact pressure of the feed rollers is adjusted via pneumatic cylinders.
Sleeves are conveyed without slippage via servo-motor-driven rollers.
The new sleeve perforator exactly separates the cut off sleeves.
No replacement of knives required for type change-overs.
An integrated climbing aid for operators enables the ergonomic replacement of handling parts.
The infeed worms are stored directly in the machine and therefore ready for use at any time.
Technical features – sleeve buffer system
Stand-alone and can therefore be individually positioned
Capacity for two sleeve reels with a total of approx. 4,000 m of film

Benefits to you
Thanks to rotary cutters which perforate the film sleeve continuously in stead of in cycles, the Sleevematic TS can process 50,000 containers per hour. The highly precise perforation blades ensure a straight cut even at high speed.

A set of perforation blades can perform 70 million cuts before it wears out. Conventional cutting units can only master a tenth of this.

No replacement of knives required for type change-overs.

Owing to the fact, that the rotating perforation cutters are operating regardless of the format, the Sleevematic TS requires significantly less handling parts than all other sleeving systems.
TS = Top Speed
Proven technology for stretch and shrink sleeves

Field of applications
Stretch sleeves with a stretching rate of up to 15 percent
Shrink sleeves
Technical features
Rotary machine
Depending on the required output, available as single or double carrousel variant
Electronic cap inspection and gap detection at the machine infeed
Infeed worm with overload clutch
Feeding of sleeves from two sleeve reels
Sleeve supply unit for reel change-over
Height-adjustable cutting unit with sleeve conveyor
Electronic container counter
Integral control cabinet, ready for connection
Central lubrication points

Benefits to you
Long-life design
The rugged mechanical design makes sure that the Sleevematic AF provides a high operational reliability and a long service life.
Precise operation
The cam-controlled application fork reliably transmits the sleeve label onto the container. Even humidity and moisture do not affect machine operation: In any case, it ensures perfectly fitting sleeves.
Uncomplicated and flexible technology
The machine is suitable for handling different sleeve lengths and diameters. It can be easily cleaned and provides optimum access and is therefore user-friendly in day-to-day operation.
AF = Applicator Fork
Flexible machine for all sleeve variants

Field of applications
Stretch sleeves with a stretching rate of up to 55 percent
Shrink sleeves
Technical features
Rotary machine
Energy-efficient servo drives
Vacuum-supported sleeve transfer
Output*: Up to 27,000 containers per hour with one labelling station
* For a sleeve length of 170 millimetres

Benefits to you
Maximum flexibility
Stretch today and shrink tomorrow? That is everyday operation for the Sleevematic ES: The multi-flexible machine is able to process all sleeve variants, even the super elastic TripleS sleeves.
Permanent saving of material costs
Thanks to their high elasticity, stretch sleeves consume only little plastic during production. The super elastic TripleS sleeves save up to 30 percent material costs as compared to shrink sleeves.
Lower energy consumption
You do not require a shrinking tunnel, nor a container drying unit to process the stretch sleeves.
ES = Enhanced Stretch