Filling with the twin-flow method
Treats juice and fruit pieces separately
Please activate JavaScript to play this video.
The quality of juice is not only defined by its taste but also by the feeling in the mouth. The Krones FlexiFruit pre-dosing system is the solution for all bottling plants that strive for top product quality and wish to lean on a high-standard fruit juice production as compared to the conventional hot filling process.
At a glance
Application: Beverages with fruit components, such as premium fruit juices or mixed milk beverages
Processes food pieces or fruit components of all kind and consistency
Doses fruit pieces with a size of

up to 8 x 8 x 8 millimetres (aseptic filling)
up to 10 x 10 x 10 millimetres (hot filling)

Processes fruit and juice separately and therefore reduces damage on the fruit pieces to a minimum
Download brochure Krones Twin-flow procedure
1,13 MB, .pdf
Twin-flow procedure: Fruit flow (yellow) and juice flow (blue)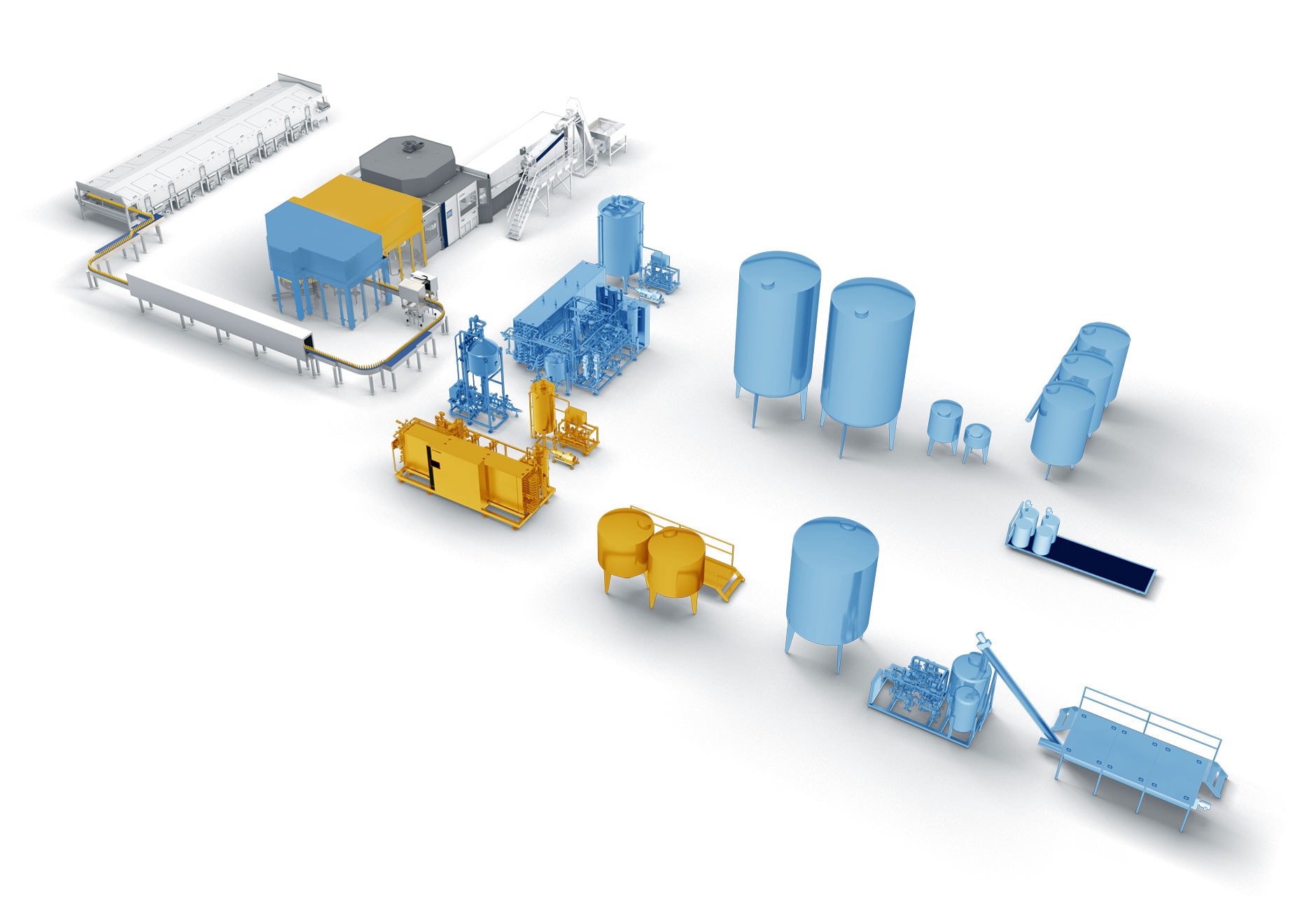 Benefits to you
Top product quality
Separate processing of fruit and juice reduces the damage rate to an absolute minimum thus allowing even highly sensitive sacs to be filled into the bottle in a good condition.
Low operating costs
The entire line has four clever details which provide a media, raw material and energy-efficient production such as smooth operating agitators which prevents product loss or flash pasteurisers for separate treatment of the product flows.
High-precision dosing quantity
The fruit pieces are dosed to the products not earlier than at the point of filling. This way, predefined quantities can be exactly maintained and cost-intensive overdosing is no longer an issue.
Complete line from a single source
The twin-flow procedure was designed as a complete solution and is equipped with uniform materials, recurring components and a consistent software solution. Process and filling technology seamlessly integrate into each other to one perfect unit.
---
Selected references