"Fine Bio is a hidden treasure. Our spring is surrounded by dense forests, the air is not contaminated, the mountains' rocks give off a great number of vital minerals that are absorbed by our water – to put it in a nutshell: a second-to-none location," says Shin Kwang-Yoon, CEO of Fine Bio. To meet its own high quality aspirations, Fine Bio makes rigorous use of a stringent monitoring process.
Please activate JavaScript to play this video.
Another special feature is the sheer size of the production operation: "It's true that with a workforce of about 60 we are a relatively small company, and yet we are the Number One on the Korean mainland in terms of water intake quantity," relates a proud Jason H.J Yoon, Sales Team Manager at Fine Bio.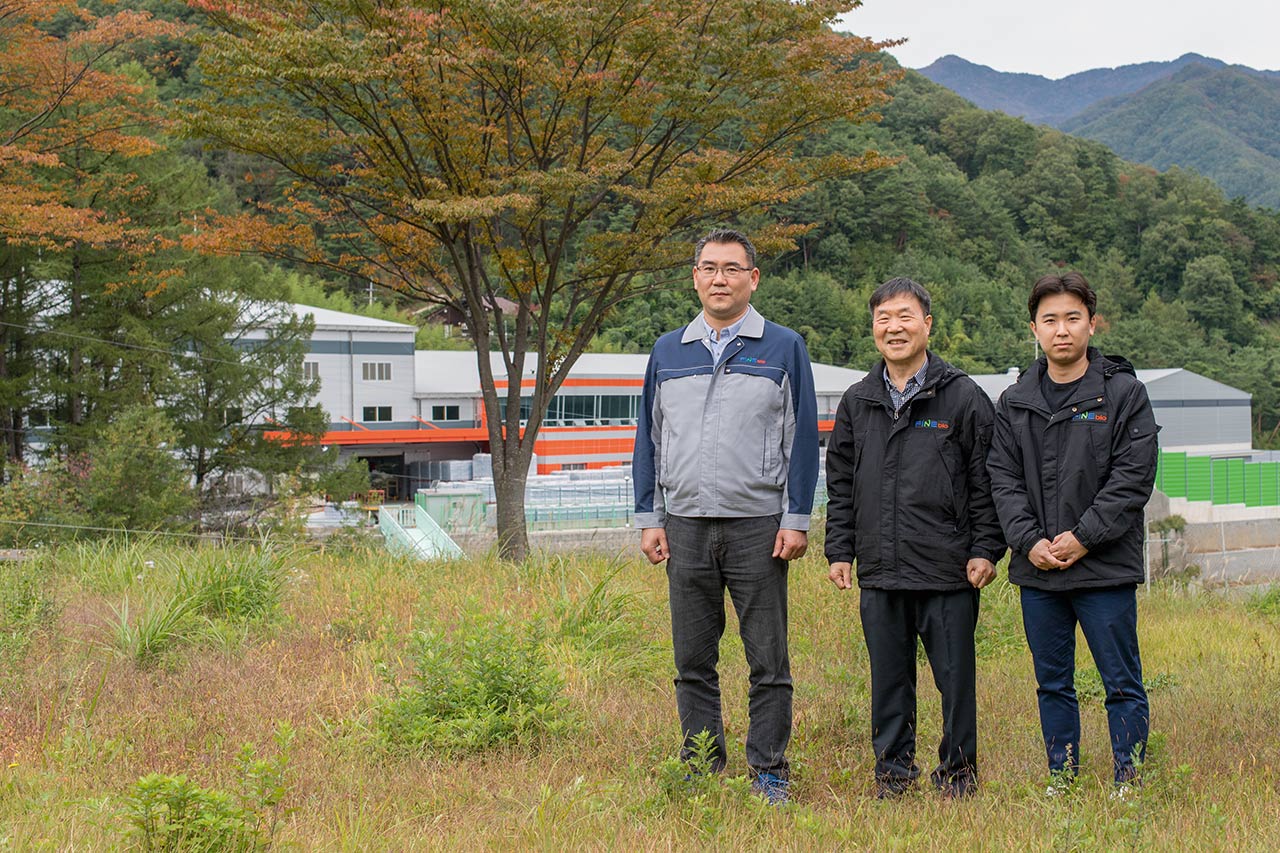 So as to put the necessary technical preconditions in place, those responsible at Fine Bio set out to identify a machinery vendor that was able to provide the requisite assistance with his know-how, experience and the right technology – and in the shape of Krones found the partner they had been looking for: "Krones enjoys an excellent reputation among water bottlers, and with its Korean subsidiary has a highly active team on the spot," says Shin Kwang-Yoon.
We went in search of a compactly dimensioned, efficient solution – and this is precisely what the ErgoBloc is.
Shin Kwang-Yoon
For production start-up in 2016, Fine Bio invested in two lines, each of them featuring space-saving block technology both in the wet end and in the dry end. Two ErgoBloc L and D systems each work side by side, with one line producing, labelling, filling, packing and palletising only two-litre containers, and the other one 0.5-litre PET bottles. The client's choice of block-synchronised lines was based on several reasons, as Production Team Leader Sung-ki Kim explains: "Our main criterion is a dependable production process, which is what our customers demand from us. At the same time, we had to make sure that the lines' layout was compactly dimensioned, since due to our plant's location on the mountainside space is at a premium. Krones' ErgoBloc solutions met these two stipulations perfectly." Together the two lines produce around one million bottles a day.
Future expansion already factored into the equation
As early as in the factory's construction phase, the owner Mr. Yoon Sang-Eok allowed for enough space to accommodate two more lines. And this expansion did not take long in coming: roughly twelve months had passed after production start-up when the decision was made to invest in a third line. This was because firstly Fine Bio had been able to establish its Mulhana water on the market within this short timeframe, and secondly the company fills not only its own brand, but also contract-bottles another seven brands.
Whereas up till then the focus had been on producing 0.5-litre and two-litre bottles, Fine Bio was meanwhile keen to keep all options open for the future. So one of the preconditions stipulated for Line Number Three was that it be able to handle not only round but square containers as well, in three different sizes at that. Maximised efficiency, a dependable production process and a compactly dimensioned layout – Fine Bio weighed up various alternatives, but in the end they opted for what was field-proven and well-known: "Krones won us over – and we're very satisfied," to quote Jason H.J Yoon, and Sung-ki Kim adds: "By reason of our positive experience both with Krones itself and the lines they supply, and not least due to the compact line layout, we opted for an ErgoBloc solution yet again in our third line."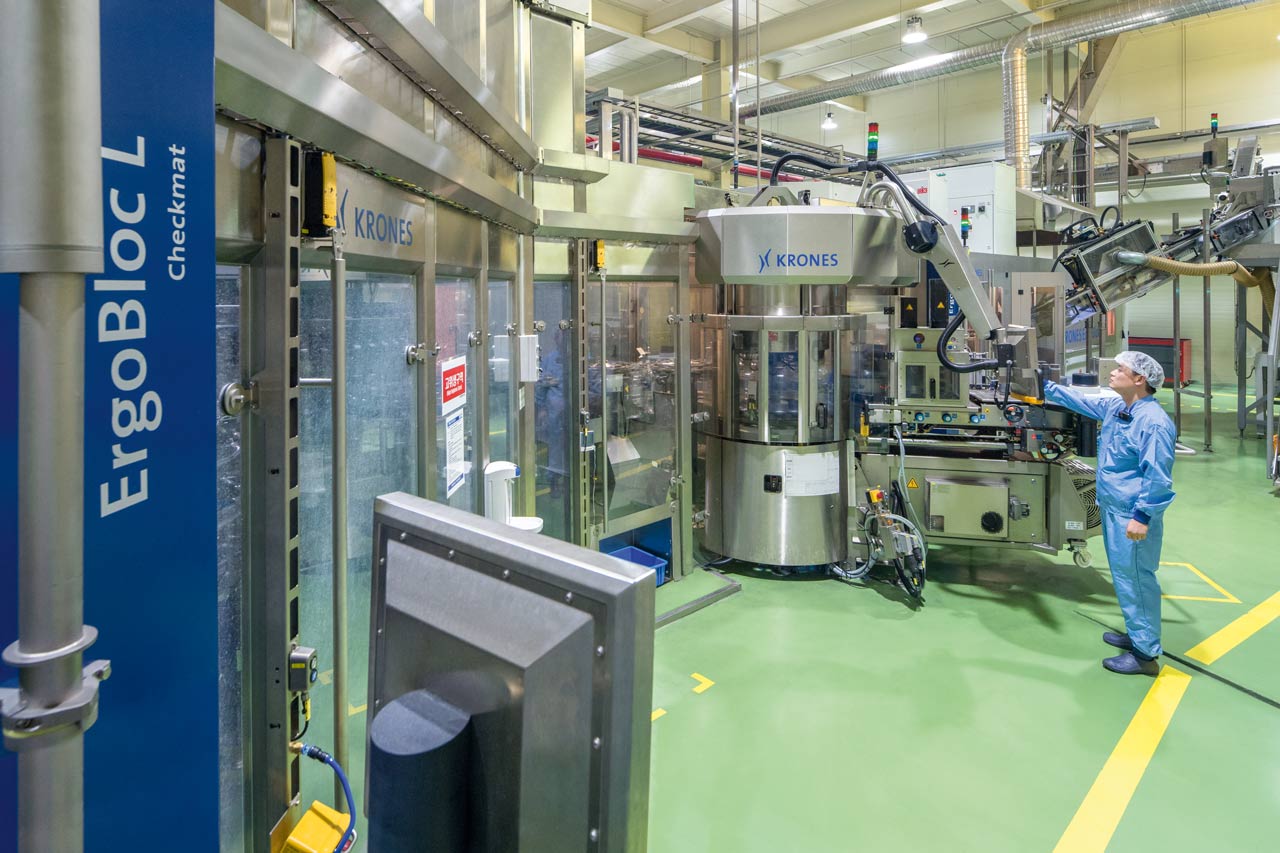 Installation of this new line began in September 2018. It was erected directly next to its two sister lines in the other half of the hall without interrupting production, but at no time did this pose any problems: "We were always right on schedule. Krones got together with our people every day and reported in detail on the work already completed and the jobs scheduled for the next day. Communication was really excellent," is how Sung-ki Kim describes the cooperation.

A major plus: local service support
Three lines in two and a half years are cogent evidence that Fine Bio and Krones are on the same wavelength. "Whenever we need help, Krones is immediately at our side. We're very satisfied with the after-sales service support, in particular," says Jason H.J Yoon, and Sung-ki Kim explains:
Krones Korea is the central hub for our communication. All the employees there – both in the service support team and in other departments as well – are invariably doing their very best and are always helpful.
Sung-ki Kim
It's a smoothly functioning service support network especially that plays an important role for Fine Bio. This is because its remote location also means long travel distances. So it's all the more practical that Krones Korea can be on the spot within a very short time with a local service team.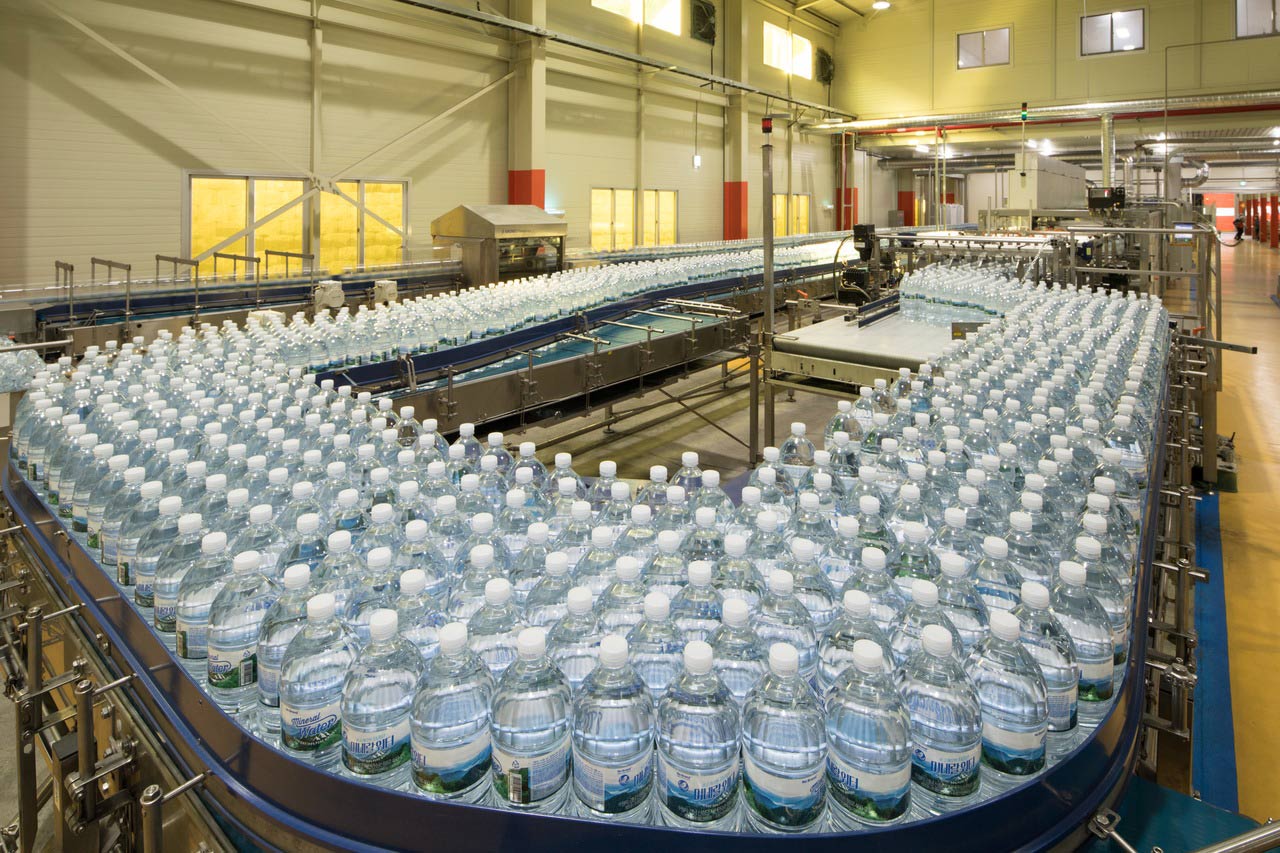 Clear objectives in their sights
During the past three years, a close relationship has evolved between Fine Bio and Krones: "We've invested in three turnkey lines from Krones within an ultra-short timeframe while simultaneously establishing a good win-win business relationship. And I hope that this cooperative alliance will evolve into something even more beneficial," to quote Shin Kwang-Yoon. And the future is looking highly auspicious, because Fine Bio has some ambitious growth plans: the company aims to double its production output compared to 2017 by 2019 already. And investing in the third Krones line is intended to help them reach this target: "In the past three years, we've been able to accumulate quite a large fund of knowledge and gather valuable experience. This is why I'm sure that the Krones lines will be instrumental in carrying our success into the future," summarises Jason H.J Yoon, and goes on to divulge Fine Bio's plan for the next ten years: "Our target is to become Korea's biggest water producer."
Krones won us over – and we're very satisfied.
Jason H.J Yoon
Block solutions both for the wet end and for the dry end
From the stretch blow-moulder right through to the palletiser, Fine Bio makes rigorous use of the compact-size ErgoBloc systems in all its three lines. Their layout is identical; it's only the range of containers handled that is different: Line 1 and 2 process round 0.5-litre and two-litre containers, whereas the new Line 3 produces firstly these same formats, and secondly square PET bottles in three different sizes: 0.5, 1.0 and 2.0 litres.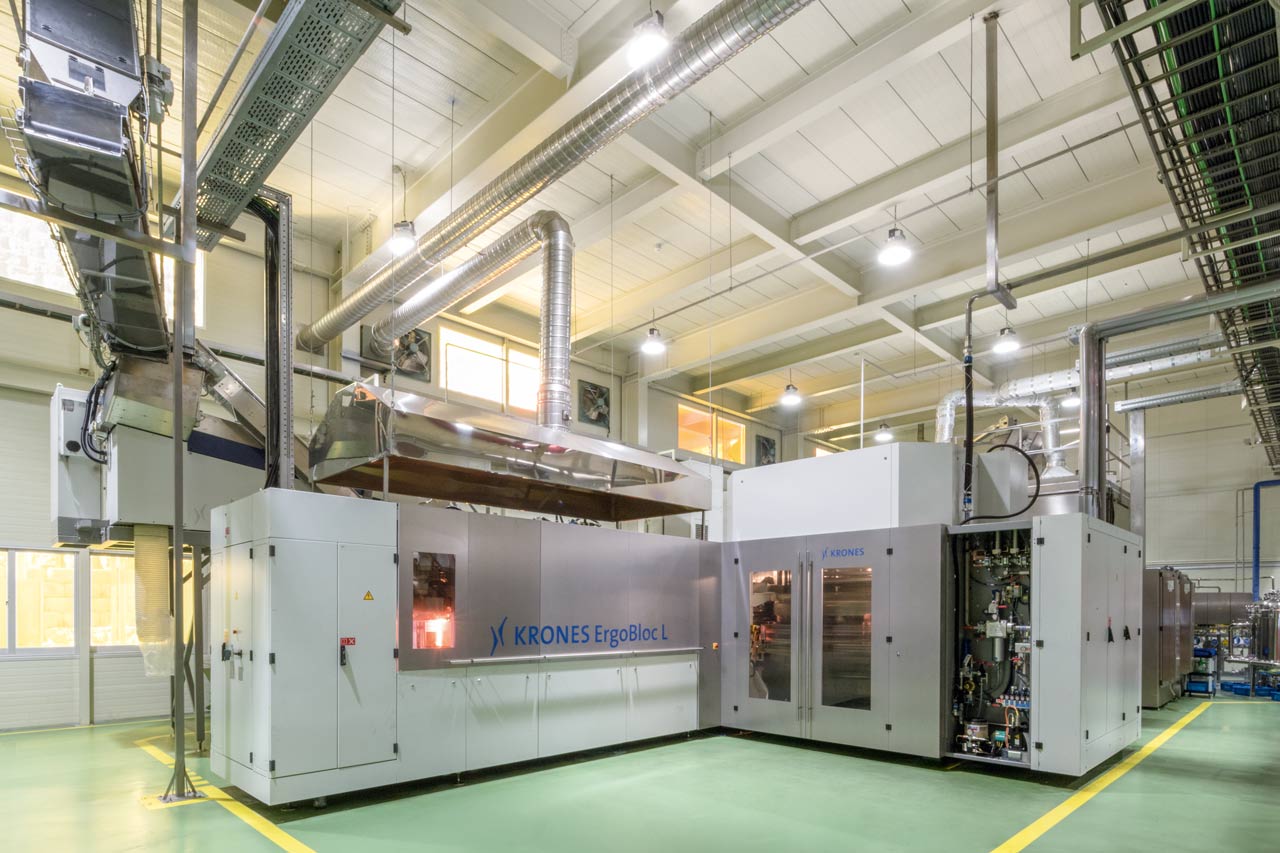 The wet end features an ErgoBloc L. This consists of:
For the dry end, Fine Bio uses the ErgoBloc D – here, too, you will look in vain for long buffer and conveyor sections; instead, its four individual machines have been linked to each other as space-savingly as possible:
The unique operator-control concept makes sure that the number of staff can be minimised: for example, Fine Bio can work with only three operators per shift and line; the lines are run in two shifts.
---
Selected machines and solutions