From sliced bread and BBQ sauces all the way through to beverages – when you browse the shelves in Austrian supermarkets, then you'll find Spitz everywhere you look. The company is a sort of hidden champion, since it produces not only numerous brands of its own but also a huge array of dealer's brands for food and beverage retailers. The demand for energy drinks, juices and ice tea, in particular, is unbroken. Which is precisely why the company has now invested in a new dry-aseptic line from Krones.
Please activate JavaScript to play this video.
Although Spitz was already familiar with Krones' aseptic technology, in terms of process technology the new line differs from the existing wet-aseptic variant: the Contipure AseptBloc DN sterilises the preform's entire surface in dry mode, using gaseous hydrogen peroxide. "This enables us to do without a rinser, which means we've been able to significantly reduce our water consumption and also the amount of wastewater created in the production operation," says a gratified Markus Kröpfel, Technical Director at Spitz. Blow-moulder, filler and capper are in fully aseptic design and directly block-synchronised with each other. This guarantees not only a compact layout but also a high level of microbiological process safety.
"We already had some experience in aseptic production, which in the initial phase, particularly, was definitely an advantage for our people," says Rudolf Holzinger, who's responsible at Spitz for production in the Beverages Division, and Markus Kröpfel adds: "But every line is different. In order to understand the new machines as quickly as possible, one of our highly experienced production staff was involved in the project right from the start. Now he's passing on his knowledge to his colleagues as a kind of internal trainer. In addition, we also drew up a training schedule together with the Krones Academy for line operators, electricians and mechanics." In each shift, one employee looks after the aseptic block, one supervises the labeller and the packer, and one is responsible for the palletising zone and supplying the line with new preforms. Meanwhile, the new line is running in three shifts.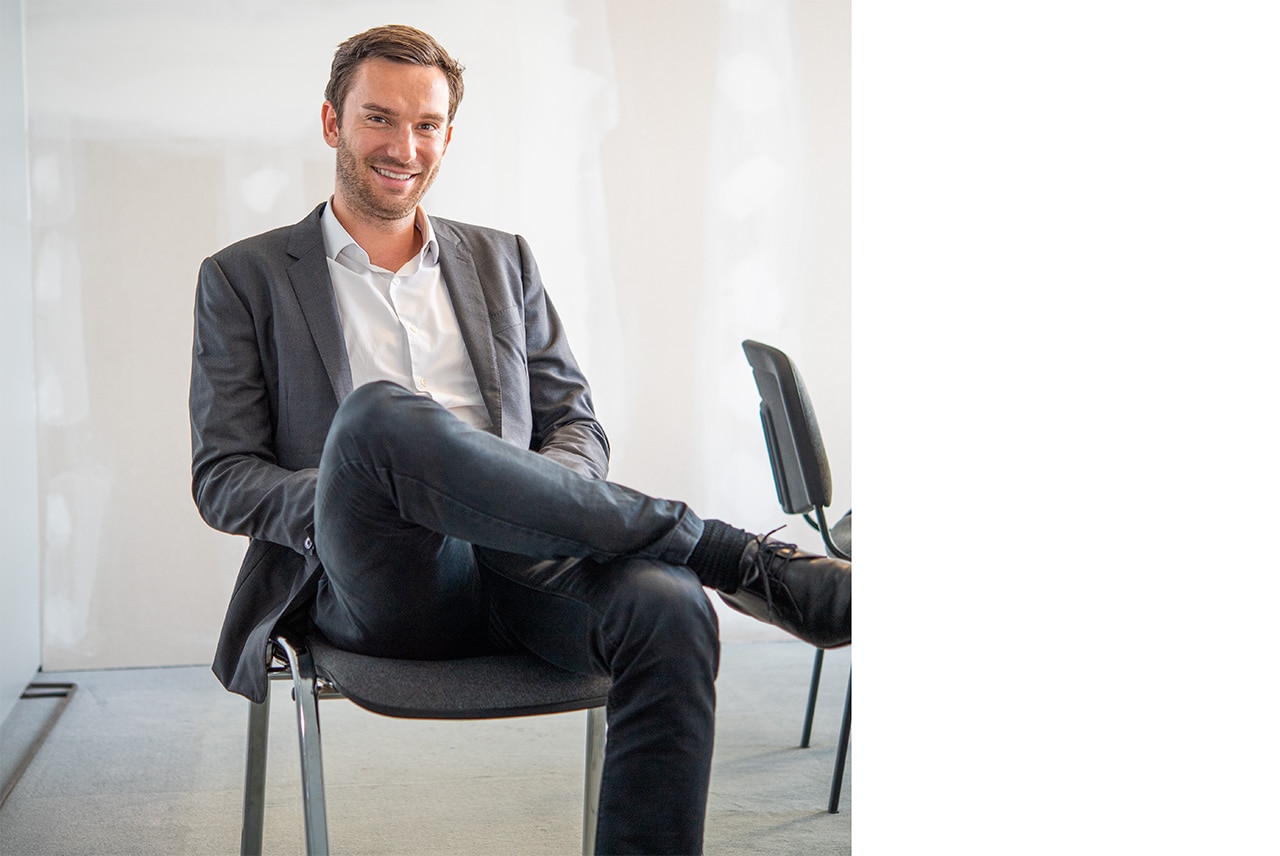 Numerous options in the production operation
The Contipure AseptBloc DN is Krones' aseptics expert for low-acid products. Currently, Spitz is mainly using this line to bottle different variants of ice tea at a rating of 24,000 containers per hour. Up to six different bottle formats can be handled, either with size-38 flatcaps or sportcaps. In order to also remain flexible in terms of container dress, a Contiroll for wrap-around labels and a Sleevematic for sleeves have been integrated. The downstream Variopac Pro handles 6-, 12- or 18-bottle shrink-packs, and optionally as trays with and without film as well. "We shall in future be handling the high-volume 1.0-litre juice or 1.5-litre ice-tea bottles on the existing aseptic line. The new line will preferably be used for the 0.5-litre size, since these containers are often dressed in sleeves or sportcaps," says Rudolf Holzinger.
But by investing in the new aseptic line Spitz likewise demonstrated farsighted receptiveness to entirely new product groupings. Because the Contipure AseptBloc DN will then in future also be able to handle innovative beverage types from the low-acid category: "We most definitely believe that the trend is towards naturalness: meaning no preservatives and as many natural ingredients as possible. There, aseptics are without a doubt the first choice, because that means we can bottle freshly brewed teas or still sports drinks, for example, to the very latest state of the art," avers CEO Walter Scherb jun. "At the same time, by investing in a new line we wanted to keep our options open for new product categories. Krones won us over with its Contipure AseptBloc: now we are in a position to not only bottle pH-neutral beverages, but also to dose coconut or aloe vera into them, for example. This combination of a block-synchronised dry-aseptic line with an option for also handling fruit-chunk products is unique in Europe."
Direct contact as a definite plus
Besides this flexibility for innovative beverage segments, a second major factor in opting for Krones was the proximity to company headquarters in Neutraubling, which is only about two hours' drive away from Attnang-Puchheim.
The third criterion for choosing the new kit was the well-thought-out line layout. After the process-technology zone had been relocated to another part of the hall, and the conveyor routing of existing lines had been altered, Krones ingressed the new kit through the opened roof of the hall – and it fitted precisely into the space available.
Scheduled maintenance once a year
"For reliable operation of our lines, prudently preventive maintenance is particularly important," explains Markus Kröpfel. So back when the first aseptic line began operation, Spitz accordingly signed a maintenance agreement with Krones Lifecycle Service. "We carry out planning, inspection and overhaul jointly, so as to continually deepen the knowledge of our own team," he explains. For this purpose, Spitz schedules a two-week maintenance routine once a year:
In the first week, to coincide with an inspection, an aseptic check routine is performed, in which the aseptic production operation and the hygienic condition of the aseptic line are assessed. This includes, for example, checking the process parameters and evaluating the aseptic process with the aid of appropriate diagrams and error messages. In addition, Krones' validation engineers also take samples of all relevant components and media that are important for aseptic production operations. Thanks to long years of collaboration, and the knowledge transfer thus achieved, the aseptic check is performed by Spitz autonomously.
The second phase subsumes the overhaul, with subsequent requalification and a sterility test. This is designed to ensure aseptic production and product safety after the overhaul. For instance, the process programs are checked, and basic functions plus the line's hygiene status are assessed, while another sampling routine is conducted, and possible findings or questions arising since the last aseptic check are discussed with the laboratory personnel. Throughout this time, a team of Spitz employees are involved, who continually receive extra training from Krones' experts, enabling them, for example, to carry out minor maintenance jobs themselves during the rest of the year. The subsequent sterility test is likewise conducted by the in-house laboratory. Finally, Spitz then receives a detailed report on the line's hygienic and overall aseptic status.
---
Selected machines and solutions