Botec F1 process automation
The camera sees everything: visual inspection in the closed fermenting tank
Best beer quality is not only a question of ingredients. Utmost attention must also be devoted to the fermentation process. This is not so easy when using cylindro-conical tanks… In the fermenting tank, it is particularly important to convert the fermentable wort extract into alcohol and CO2 and it is just as important to have a controlled build-up and decomposition of fermentation by-products at shortest possible storage times and quick yeast sedimentation.
The visual monitoring of the fermentation process and the tank cleaning via the Krones DynaScan provides continuous information about the fermentation stage and safe cleaning of the tank.
At a glance
Continuous recording of the fermentation stage and fill level inspection
Optimisation of the cleaning process through reductions in rinsing times
Connection to the Botec F1 process control system for automated process steps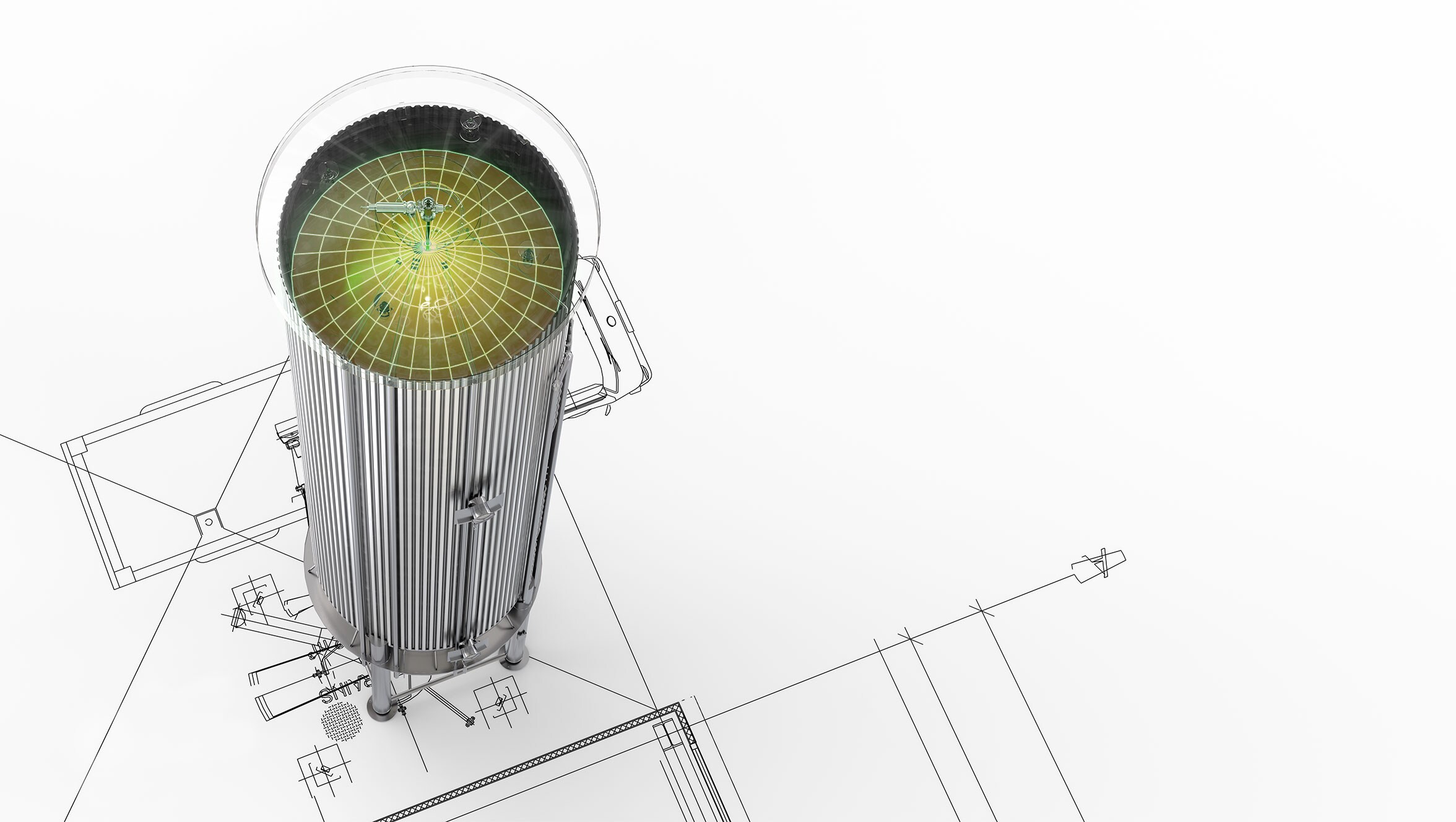 Download brochure Krones DynaScan
1,18 MB, .pdf
Benefits to you
Precise data
The digital image processing continuously provides traceable and precise data on the process status inside the fermenting tanks. This guarantees high safety during the fermentation process and an online efficiency control for the CIP cleaning process.
Automatic process control
The image processing system detects significant conditions of the fermentation process and sends the respective data to the process control system for automatic process control.
Easy inclusion of the process control system
Thanks to the modular set-up of the image processing system, a quick integration into the existing process control system is possible.
---
Selected references