Aseptic dosing of particles and fruit pieces
For beverages containing solids
Do you manufacture fruit-based drinks containing solids such as pulp or fruit pieces? Would you like to have a new, elegant and inexpensive option for aseptically processing such solids? It is precisely for this purpose that Krones has developed the DosaFlex aseptic container station, a system for dosing the aseptic ingredients for finished products containing solids.
At a glance
Highest-precision dosing of product ingredients with an increased concentration of solids, such as fruit pieces or cereals, in a single-flow process
Prepared connections for fast container change-over
Valve manifold in aseptic design for dosing
Gentle product treatment (damage rate < 5%)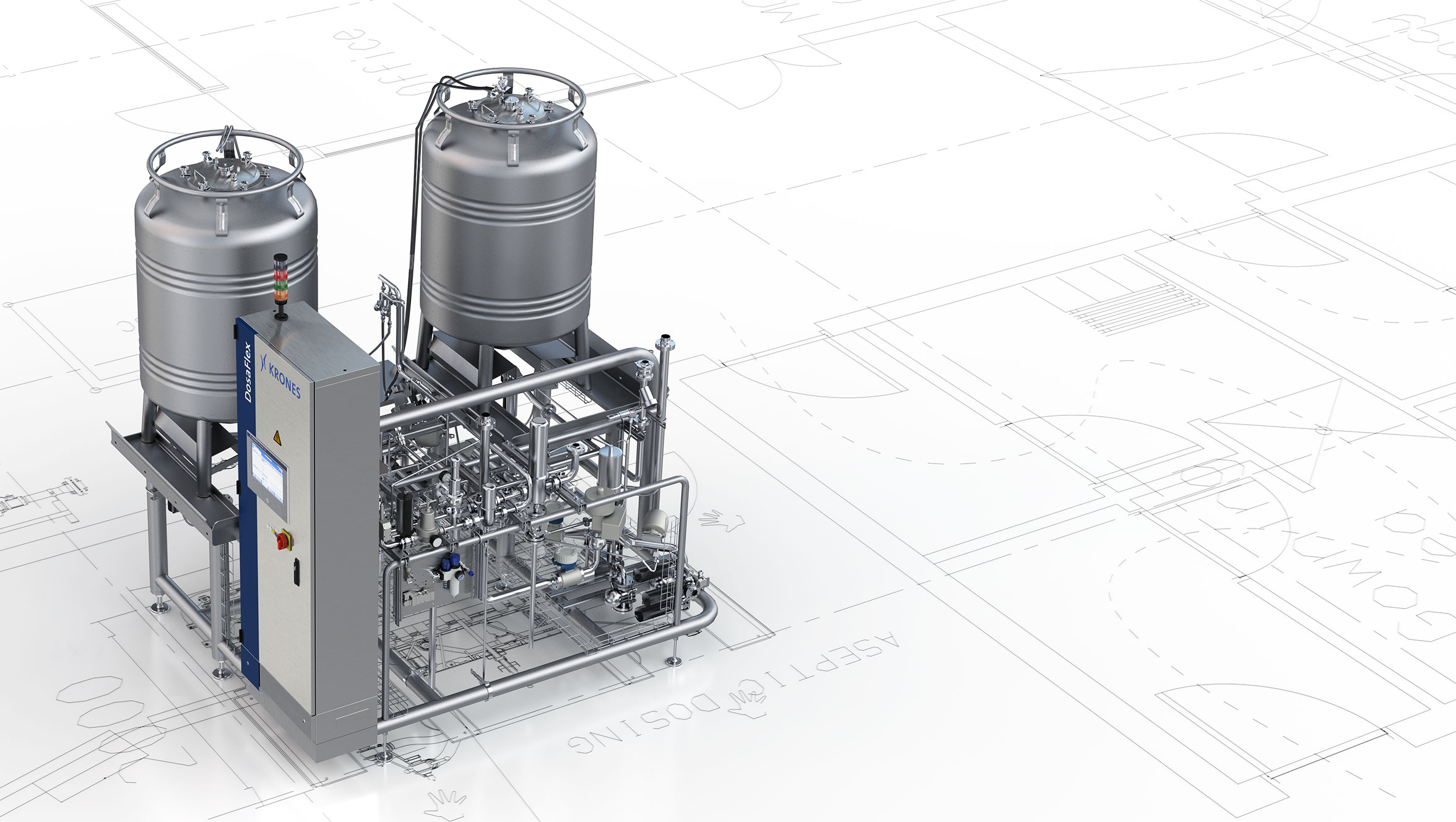 Download brochure DosaFlex aseptic container station
1,49 MB, .pdf
Components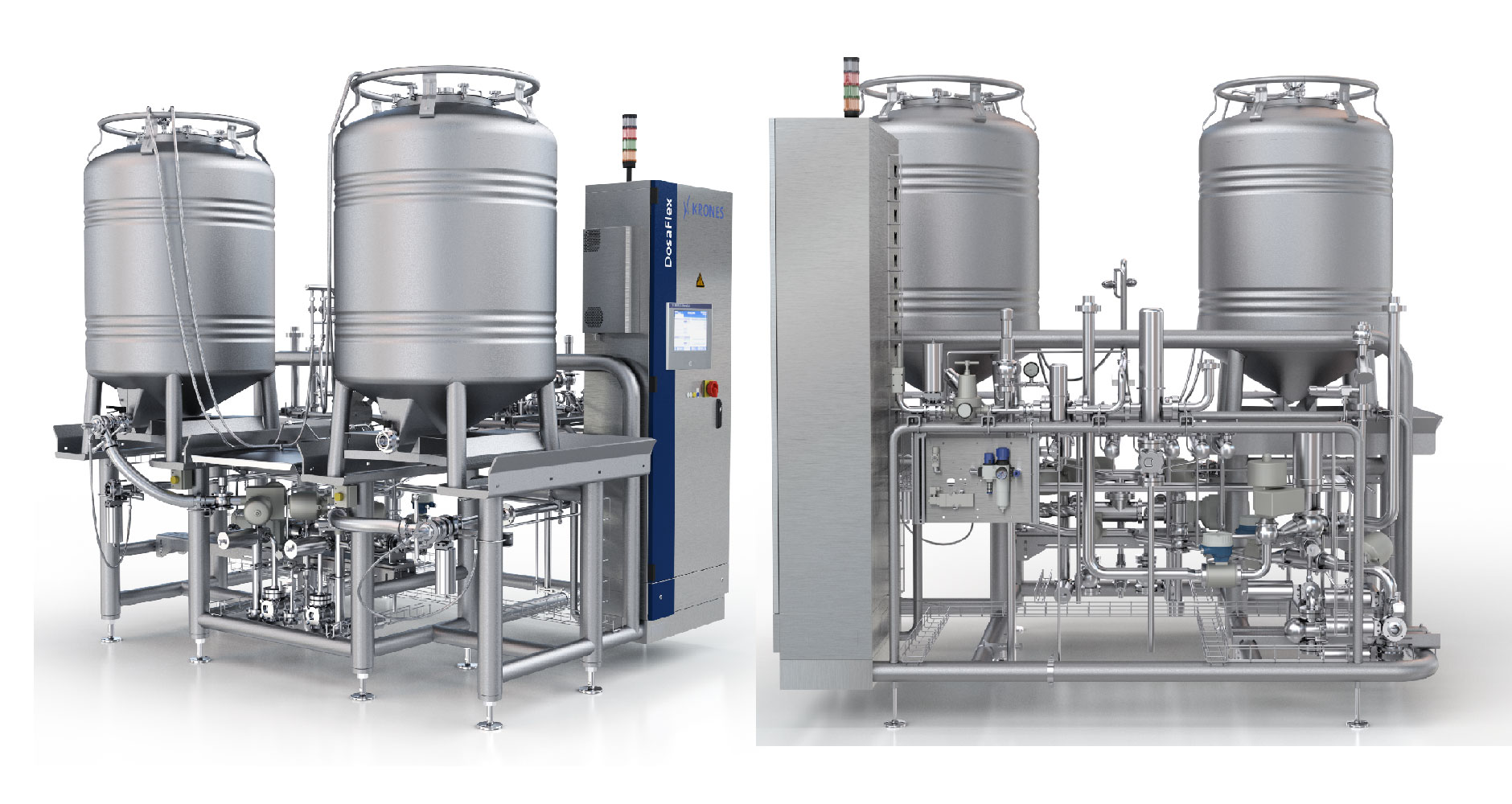 Benefits to you
Reliable and precise dosing
The inline dosing system also makes it possible to dose small portions of ingredients (e.g. flavourings, concentrates fruit preparations etc.).
High flexibility in aseptic dosing
The DosaFlex doses ingredients of every type and consistency. As a result, we can offer you a quick and easy solution to position new products on the market.
Gentle product treatment
By omitting the additional heating of the product, you can achieve a low damage rate and thus high product safety. It is also possible to deaerate and homogenise the main flow.
Addition to the twin-flow concept
The compact and space-saving modular design ideally complements the Krones twin-flow concept – especially for applications in the low output range.