When Hurricane Irma – a Category 5 storm at the time – was barreling towards the U.S. state of Florida in September 2017, the Pepsi Beverages Company plant in Tampa was on high alert. The plant had just installed a brand new high-efficiency line that included an ErgoBloc L.
Please activate JavaScript to play this video.
The plant was forced to cease production for at least two days due to mandatory evacuation orders. They were able to quickly get operations back up to speed, but with one important change: the decision was made to produce only water in the coming weeks in order to support those in the community affected by the storms. "We basically produced an extra quarter of a million cases of water thanks in large part to the efficiency and flexibility of the Krones line," emphasizes Plant Director Robert Sirois.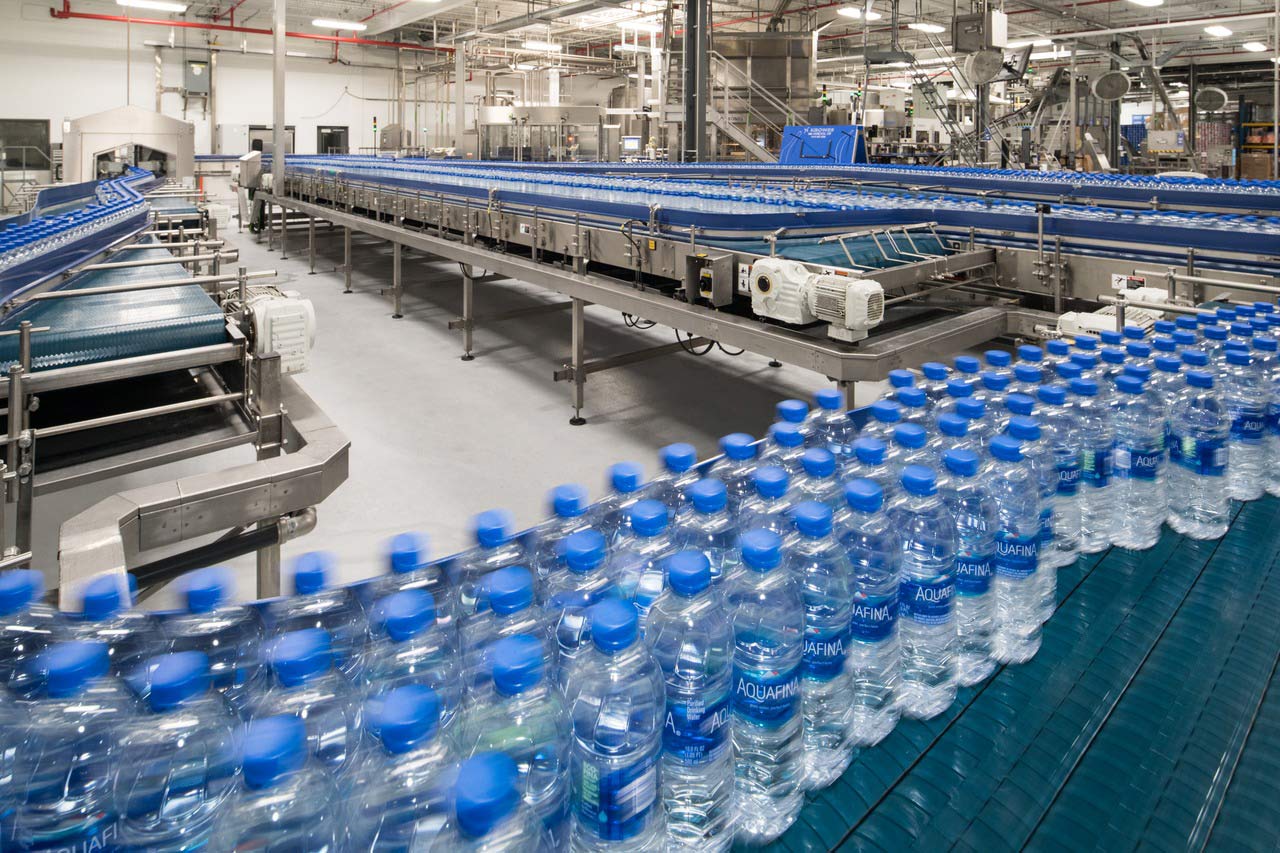 In fact, the plant was able to support all areas of Florida that had been affected by the hurricane. "We moved hundreds of thousands of cases of water in a short period of time. It was a very rewarding experience to see our product on the shelves so quickly. We were able to run the number of cases required to meet the needs of consumers," says engineering manager Andry Agustiady.
Flexible changeovers with LineXpress
Thankfully, PepsiCo North America Beverages was prepared to handle the huge spike in demand for water. Just a few months earlier they had installed a line for producing water and RTD tea, replacing a system originally meant for two-liter beverages. The turnkey line contains a new Krones ErgoBloc L that is rated at 43,000 bph and comprises a Contiform 3 Pro blow molder, a Modufill filler, and a modular labeler with a Contiroll station.
It also features one of Krones' newest technologies for product changeovers – LineXpress. The quick-change system uses a combination of equipment intelligence and mechanical technology. In PepsiCo's case, product changeovers, for example from water to tea, can be managed in only 28 minutes, bottle-to-bottle. LineXpress offers various changeover options – either after a defined number of produced containers or after a certain volume of production. While the last containers of the previous article are still being packed, the line is already starting production of the new product.
To help expedite the changeover to a new container type, a robot executes bottle mold changeovers in only ten minutes – a process that previously took closer to an hour. "The blow molder is completely hands off," says Brian Pinter, maintenance supervisor. "After a short test run, production starts immediately – and it keeps running until it's time for the next changeover."
But LineXpress wouldn't live up to its reputation if the fast product changeover only applied to the blow molder. It also handles packaging changeovers – mostly sizes between 12 and 24-packs or even 32-packs for water.
Only 9 minutes and 12 seconds for a changeover
Sirois especially touts the efficiency and consistency he gets with the Krones line: "It's Pepsi's number one performing line in the region right now in terms of run efficiency," he says. "What's great about the ErgoBloc is the multitude of changeover capabilities. With LineXpress it only takes 9 minutes and 12 seconds for an ErgoBloc changeover, where traditionally in a plant (depending on the size of the blow molder) it can be anywhere from 25 to 45 minutes."
Another huge advantage of the ErgoBloc design is its extremely compact footprint, with four machines directly blocked. This optimizes space requirements and the number of operators needed to run the line compared with traditional line layouts, reducing the required investment and driving operational cost savings.
Ease of Maintenance and Support
Pinter says he enjoys working with the new line, particularly the ease of maintenance and support. Comparing his experience with older Krones equipment, Pinter believes Krones is on the cutting edge with its newest ErgoBloc technology. "With the new line, you get a message telling you what faulted most often, even the electronic function group. With that information, you can go into the electrical schematics to see where everything's tied together. It will actually give you very detailed instructions on what to troubleshoot."
For the first time, PepsiCo also took advantage of the Digital Krones Academy. This central data collecting portal allows a company to manage training documentation and other information for the whole line. It contains all machine-relevant documents, photographs and videos – even a live feed to a Krones Academy trainer is possible. Pinter likes the ability to customize instructions based on a particular fault, which can encourage learning and minimize downtime. "I can go in with my login key and add additional instructions if desired. So next time you get the alert, you immediately get additional instructions on how to fix." In addition to the training terminal, tablets are included in the delivery scope. The mobile devices enable plant personnel to take the information right to the location where they need it.
Todd Dowell is a maintenance mechanic at Pepsi and works with the ErgoBloc line regularly. He enjoys accessing the schematics remotely on his iPad. "I like being able to walk from machine to machine and pull up the schematics on it," he says. "It gives hands on instructions right at the equipment, instead of me having to go back to the computer to look at the schematics. I use it all of the time – for instructions, videos, and schematics. It's like a cool new tool in your toolbox."
Fans of the Krones.shop
For ordering its spare parts, PepsiCo Tampa uses Krones' online shop – and maintenance supervisor Brian Pinter is very satisfied: "Krones.shop has everything – from electrical drawings, schematics to spare part lookups. You can even get prices for most of the parts on the website," he says. "The minute I found out all you could do on it, I contacted Krones and got all 24 of my mechanics on it."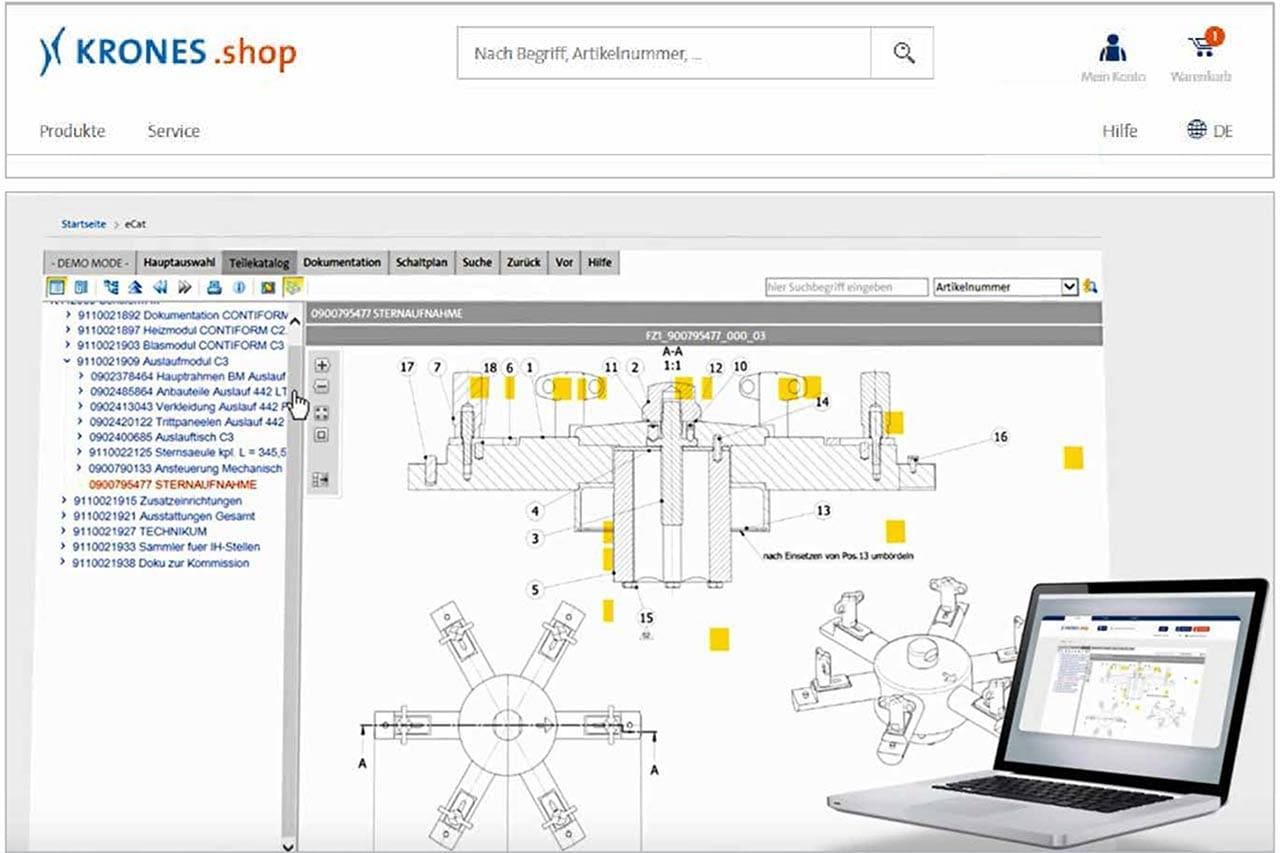 ---
Selected machines and solutions