The Romanian stock corporation Perla Harghitei just cannot seem to break the habit: over and over again, the mineral water bottlers invest in filling lines from Krones. 2017 saw the company commission what is already its seventh line in succession.
Please activate JavaScript to play this video.
Flawless installation
2002 saw the installation of the first Krones line, rated at 12,000 containers per hour." This line also marks the beginning of a beautiful friendship, because as time went by it was followed by six more lines from Krones (see table).
Seven complete lines from Krones
| | | | |
| --- | --- | --- | --- |
| Year | Line from | Container type | Output (containers/hour) |
| 2002 | Krones | PET | 12,000 |
| 2003 | Krones | Glass (1.0-litre) | 16,000 |
| 2007 | Kosme | PET (5.0-litre) | 2,000 |
| 2007 | Krones | PET (2.0 and 2.5-litre) | 12,000 and 10,500 respectively |
| 2010 | Kosme | PET (5.0-litre) | 2,000 |
| 2011 | Krones and Kosme | PET (0.5 and 2.0-litre) | 8,000 and 6,000 respectively |
| 2017 | Krones | PET (0.5-litre) | 18,500 |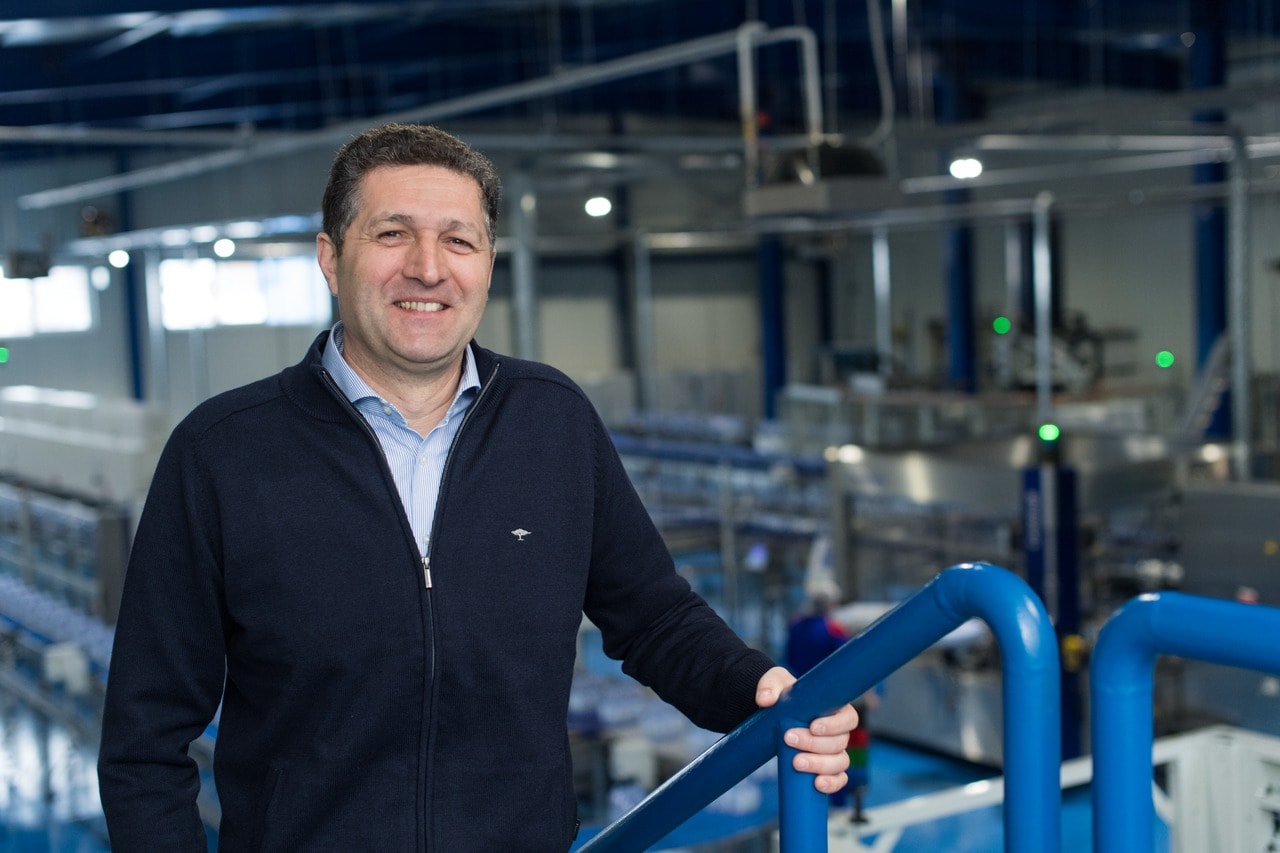 Szilárd Dietrich has since 2010 been not only the assistant of General Director and proprietor Árpád Kurkó, but his son-in-law as well. "First we completed the hall for it and laid the floor, then the machines were delivered and erected by our own staff in their correct places, after which the installation team from Krones arrived, linked up the individual machines to each other and commissioned the line." Even today, the machines and the water-blue floor are still gleaming like new, although the line in its first year of operation had already filled over 25 million bottles with still or carbonated water.
Third PET water line from Krones
The new line fills 18,400 0.5-litre containers per hour and includes:
The line handles three different container sizes and products of the Perla Harghitei brand:
0.5-,1.0- and 2.0-litre containers
Still water, moderately and heavily carbonated mineral water, plus natural mineral water fortified with gas from the firm's own spring
Two significant innovations
For Perla Harghitei, this line is something quite special in two respects, the first one being that the company has here premiered a block-synchronised layout. "Krones persuaded us to give it a try – and we haven't regretted it," says Szilárd Dietrich. "We were afraid of losing too many preforms in the event of a filler standstill. But our fears proved to be unfounded, thanks to the ingenious electronic link installed. Fierce competitive pressure from the large multinational companies means we have to invest in innovative technologies of this kind, offering as they do both low consumption figures for energy and water and an enhanced level of hygiene. Block technology from Krones meets these expectations to consummate perfection."
The second significant innovation was first-time use of a Contiroll wrap-around labeller. "We're changing over step by step from paper to PE labels, mainly for reasons of cost. We're sticking with paper only for exports because here it's quite possible that legislators in the individual countries may change the specifications involved at short notice, and paper means we're more flexible with smaller batches," explains Szilárd Dietrich. This was also the reason why Perla Harghitei in early 2018 had the existing Canmatic replaced by a Contiroll in the second PET line as well.
Block technology from Krones meets expectations to consummate perfection.
Szilárd Dietrich
Exclusive machinery supplier
In his assessment of Krones, he goes one step further: "Krones is our exclusive machinery supplier, and that's something we shall definitely not be changing. Over the past years, Krones staff have repeatedly demonstrated just how effectively they are able to support us. They have put in place a can-do, fast-response service team here in Romania. We absolutely need this local service support."
And his boss Árpád Kurkó, who has meanwhile joined us, concurs: "We shall be sticking with German technology. I visit Krones in Neutraubling at least twice a year, and feel very much at home there," says the 70-year-old, who despite his success has remained unassuming and down-to-earth. And things are going to stay that way in the future as well. Perla Harghitei is considering new pack variants and thinking about channelling further capital expenditure into its filling capacities. There are plans for installing another line for still water as early as in 2019 – this one, too, from Krones.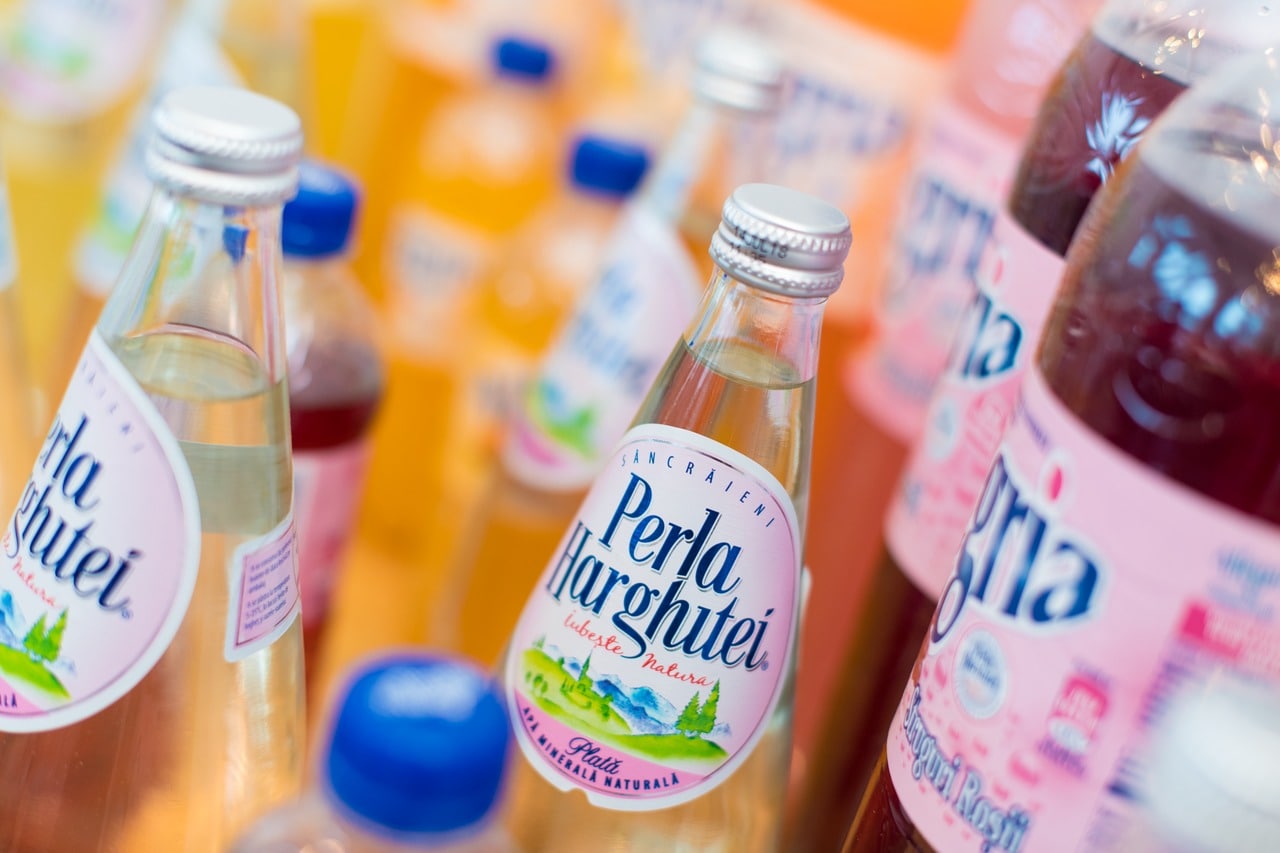 Krones is our exclusive machinery supplier, and that's something we shall definitely not be changing.
Szilárd Dietrich
---
Selected machines and solutions