New approaches in the sterilisation technology
The powerful alternative
In the beverage industry, aseptic systems are dominated by chemical processes. However, there are alternatives: When it comes to the sterilisation of preforms, the Contipure AseptBloc E relies on the force of physics and kills germs with electron beams. An innovative method with two advantages: Firstly, it is particularly effective with a reduction rate of log 6 and secondly, it places very low demands on the supply systems: Simply plug in the power cable and start!
At a glance
Function: aseptic block for
- Stretch blow moulding
- Filling
- Capping
Suitable for:
- Low-acid and high-acid products
- Cylindrical and square PET containers
- Standard and lightweight containers
Output: up to 24,000 containers per hour
Technical highlight: Preform sterilisation with electron beams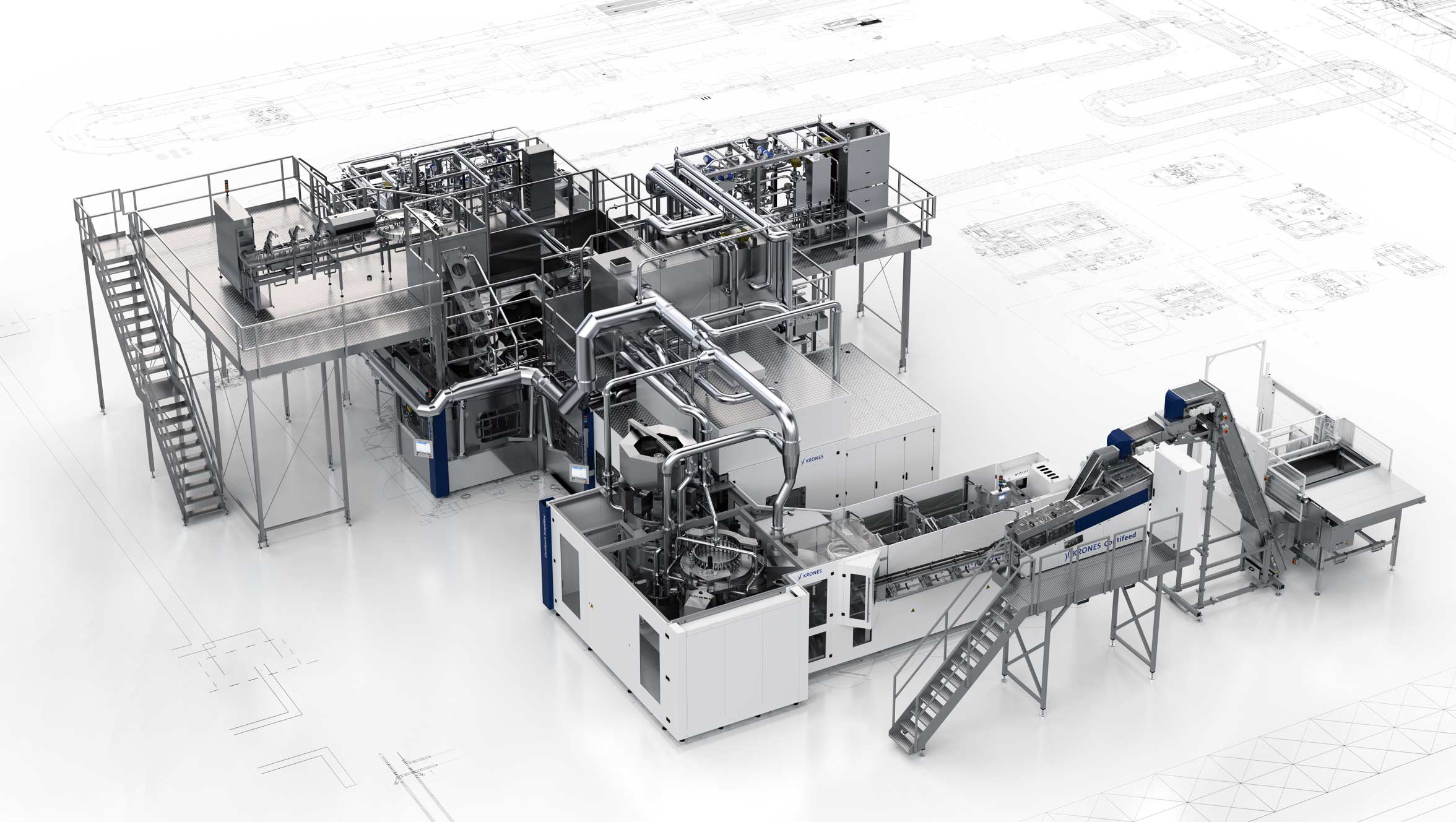 Download brochure Krones Contipure AseptBloc E
1.69 MB, .pdf
The design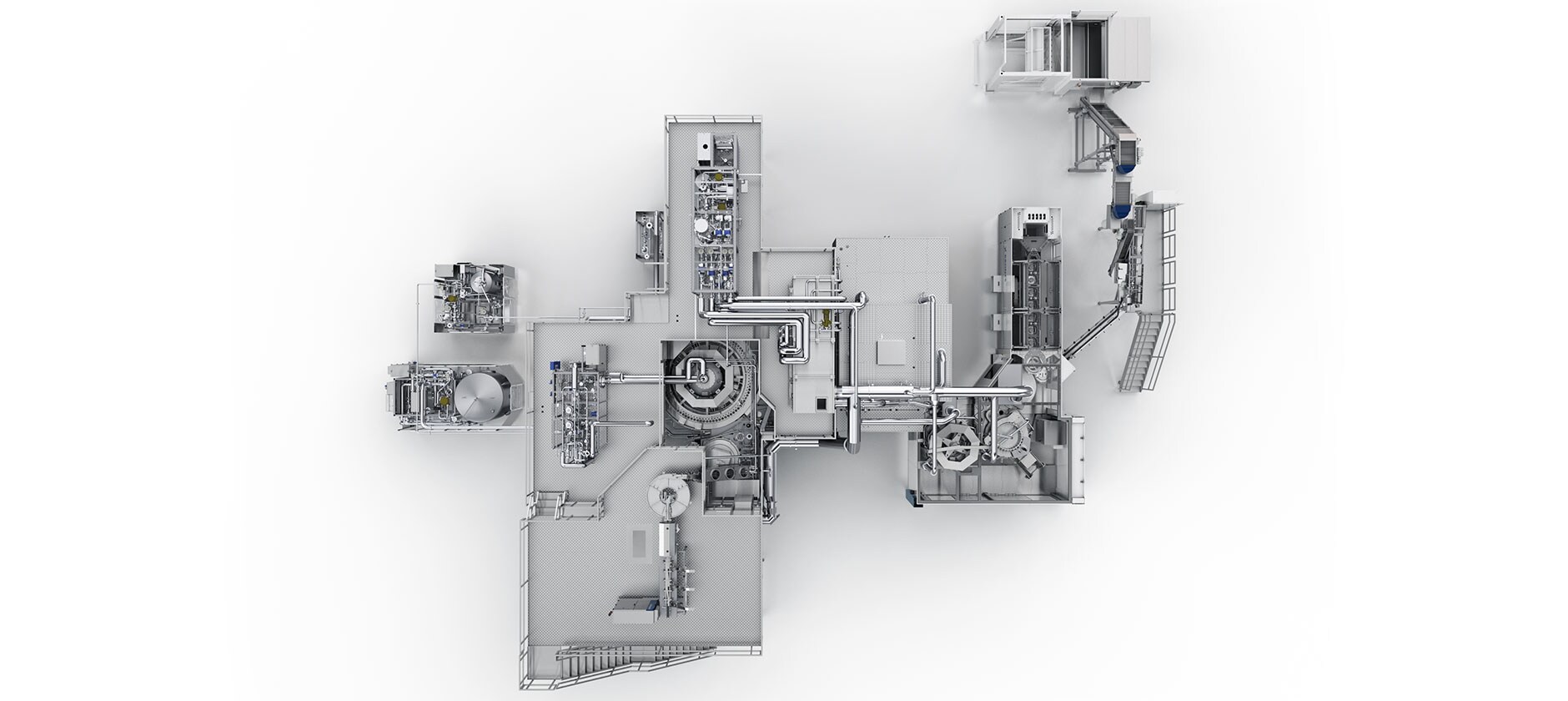 Benefits to you
Powerful sterilisation technology
Using the electron beam process, a high reduction rate of log 6 can be achieved for all beverage-relevant microorganisms.
Energy and media efficiency
Contipure AseptBloc E uses a purely physical process for sterilisation. This reduces the consumption of water, chemicals and evaporation energy to a minimum when compared with conventional aseptic systems.
High availability
The entire block is in production for 168 hours non-stop. Ready for use only two hours after change-overs.
Microbiological safety
The system does not consume any water during operation. Therefore, there is no living space at all for microbiological organisms.
Slim peripherals
The block neither needs any sterile UHT nor a hygiene centre.
Pinpoint production
Filling to the last drop: The system uses the remaining product quantity in order to calculate exactly how many more PET containers and caps are still to be sterilised.
Fully-automatic change-over
Handling parts change-over at the filler and the capper can be performed up to a defined output without any manual interference.
Everything you need for PET: the closed plastics cycle under one roof
Can plastic packages be sustainable? Yes, they can, if the process for producing them is resource-economical and if they are kept in a closed cycle. You can achieve both of this with technology from Krones and the services it provides. Starting with material-saving packaging design, then low-energy container production right through to recovery of used plastics: Krones offers PET bottles and other packages a chance for a sustainable, eco-compatible life-cycle – not only once, mind you, but again and again.