Mattoni is omnipresent in Czechia, as evidenced by a market share of over 50 per cent that underlines the group's success.
"Mattonka" is in this country regarded as synonymous with carbonated mineral water. Mattoni's trademark is the white eagle, which you will find – similar to the well-known Osborne bull in Spain – umpteen times over in prominent locations, most notably on the labels of Mattoni's water bottles.
Greenfield plant in Mnichov
The Mattoni Group produces more than 170 different beverages for over 30 countries. Needless to say, the group has over the years likewise invested substantially in its filling capacities and state-of-the-art kit. Alessandro Pasquale's estimate for the sum total of capital expenditure is roughly 300 million euros. The Kyselka plant near Carlsbad, for example, possesses five lines of its own, which produce preforms to be blow-moulded into 1.5-litre PET bottles, and also its own railway siding for distributing the filled containers in Czechia.
While his father was still at the helm, from 1999 to 2001 a greenfield plant was erected around 50 kilometres from the main plant, in Mnichov u Mariánských Lázní. Two lines are up and running in this facility: one installed in 2000 with kit from different manufacturers, also including a Krones Contiform blow-moulder, plus a new Krones line commissioned in 2015 featuring a Contiform Bloc.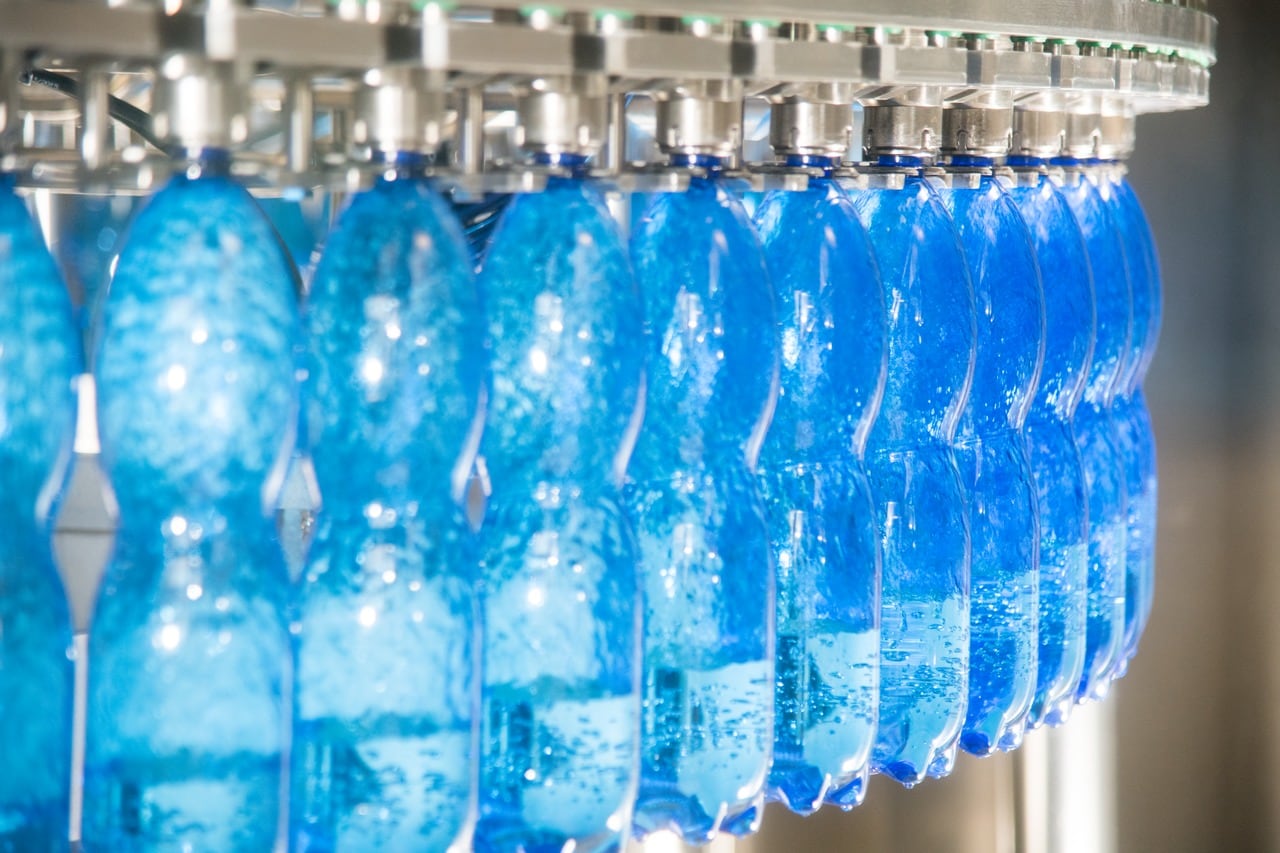 Filling in the Contiform Bloc
The new PET line in the Mnichov plant fills the Magnesia mineral water in 1.5-litre PET containers, plus medicinal water in 0.7-litre PET bottles. It is rated at 25,000 containers per hour and includes:
Complete lines from Krones
Mnichov was the latest major capital expenditure so far that the Mattoni Group channelled in new bottling kit. For this project, the company deliberately opted for Krones as the general contractor.
We put a lot of trust in Krones.
Alessandro Pasquale
Besides a whole series of Contiform blow-moulders and a variety of upgrades in existing lines, since 2008 Mattoni has also opted for Krones throughout when ordering complete lines.
2008: aseptic line in the Kyselka plant in Czechia
2011: one of the first lines featuring an ErgoBloc L in the Dobra Voda plant in Czechia
2013: PET line in its Austrian facility
2015: new line featuring a Contiform Bloc in Mnichov
2018: planned installation of two lines in Austria and Hungary, each featuring an ErgoBloc L and rated at 32,000 containers per hour
Standardisation and digitalisation
For Alessandro Pasquale, the ErgoBloc L is something quite special, because "it's a preliminary stage for a complete block-synchronised line". What he would like best is to have a line incorporating all systems, from bottle production right through to packing the bottles in sixpacks, and this without any intermediate conveyors whatsoever, on an ultra-compact footprint.
When planning his lines, there are currently two major aspects that take priority above all else for Mattoni's boss: standardisation and digitalisation. In order to make sure this objective is achieved, Mattoni relies on a cooperation partner with a proven track record.
Krones has for quite a long time now been our main supplier of machinery, and things are going to stay that way in the future too. We're very interested in a long-term, reliable alliance.
Alessandro Pasquale
"Their technology is top-notch, service support and price are spot-on, the company displays a high level of flexibility, and their headquarters in Neutraubling aren't all that far away, either. In order to modernise the state of the art in our plants rigorously and purposefully, we will over the next few years need about two new lines a year," says Alessandro Pasquale.
---
Selected machines and solutions