While ready-to-drink tea-based beverages have already firmly established themselves on China's beverage market, RTD coffee-based drinks are only just emerging on the scene.
Tenwow International Holding is an active market player with both these products. The company wanted to further expand this segment – while, of course, staying true to the philosophy encapsulated in its slogan "from nature to love". This is why Tenwow has now for the first time changed over from the hotfill system to aseptic filling – with a high-speed line from Krones.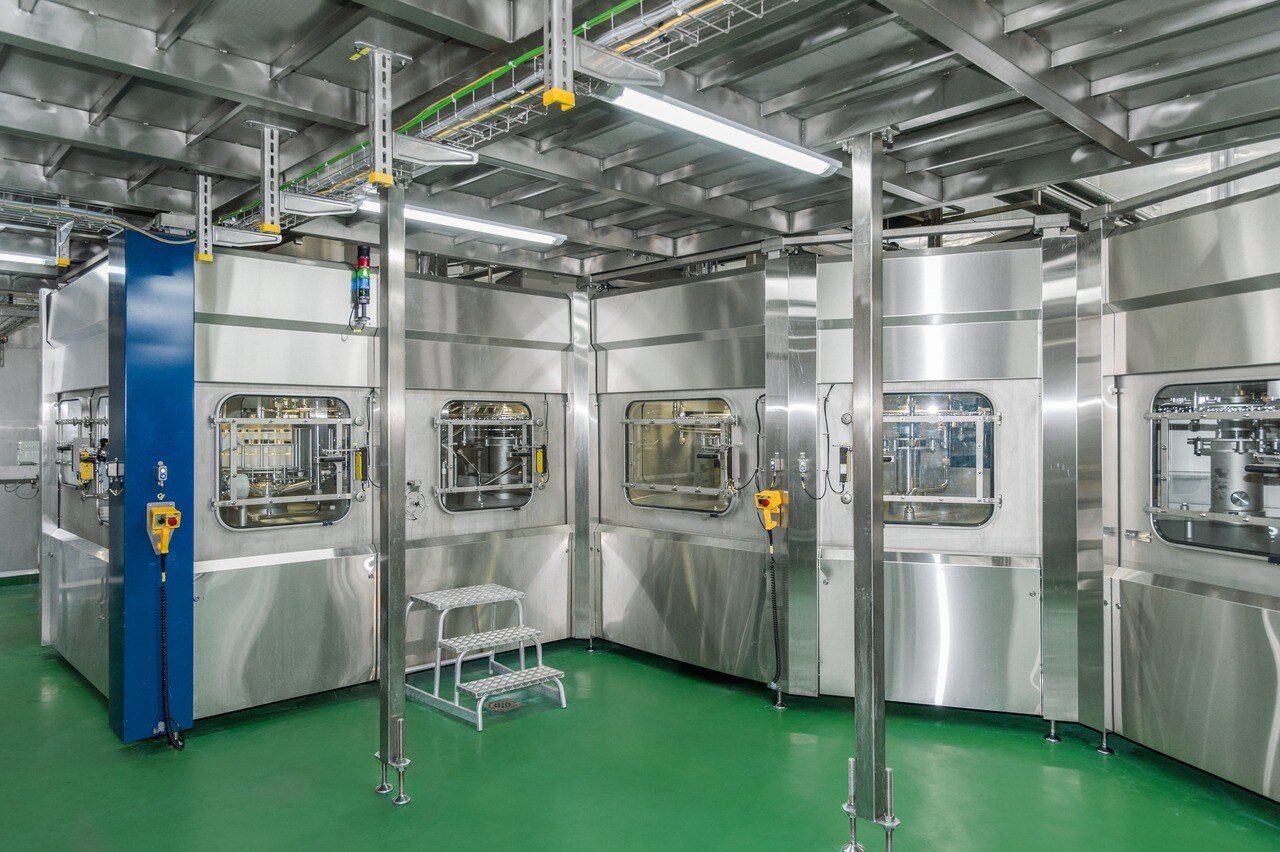 At the beginning, Tenwow produced some of its tea-based RTD beverages in PET hotfill containers; to do this, the company for the first time used a hotfill line at its main facility in Shanghai.
Tenwow then expanded its product portfolio to include a whole series of new products and innovative flavour variants, while also developing new container designs. For this purpose, it upsized its filling capacities and installed a second and a third PET hotfill line in Wuhan and in the newly erected Putian facility, plus two cartoning lines in the Shanghai plant, thus dividing up its production operations among several locations, which greatly facilitated distribution in the gigantic territory of China.
In 2015, this was followed by yet another hotfill line in Chengdu. And Tenwow started to fill the Tribute Spring natural mineral water itself at the facility in Changxing. The company now operates a total of five beverage factories, which are distributed all over China. A sixth is in the planning stage, to be erected in the north of the country, near Beijing.
Tea in summer, coffee in winter
The year 2015 marked a new departure in Tenwow's filling philosophy. It was then that the company decided to fill both tea and coffee aseptically for the first time. Three years previously, Tenwow had begun to produce RTD coffee. At this juncture, consumption of this beverage variant, unusual as it was for the Chinese, was still minimal. If at all, people opted for coffee-based drinks in the winter months, because these beverages are ideally suited for being warmed up. This was not necessarily to Tenwow's disadvantage, since the main season for the tea-based RTDs was the summer. So Tenwow was able to compensate for weak turnover with tea in the winter months by selling coffee, a niche product. Up till then, the company had been having its coffee-based articles aseptically contract-filled.
Aseptics instead of hotfill
Rising levels of demand for coffee and tea, and a trend towards keeping production in-house, were reason enough for Tenwow to itself operate two aseptic lines in future. One of these was installed by Krones in the Shanghai plant.
For Lu Ying, Vice-President of Tenwow International Holding, the advantages of aseptic filling over the hotfill process are obvious:
"As far as I'm concerned, the aseptic process offers numerous pluses:
Average costs for container filling are lower.
Since this type of filling is gentler on the product, the latter's taste is improved.
The aseptic process enables us to fill almost all products, whereas hotfill is restricted to particular products only.
With aseptics, we're running at a higher speed of 48,000 bottles an hour while we were only managing 36,000 with the hotfill process."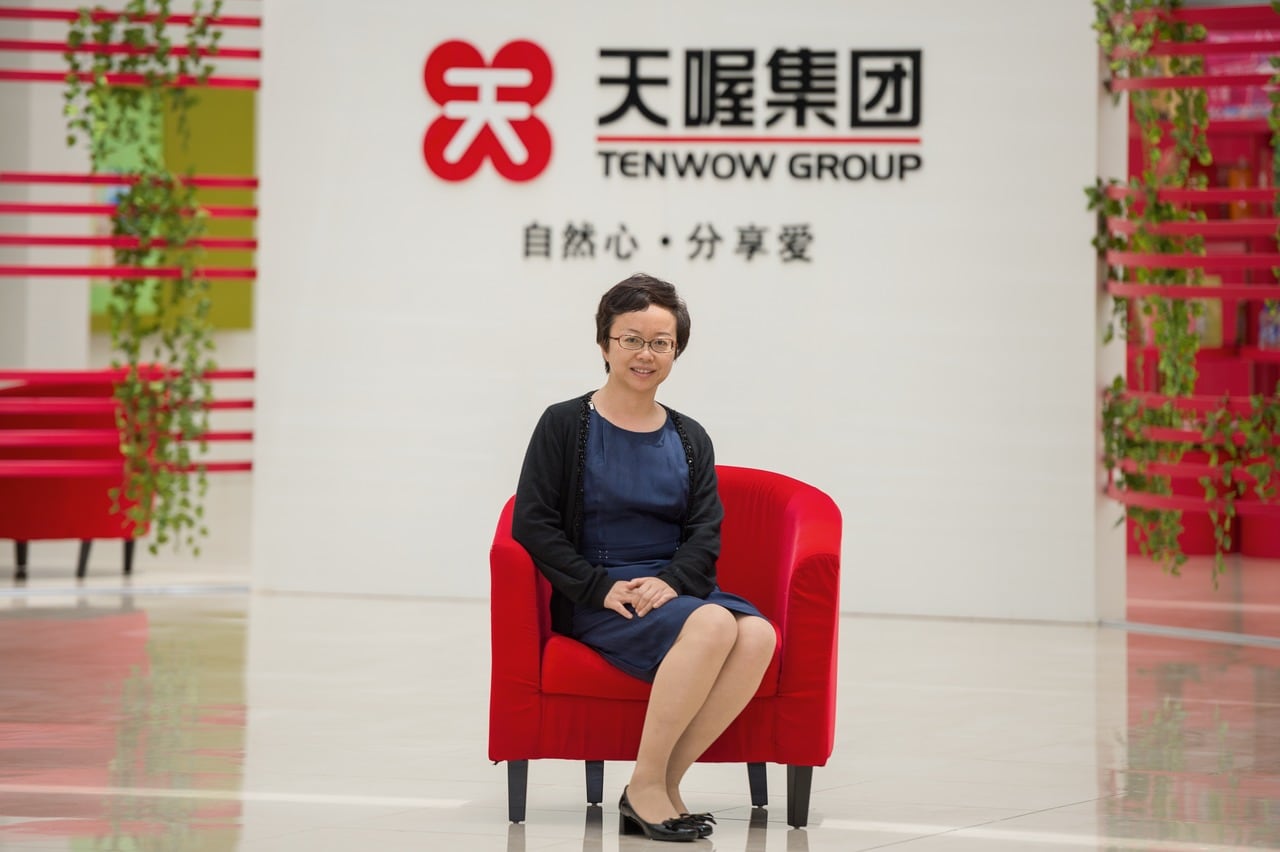 Reduced preform weight
So as not to break with the familiar brand image, Tenwow uses the same bottle design for its coffee- and tea-based drinks as previously. This means the aseptically filled containers continue to come across as hotfill bottles. However, Tenwow has been able to considerably reduce the preform weight: the 500-millilitre bottle meanwhile weighs only 21 grams instead of its previous 26.5 grams. "This means we're saving five grams of raw material per container," explains Lu Ying, "a financial advantage that significantly cuts overall operating costs."
The smaller preform weight is a financial advantage that significantly cuts overall operating costs.
Lu Ying
This line marked the first time that Tenwow had worked together with Krones. "When we started tackling the subject of aseptic filling, our attention was drawn to the high quality of Krones' technology, something we were able to verify with our own eyes when visiting reference lines. For us, Krones signifies precision and quality, both in terms of technology and practical implementation. And this was then confirmed in hands-on shop-floor reality when the new line was delivered," explains Lu Ying.
For us, Krones signifies precision and quality, both in terms of technology and practical implementation.
Lu Ying
Two water lines with Contiform Bloc
In the future, Tenwow intends to prioritise even more rigorous targeting of products with a health focus, thus coming yet another step closer to what consumers want. In the beverage segment, in particular, the in-house research and development department is tasked with exploring new market trends, to meet people's expectations by creating appropriately innovative beverages.
In 2017, Tenwow will also be substantially upsizing the filling capacities for its Tribute Spring natural mineral water. Following the encouraging experience gained with the Krones PET-Asept L2 line, Tenwow placed an order with Krones for two water lines featuring a Contiform Bloc, each rated at 48,000 containers an hour. One of these will be erected in Yifeng and the other one in Changxing. What's more, Krones' Chinese subsidiary in Taicang will be developing a new design for the shape of the container, in which Tribute Spring Water will be filled, so as to invigorate still further its impact on the market. Tenwow is thus rigorously pursuing the path it has chosen: prioritising quality and high performance when it comes to filling its products.
---
Selected machines and solutions