All over the world, people are buying the well-known energy drink Red Bull.
In China, Red Bull is produced by the Reignwood Group, which in 2014 sold more than five billion cans of it there, thus reaching a share on the energy-drinks market of 70 per cent. For filling this respectable volume, Reignwood has over the past decade installed no fewer than 17 canning lines. This multinational enterprise has now expanded its portfolio to include yet another lifestyle brand: the upmarket Norwegian water Voss. For this high-end product, too, Reignwood has put its trust in technology from Krones, and is installing two PET bottling lines featuring the Contipure preform sterilisation system.
Please activate JavaScript to play this video.
Red Bull
The Chinese variant of Red Bull is a runaway bestseller. It satisfies a large proportion of the demand for energy drinks, and is the undisputed market leader. It all began back in 1995, when Dr. Chanchai, the Reignwood Group's founder of Chinese ancestry, brought Red Bull over from Thailand, launched it on the Chinese market, and set up the joint venture Red Bull Vitamin Drink Co., Ltd. (abbreviated below to "the Red Bull company"). Since that time, this joint venture managed to sell what are meanwhile more than five billion cans a year.
Medium speed has proved the right choice
In 1996 and 1997, the Red Bull company erected one filling plant each in Beijing and in Heinan Province, each of them initially operating one canning line. As from 2005, the firm experienced a veritable growth surge: that year saw the Reignwood Group commission two canning lines from Krones for the Chinese Red Bull product for the first time – but not the last. Today, Reignwood Red Bull China has five production plants, operating a total of 22 filling lines, 17 of which were supplied by Krones. 16 of these are rated at 36,000 cans an hour each. It was only in its Beijing facility that Reignwood had back in 2007 installed a canning line with an hourly output of 72,000 cans.
"Medium speeds have proved to be the right choice; these lines work very reliably," says Cheung Lap Kong, Vice President of the Reignwood Group and Chief Engineer of Red Bull China. "The people working in production here do not as yet possess qualifications to equal their counterparts in Europe, where lines are run at higher speeds. To make up for this, we are without exception using the lines in three-shift operation." Over the past ten years, Red Bull China had installed an average of just under two lines per year, almost always from Krones – for very good reasons, as Cheung Lap Kong explains: "Krones is a global brand with a very high market share for beverage production lines. This fact alone speaks for the company: the quality of machinery Krones supplies, you see, gives us very high productivity levels indeed; the machines are ultra-efficient and very rarely stand still. Even when there are changes in the quality of the raw materials employed, the machines still give reliable service."
And he adds: "The employees in our plants are truly enthusiastic about the Krones machines. During the ten years of our strategic cooperation, we've been able to get to know both Krones' products and its staff very well. We have joined forces so as to optimise the lines concerned and the quality levels of our filling and packaging operations on a continuous basis." The after-sales service support provided by Krones constitutes yet another positive aspect for him because it's "impressively efficacious. The 24-hour hotline, in particular, and prompt reactions in the event of emergencies, make sure that any problems encountered on the lines are appropriately dealt with within 24 hours; this is a huge help for the machine operators and the maintenance staff, and also extremely important for guaranteeing our plants' production capacities."
All the employees in our plants are truly enthusiastic about the Krones machines.
Cheung Lap Kong
Canning lines
The six canning lines that were installed over the past three years for Chinese Red Bull all exhibit the same configuration. Each of them is rated at 36,000 cans an hour, and consists of:
Upmarket water: Voss
In 2015 Reignwood succeeded – following two years of negotiations – in acquiring a majority holding in the upmarket Norwegian water company, Voss; their water is sold in a striking glass bottle, which will continue to be imported from Norway in the future as well. The PET bottle, however, is to be filled locally. For this purpose, Reignwood has bought a state-issued spring licence in Hubei Province where a new filling plant is being built – with Krones supplying the two bottling lines. "Voss fits in ideally with our luxury-goods portfolio," says Cheung Lap Kong. "Mineral water is booming in China across the board. Voss in China could follow in the same footsteps Red Bull took 20 years ago. I think this water has very good growth prospects here. It's a major advantage in this context that we'll be running a high bottling volume right from the start and thus be able to build up the market fast," explains Cheung Lap Kong.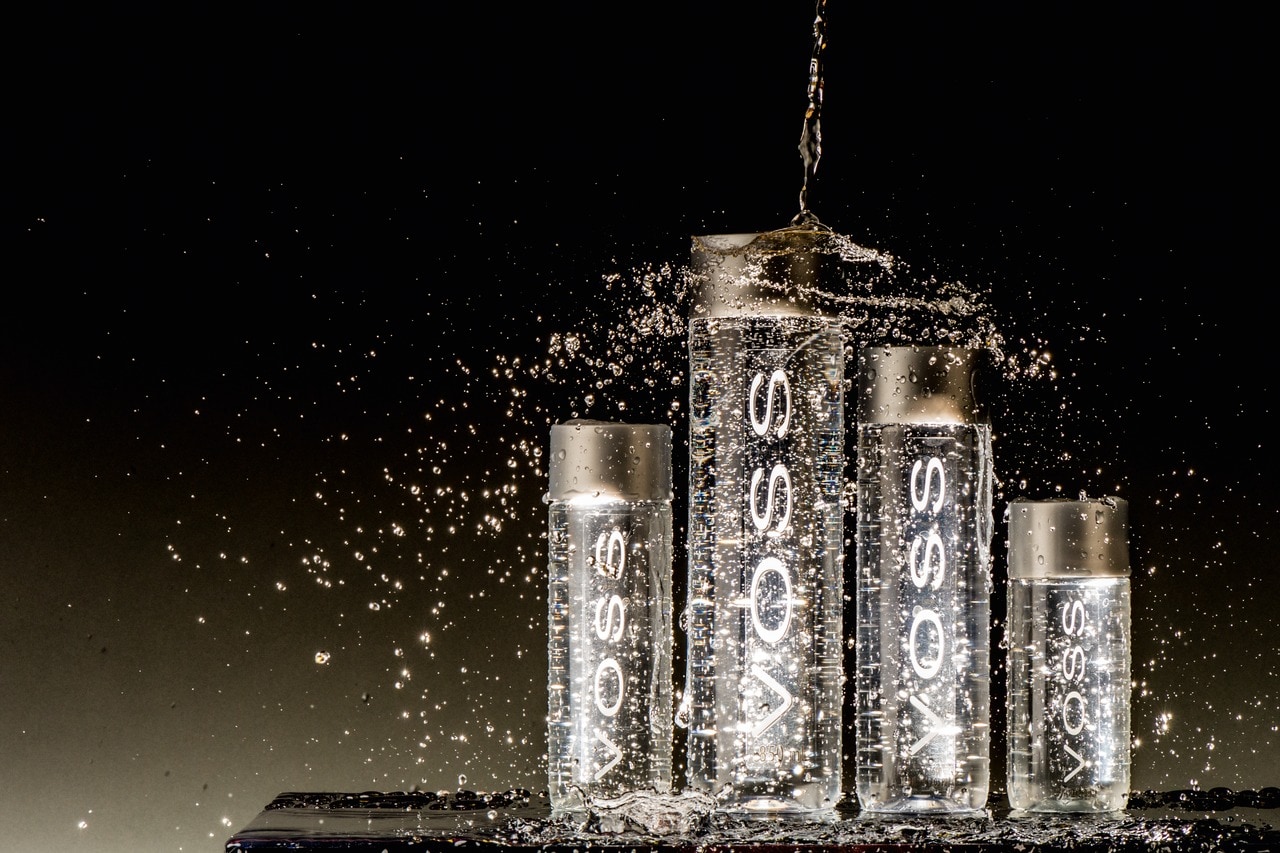 Complete lines with the Contipure system for preform sterilisation
For its PET bottling lines, Reignwood took an unequivocal decision in favour of block technology and complete lines. "Looked at from a purely commercial viewpoint, a complete line is perhaps not the most affordable of solutions," says Cheung Lap Kong. "But its holistically conceived layout, the lower energy consumption, the line's reliable operation thanks to controlled interaction of its individual machines, and not least simpler operator control, combine to constitute a cogent argumentation package. If you were to put together a line like this from locally manufactured components, this would above all result in substantially lower availability levels," is his firm conviction.
Filling the product in PET containers is a first for the Reignwood FMCG Group – but not for Cheung Lap Kong. He can draw upon long years of experience in the water and beverage production sector, which is why he takes a pretty relaxed stance on the installation of the PET line. The Contipure sterilisation system, which instead of treating the blow-moulded bottles decontaminates the preforms, had won him over when he was visiting several Krones reference lines. "This is exactly the technology we need for our premium water," he comments, "because it enables us to fill this high-end product in an ozone-free mode. This is something we intend to emphasise in our marketing work, something that sets us apart from our competitors, most of whom are using ozone for ensuring microbiological safety."
Our impression of Krones: a highly innovative company, reliable and just right for line owners. This is why we put our full trust in Krones.
Cheung Lap Kong
---
Selected machines and solutions