With two major investments, in a 120,000-cph canning line and a PET line plus water treatment system, all of it from Krones, the Saudi-Arabian Pepsi-Cola licensee Al Jomaih Bottling Plants is getting into shape for coping with the demand in the years to come.
PepsiCo continues to be Saudi-Arabia's biggest soft-drinks vendor. It is the market leader for Cola beverages and CSDs in general, and has every cause to smile in view of its consumers' high brand loyalty.
For Saudi Arabian beverage consumers, the can package plays the crucial role in marketing lifestyle and freshness. Unlike many other countries, here in Saudi-Arabia, it is not the PET bottle that dominates the packaging mix for soft drinks, in fact here the preferred package is the can.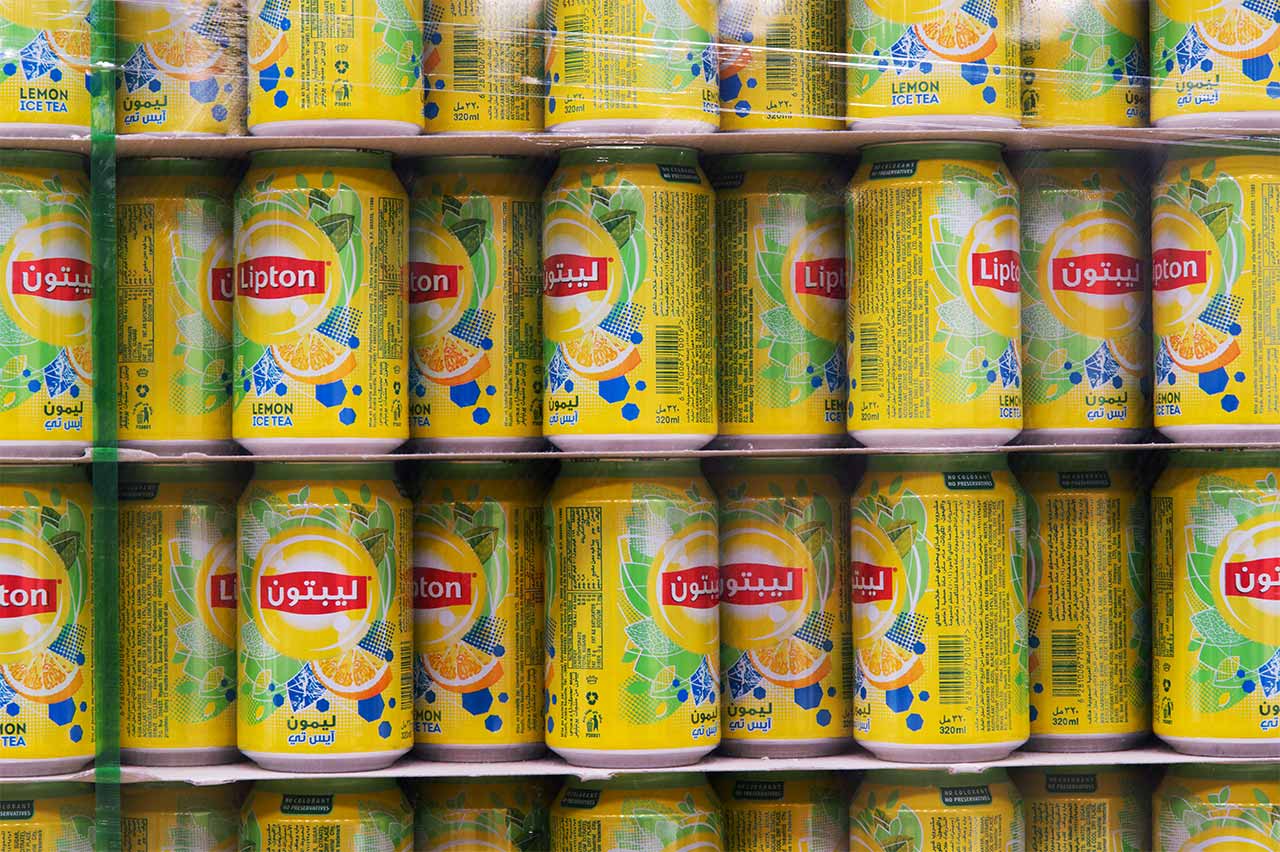 High willingness to invest
Al Jomaih had started its business almost 60 years ago with a small glass line rated at 1,920 bottles an hour. Over the past few years, Al Jomaih has been channelling investment into its three plants on a continuous basis, so as to satisfy its high-flying ambitions. Today, the company produces more than 100 different SKUs (stock-keeping units) in a total of three modern plants.
In 2013: a new PET line
The main plant in Riyadh alone produces more than 50 different SKUs with cans, large PET containers and returnable glass. In 2013, Al Jomaih installed a new modern PET line there, increasing its capacity significantly. The Qassim plant, which was built in 1979 and is situated four hours by car to the north of Riyadh, supports the main plant so as together to be able to serve the growing levels of demand. This facility, too, produces more than 50 different SKUs.
In 2016: new high-speed canning line
Al Jomaih is aiming to reinforce the can's presence on the market even further, and prepare for the increasing market now being forecast. For this purpose, the company has meanwhile upsized its capacities at its main plant in Riyadh, and installed a new high-speed canning line featuring the customary maximum figure on the market. This line fills PepsiCo's entire CSD range, plus the still drinks like Lipton Ice Tea and some other liquid hot-fill drinks. The new line currently handles 355-millilitre cans but has the flexibility to fill bigger sizes as well. This is the company's fifth canning line, but its first one supplied by Krones, though Al Jomaih could have already gained some initial experience with a glass line from Krones for the Tropicana products in its Aquafina plant.
Line rated at 120,000 cans an hour
Pressant Universal 1A bulk can sweep-off depalletiser
Two Cantronic inspection systems for cans
Volumetic VODM-C filler with 175 filling valves and a pitch circle diameter of 5.04 metres, including a foam-cleaning feature and a fully automatic feed unit for the can lids
Three Checkmat FM-X inspection systems for monitoring the fill level by means of X-rays
LinaFlex tunnel pasteuriser for pasteurising ice tea
Linadry drier
Variopac Pro TFS packer: the high-speed variant featuring three lanes and able to run at up to 120 cycles per minute and lane; suitable for trays plus film, pads plus film, or just film
Low-infeed Modulpal 1AD palletiser
Two-component Contiflow mixer
LDS line documentation system
VPN link for purposes of remote maintenance
Ammonia cooling system
In 2016: PET line with water treatment
In its facility in Qassim Al Jomaih fills the still water Aquafina in 330-, 600- and 1,500-millilitre PET containers. To match this facility's capacities to the ongoing level of demand, Al Jomaih installed yet another PET line there, rated at 40,500 containers an hour with reference to the 600-millilitre bottle. The heart of this line is a blow-moulder/filler block, featuring a Contiform S stretch blow moulder and a Modulfill VFJ filler. To comply with the Aquafina standard, the latter is in maximally stringent hygienic design, with a foam cleaning feature and a cleanroom. The block also includes a PreformCheck inspector, plus a Prejet preform rinser. This means Al Jomaih can do without a bottle rinser. The containers are dressed on a Contiroll HS labeller in ergonomic design, which has been linked up to a multiple reel magazine to save the operators quite a lot of time. What's rather intriguing is the packer model installed – the Variopac Pro WT-FS machine is able to produce a most varied range of end-of-the-line packages: whether it's just film, trays wrapped in film, pads with film or wrap-around cartons. And last but not least, the packages are loaded onto pallets by a single-column Modulpal 2A palletiser.
For water treatment, Al Jomaih has opted for a new Hydronomic RO from Krones, rated at 27 cubic metres an hour. In this system, specially modified for Aquafina, the raw water is set to a residual salt content of less than two milligrams per litre of TDS (total dissolved solids) using an activated-carbon filter and two permeate-graduated reverse osmosis systems. This figure lies far below the customary residual salt content after treatment in reverse osmosis systems. After that, the permeate is remineralised and then ozonised.
Krones installed the line as a turnkey job, with platforms for control cabinets, air-conditioning equipment, transformer station and the interface to the water treatment system. It was precisely this unique combination of filling and water treatment kit from a single source that for Al Jomaih constituted an irresistible inducement to place the order with Krones.
---
Selected machines and solutions