Romanians drink beer from PET containers as a matter of course. And this applies primarily for relatively large bottle volumes. For about two years now, however, there has been a trend among consumers towards smaller-size containers, which is why the Romaqua Group Borsec has meanwhile commissioned a second PET line from Krones, so as to be able to fill the 2.5-litre and the 0.5-litre bottles separately in the future.
Please activate JavaScript to play this video.
Romaqua has two strong earners in Romania: firstly, the group is the country's biggest mineral water producer, accounting for about 30 per cent, and secondly, it's its most prestigious privately owned brewing company, the fourth-largest in Romania.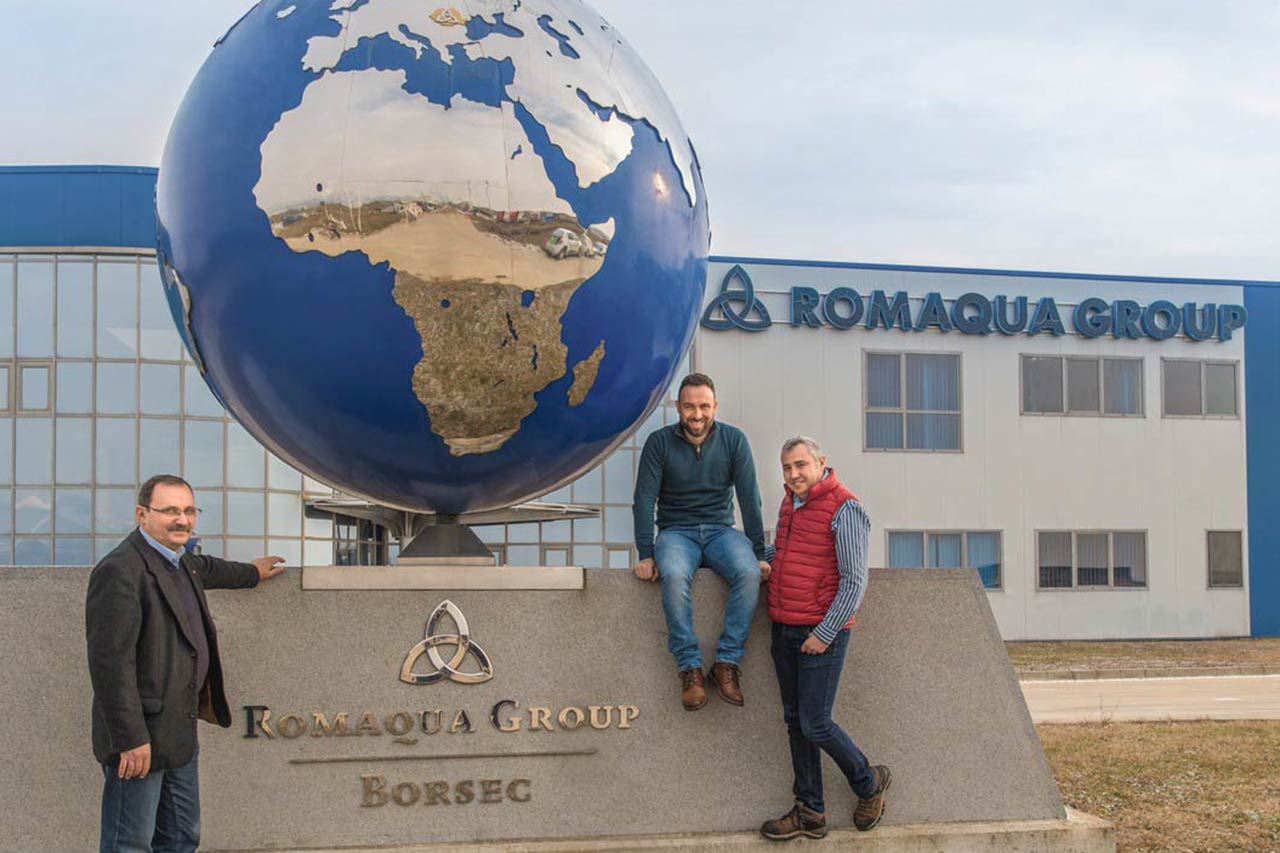 Romaqua built its one-million-hectolitre brewery in the town of Sebes on a greenfield site in 2008 – with Krones as the general contractor. Only nine short months elapsed between the beginning of construction work and final commissioning. Back then, the brewery was among the world's most modern, featuring the very latest state of the art. In addition to the six-kettle brewhouse from Steinecker, Krones also installed an 18,000-cph PET line and a 20,000-cph canning line. It was only three years later that a glass line was added, which with an hourly output of 30,000 bottles is to this very day the entire group's fastest line.
In late 2017, Romaqua commissioned what was meanwhile its fourth Krones line, this one again for PET containers and rated at 12,000 bottles per hour. It includes, for example:
That investment was Romaqua's response to the growing demand for smaller PET containers. Thanks to the new line, the brewery is now in a position to fill the 1.0-litre, 2.0-litre and 2.5-litre containers on one line, and the 0.5-litre size on the other.
Emphasising quality: cold-filtered
"Beer in PET, that must be cheap mass-produced stuff," you would think – but far from it. Because quality is the paramount priority at Romaqua. All of its three beer brands are unpasteurised and cold-filtered. "It's the brightest beer on the Romanian market," says a proud Ovidiu Petrenciu, the brewery's director. "You won't find any kieselguhr residues whatsoever, nor do we recover beer from the yeast."
And the brewery takes great pains to ensure top-notch quality for its PET filling operation as well. Firstly, the cold-stored beer is also cold-filled, at about eight degrees Celsius. Secondly, the PET material's barrier system, plus an additional sleeve pulled over the screw-cap, combine to prevent not only the loss of carbonation, but also oxygen penetrating into the product. The result: the beers stay fresh for longer and boast a shelf-life of five months. "And the filling technology of the Modulfill HRS also plays its part in achieving top levels of quality," explains Bogdan Oprea, who heads the filling operations. Despite all the capital expended by the brewery, beer is affordable in Romania. At the retailers, consumers can buy a litre of beer filled in the larger PET containers at a price of about 80 eurocents. This applies to almost all the products on the market, and is primarily attributable to a highly saturated beer market.
Long-standing, good cooperation
With the installation of its new line, Romaqua has put in place sufficient filling capacities. "What's now needed is higher levels of flexibility, especially in the brewery's cold section," says Ioan Păun. The fact that almost all lines and machines installed at the Romaqua Group bear the Krones logo, he continues, in his view enables the company "to exchange spares quite simply between individual lines and even between facilities". And machine operators, too, can be delegated to other plants at need, since they are all familiar with Krones' technology. "We've been enjoying a long-standing, good relationship with Krones," emphasises the Director General of the Sebes Division. "Cooperation started 20 years ago when the first complete PET line from Krones was installed in Borsec. The machines and lines are of excellent quality. What's also a major advantage is that Krones has a service team here in Romania made up of local staff. That makes a whole lot of things a whole lot easier."
What's also a major advantage is that Krones has a service team here in Romania made up of local staff.
Ioan Păun
Contact person
Alois Aichner
Krones AG
T: +49 9401 70-4787
E-Mail
---
Selected machines and solutions