DIS BV goes green when it comes to pasteurising its products.
Because the Dutch contract-filling company operates the first specimen of the new eco-friendly can pasteuriser from Krones, featuring an automatic interior cleaning system: zero chemicals, water consumption reduced by 80 per cent, and 70 to 80 per cent less energy needed for cleaning. These are the ultra-persuasive advantages offered by the new CLEAR technology of the LinaFlex Pro double-deck pasteuriser.
DIS is an old hand in the field of contract-filling: it was back in the 1960s that the company started its successful production of beverages, first filling them in bottles and as from the 1980s in cans as well. In the meantime, the firm has been rigorously concentrating on the latter, and utilises its long decades of acquired expertise to fill a huge range of extremely disparate products for more than 200 customers from all over the world. The company's ultra-sophisticated, fully automated syrup kitchen enables it to translate into hands-on technological reality even the very latest of trends on the beverage market.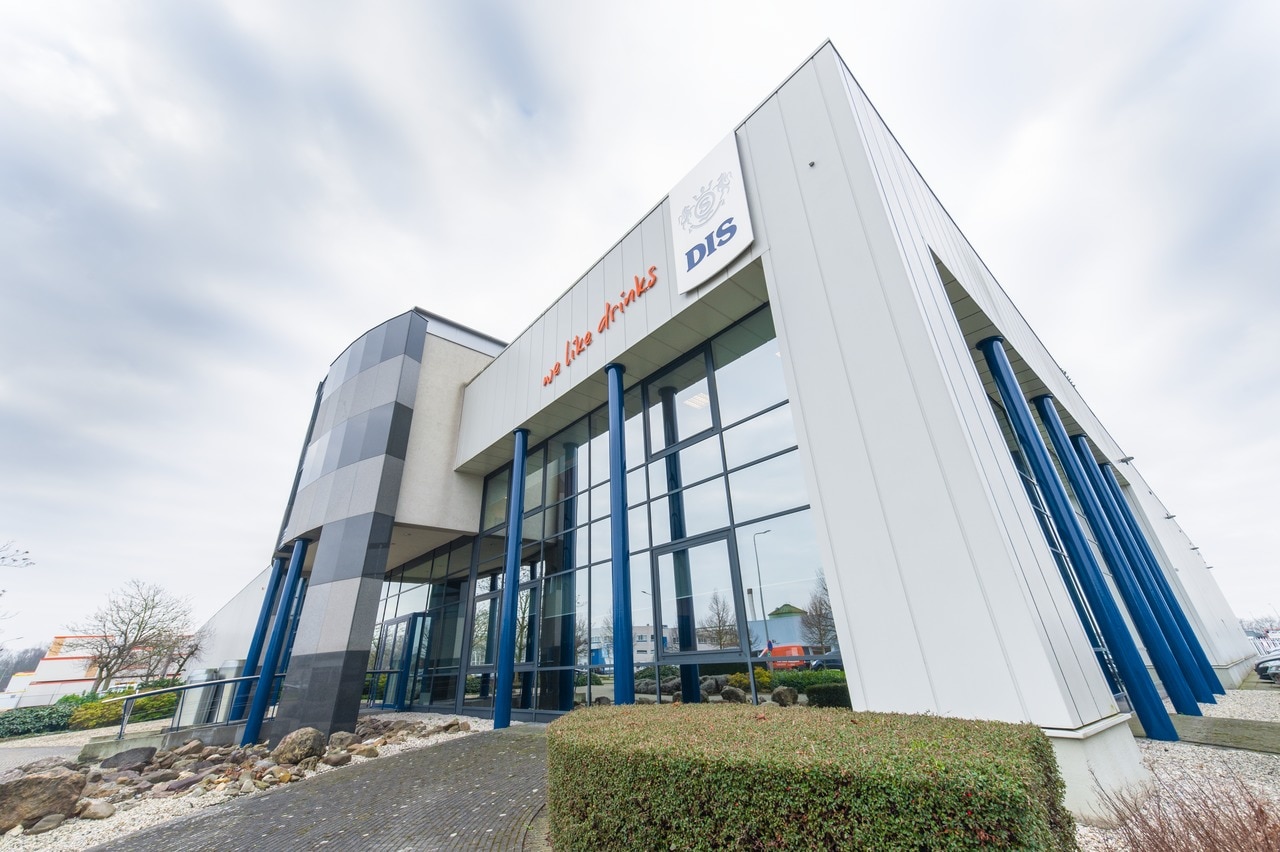 Pasteuriser retrofitted
In 2013, DIS had commissioned its fastest canning line so far with an output of up to 90,000 0.33-litre cans per hour. This line was the first to be installed by Krones as a turnkey job – but without a pasteuriser. Just to be on the safe side, DIS had in its original line layout already reserved some space for retrofitting a pasteuriser at a later date, a wise precaution that is now paying off.
Because demand for pasteurised products has been rising steadily. This is why in December 2014 DIS placed an order with Krones for integrating a tunnel pasteuriser into the existing line, which was scheduled to go into operation by April 2015. Despite this tight deadline, Krones got the job done on time: "Installation of the pasteuriser was completed within two weeks, the entire line only had to be shut down for one week," is how Technical Manager Marco Vossen recalls the retrofit job. Besides the pasteuriser, Krones likewise installed the associated conveyor belts and can turners, which turn the cans upside down for pasteurisation, and then back upright again for drying and further processing. DIS additionally ordered from Krones three blow-dryers for drying the cans from all sides, plus an Inliner spacing unit for pressureless separation. So as to ensure optimum can labelling and the best possible hygiene protection, DIS purchases its adhesives and lubricants from KIC Krones.
"King of Can"
If a pasteuriser has to be bought, then one that's future-compatible, works on sustainable principles and consumes only minimised quantities of energy and water – this was the Dutch company's thinking. "We've got market-leader aspirations, we want to be the 'King of Can' – and to achieve this, we obviously want to use the latest technologies available," emphasises Marco Vossen. And Production Manager Sven Breitfeld adds: "We see a trend towards green technology, which in this case means: no chemicals, less water, lower energy requirements." So it was a happy coincidence that Krones had just come up with a completely new philosophy of pasteuriser hygiene: the CLEAR system in the LinaFlex Pro.
We see a trend towards green technology, which means: no chemicals, less water, lower energy requirements.
Sven Breitfeld
The tunnel pasteuriser is in hygienic design, with pickled, passivated stainless steel ensuring smooth surfaces. The pasteuriser's entire water content is continuously recirculated at high speeds, and there are no dead spaces where residual water could collect. The troughs have been kept as shallow as possible and are always arranged in an inclined configuration, so that any particles and water are drained off. This means that there will be no water left in the tanks or pipes after the machine has been emptied.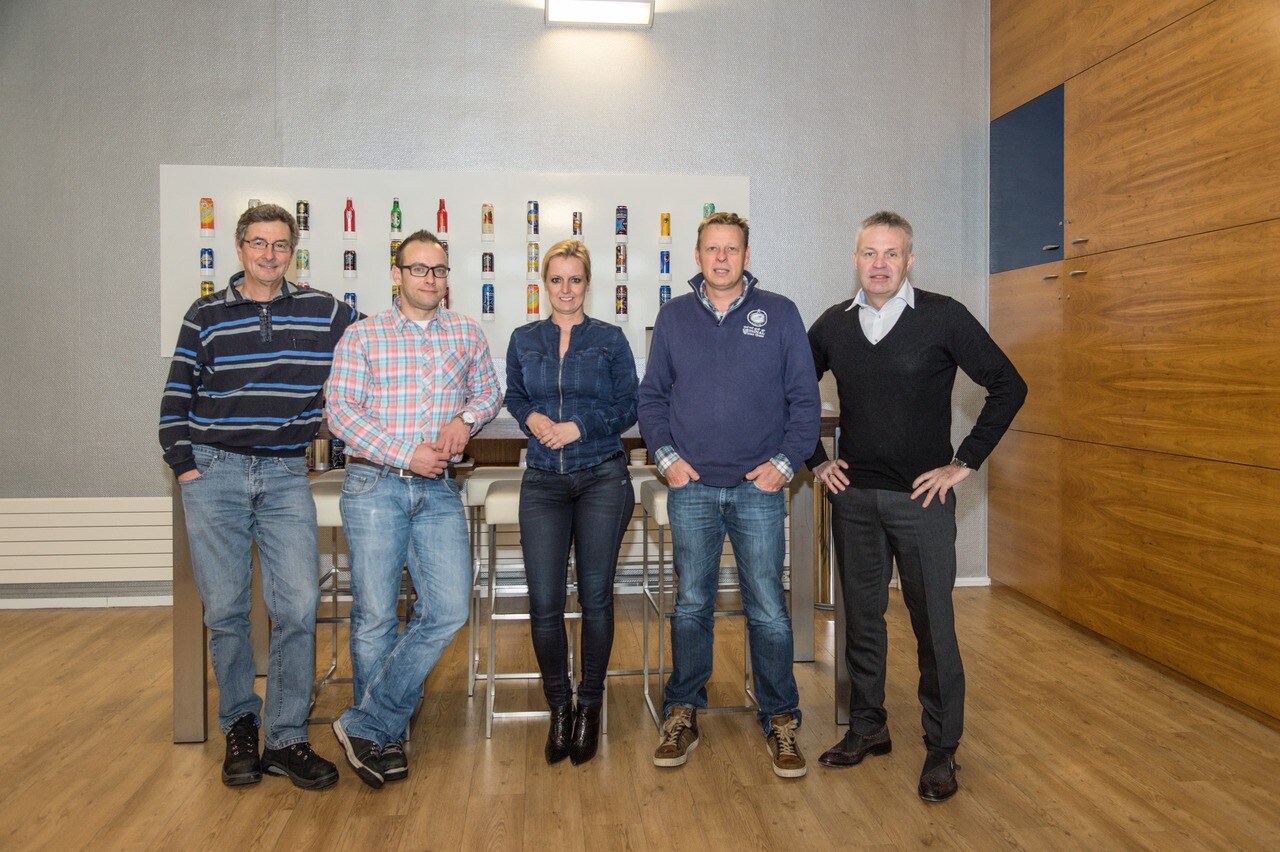 Saving both water and energy
"Thanks to its automatic interior cleaning feature, our pasteuriser now no longer exhibits any biofouling, nor are there any unpleasant odours," explains Sven Breitfeld. "Manual cleaning doesn't take as long as it used to, we don't have to factor in downtimes for boiling the machine out, and we can reduce our staffing levels. Usually, a pasteuriser is one of the principal energy-gobblers in a filling line. What's more, we will be able to do entirely without chemicals."
Besides the CLEAR system, the Marathon Belt was yet another important criterion for DIS, exerting a lasting effect on production efficacy. Marco Vossen explains: "The elongations customarily encountered with conveyor belts and created over years are substantially smaller with the Marathon Belt, because here stainless steel supports are used featuring plastic inserts. This increases the belt's useful lifetime from five to approximately 20 years. Thanks to simple replacement of the plastic parts using the click-on principle, changing individual segments is also faster, without having to interrupt production for too long."
Line utilisation markedly improved
The double-deck LinaFlex Pro pasteuriser was successfully acceptance-tested with an efficiency of over 98 per cent. The "Flying Product Changeover" automation system, plus two sweeper swivel arms, were also retrofitted; these automatically insert the last cans of a batch, and likewise automatically remove them at the end. This significantly upgrades operator safety, since it obviates the need for any manual intervention.
The system's control functions have also been further upgraded: for the entire canning line, including the pasteuriser, a Krones LDS line documentation system has been ordered, whose tasks will include temperature monitoring as well. For this purpose, temperature loggers will be used in individual cans, enabling dependable pasteurisation to be evidenced.
"The trend towards cans continues unbroken, also and especially in Germany, despite the can deposit levied there. Manufacturers continue to report rising sales in this segment," says Marco Vossen. Retrofitting the existing Krones canning line with the pasteuriser has substantially improved options for line utilisation. For Martin Gockel, Director Operations, one thing is for sure: "I'm very satisfied with the steps we've taken so far with this technology."
---
Selected machines and solutions